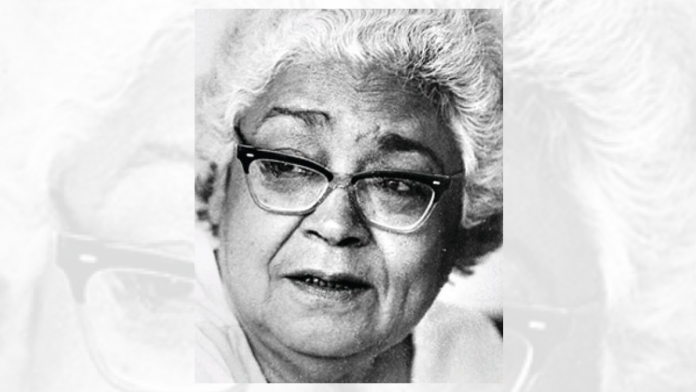 Text Size:
Chughtai, who died on 24 October 1991, wrote the short story Lihaaf in 1942, but said it became the 'stick to beat her with' for the rest of her life.
New Delhi: It was a matter of great irritation for Ismat Chughtai that her 1942 short story Lihaaf (The Quilt) had come to overshadow the rest of her life's work.
In her memoir, A Life in Words, Chughtai wrote: "I am still labelled as the writer of Lihaaf. The story brought me so much notoriety that I got sick of life. It became the proverbial stick to beat me with and whatever I wrote afterward got crushed under its weight."
Long after her death on 24 October 1991, Lihaaf — a heady cocktail of homoerotica and feminism — remains not just Chughtai's most famous creation, but also a relevant tale in the time of decriminalised homosexuality and #MeToo.
---
Also read: Here are 9 memorable homosexual characters from literature
---
And while the story is probably her defining moment as an author, to ignore Chughtai's other works — including novels and film scripts — is unfair to the memory of one of Urdu literature's brightest beacons.
Birth of an author
Chughtai, the ninth of 10 children born to Nusrat Khanam and civil servant Mirza Qaseem Baig, was born on 21 August 1915 in Badaun, Uttar Pradesh.
She spent her childhood primarily in Jodhpur and Aligarh in the company of her six brothers, since her sisters were married by then. Her early experiences shaped her bold personality and gave her the ability to speak out, often at the cost of embarrassing her mother.
Despite opposition from her extended family, Chughtai completed her Bachelor of Arts from Lucknow's Isabella Thoburn College in 1938, and a teacher training course from the Aligarh Muslim University in 1939.
In 1941, Chughtai got a job as a superintendent of the Municipal Girls School, Bombay (now Mumbai). It is here that she met and married film director and scriptwriter Shahid Lateef a year later.
Soon, Chughtai firmly established herself as a writer who explored bold themes like sexuality, middle-class morality, feminist issues and class conflicts, alongside contemporaries like Saadat Hassan Manto, Rajinder Singh Bedi, Rashid Jan and others.
Lihaaf and the controversy
In 1942 came Lihaaf, and controversy soon followed. It tells the tale of how Begum Jan takes control of her life after her husband — a Nawab who likes the company of young boys in translucent kurta-pyjamas — ignores her. Begum Jan looks for sexual gratification outside her marriage and finds it in her female help Rabbu, who satiates her "itch". And thus, the zenana that was once her bane becomes her sanctuary.
Even though Chughtai narrated the story through the voice of a child, and used the quilt as a euphemism, the story offended the collective conscience of society and invited charges of obscenity.
In her autobiography Kaghazi Hai Pairahan, Chughtai narrated her experience as she defended her right to freedom of speech in a Lahore court alongside Manto, who was facing similar obscenity charges for his story Bu (Smell). Chughtai won the case not only for herself, but also for those future writers who dared to speak of women's issues in a world ruled by men.
She narrated her experience in this excerpt from Kaghazi Hai Pairahan:
"The Judge called me to his chambers and greeted me very warmly.
'I've read nearly all your stories and they're not obscene, nor is Lihaaf obscene. But there's a lot of dirt in Manto's writing.'
'The world too is filled with a lot of dirt,' I said meekly.
'But is it necessary to fling it about?'
'Flinging it about makes it visible and one's attention can be drawn to the need of cleansing it.'
The Judge Sahib laughed."
---
Also read: Perhaps, homosexuals have cured Baba Ramdev
---
Bollywood sojourn
Chughtai's Bollywood debut as a scriptwriter came in husband Lateef's Ziddi (1948). This was a significant film for it boosted the careers of Dev Anand, Kamini Kaushal and Pran, while also witnessing the debut of Kishore Kumar as a playback singer.
She went on to pen over a dozen scripts, produced and co-directed films, co-wrote the 1973 classic Garam Hawa with Kaifi Azmi, and played a cameo in Shyam Benegal's Junoon(1978).
She was awarded a Padma Shri in 1976
Get the PrintEssential to make sense of the day's key developments