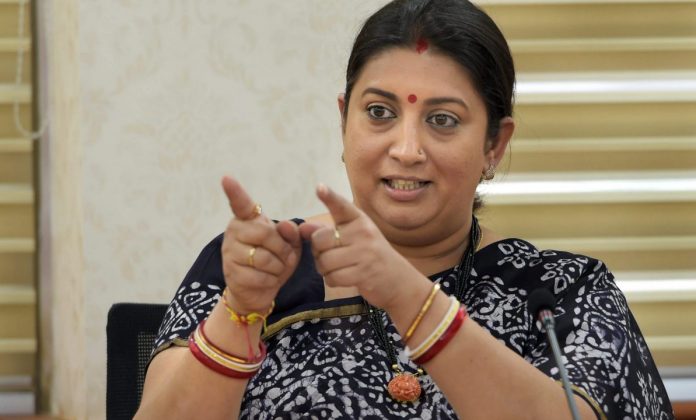 Text Size:
Ministry relieved managing director Nina Lath Gupta on the basis of an audit report commissioned three years ago.
New Delhi: The Ministry of Information and Broadcasting (I&B) has decided to relieve a senior government officer of her duties with immediate effect, citing several irregularities and non-adherence to prescribed procedures.
An order dated 27 February issued by the ministry states that the President of India has decided to terminate the services of Nina Lath Gupta, managing director of the National Film Development Corporation (NFDC), by invoking powers conferred under article 78 (4) of the memorandum & articles of association of NFDC.
As per the order, the NFDC has not been adhering to prescribed procedures in certain cases. This includes release of advertisement spots to select private channels in excess of the five per cent limit prescribed in the electronic media policy, and a non-refund of 15 per cent commission to the client ministry.
The order further states that "Rs 4.29 crore was additionally charged from the ministries above actual expenditure incurred", "non-adherence to the standard operating procedures required of a co-producer under the NFDC's 'Film production in various regional languages' scheme", and "non-adherence to the due process for utilising funds for restoring films".
The order added that Gupta will be given three months' salary, and that the benefits associated with the position will cease to be valid.
According to sources, the irregularities were part of a special NFDC audit report which was commissioned about three years ago. However, it is now that the ministry has decided to act on it.
Gupta was credited with bringing about important changes in the NFDC since taking over as MD in 2006. NFDC, in fact, was given the crucial charge of organising the prestigious the International Film Festival of India in Goa last year, instead of the Directorate of Film Festivals as in previous years.
The ministry was planning to merge the NFDC with its other film units like the Children's Film Society India, the Directorate of Film Festivals and Films Division.
The NFDC is a central body under the I&B ministry that works with filmmakers to co-produce movies in public-private partnership. As per the NFDC website, it has funded and produced over 300 films, including Manjhi – The Mountain Man, The Lunchbox and Qissa.
Get the PrintEssential to make sense of the day's key developments