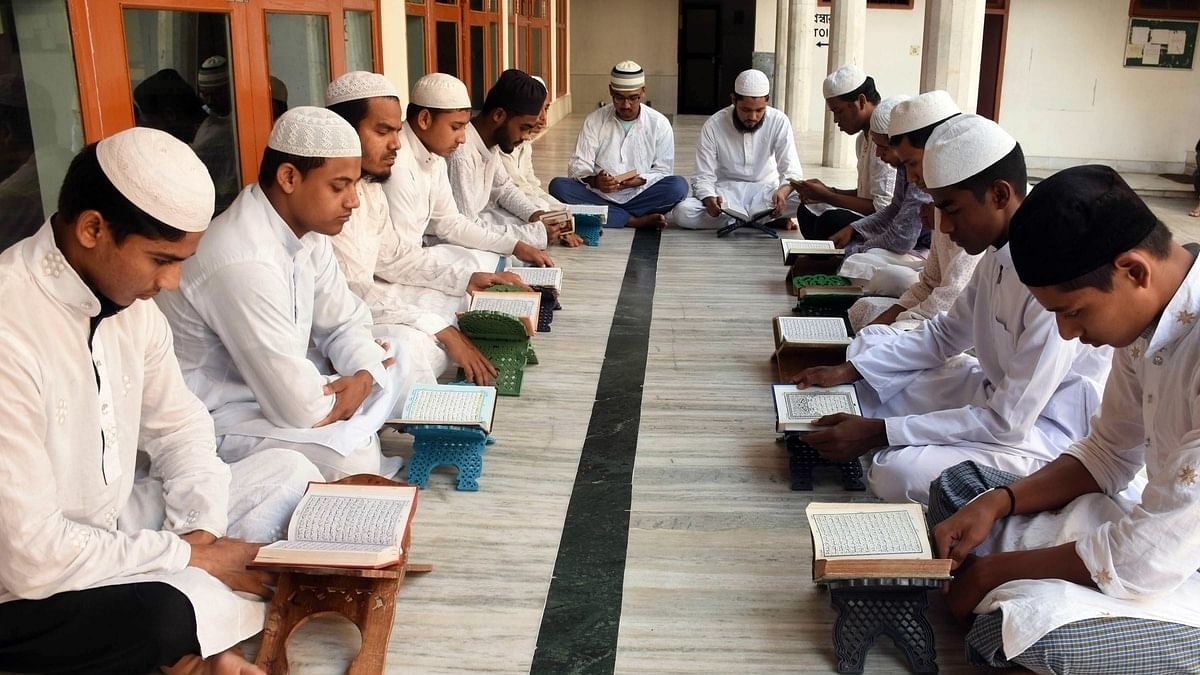 New Delhi: From discussions on a positive initiative to help Telangana's farmers to the death of Karnataka Legislative Council deputy chairman to Assam's new bill to abolish state-run madrassas, Prime time debate Tuesday travelled wide and far. 
NewsX anchor Uday Pratap Singh discussed an IT group's work towards better prices for tomato farmers in Telangana.
He interviewed Kiran Chandra, the leader of the initiative and President of the Forum of IT Professionals (ForIT), asking him about the origin of the idea. 
Chandra said farmers were not able to sell their produce because all the procurement agencies and middlemen were offering them Rs 1.87-2 per kg. The farmers were on the verge of ploughing their fields "because it was not even worth picking up the crop" but they persuaded them to instead sell directly to residential areas in the city. 
"The farmers got a price that was 8-9 times more than what was offered [by middlemen or other agencies]," he added.
Asked if such initiatives should be replicated to get farmers better prices everywhere, economist Shormishtha Ghosh said, "As it has become quite evident with the ongoing protests, there has been an image of farmers… that they have to be uneducated and illiterate. That's not true, everyone is tech-savvy and carrying a mobile phone…"
Mirror Now anchor Tanvi Shukla covered a new bill tabled in the BJP-led Assam government to convert all state-run madrassas into regular schools.
"This bill is actually called the Assam Repealing Bill 2020. And why is it called that? Because essentially… it proposes to abolish two existing laws…for madrassas and the benefits and the support that these laws bring in from the state," she said.
Lt. Gen Zameer Uddin Shah (Retd), ex-vice chancellor, Aligarh Muslim University, said he was schooled in a madrassa. "Madrassas are a huge educational network. Because of poverty, a large number of Muslim families can't send them to school. So the next alternative is to at least make them literate in a madrassa," he said. 
BJP spokesperson Charu Pragya called the former Army man an "exception". She then asked, "How can India be truly secular if there is a state-funded organisation that is only teaching the Quran or not another book?"
Republic TV's Arnab Goswami held a debate on the "political storm" surrounding the death of Karnataka Legislative Council deputy chairman and Janata Dal (Secular) leader S.L. Dharmegowda, which the police has called a suicide.
Referring to how Dharmegowda was pushed and heckled by Congress MLCs on 15 December, Goswami said, "…the JD(S) is linking their (Congress) assault on the MLC fourteen days back on the floor of the House. While the Congress says it's (death) got nothing to do with that, they say it's because of personal issues".
"Any unnatural death is a serious cause of concern and it cannot be dismissed in a cavalier fashion like what the Congress seems to dismiss it," political analyst and lawyer M.R. Venkatesh.
As a video of the assembly scuffle played in the background, JD(S) spokesperson M. Arivalagan accused the Congress of "political murder".
Meanwhile, Aaj Tak's Sweta Singh played scientist to bust all misconceptions on the latest UK variant of the coronavirus. 
"A virus mutating isn't a new thing, a virus mutates naturally and it can't be stopped," she said. "Coronavirus is an RNA virus which has more than 30,000 genetic codes. As the virus transmits from one person to the other, it results in some changes in the virus." 
Singh revealed that scientists are constantly monitoring the mutations of the virus. She said in India, at least 5,000 samples have been taken for genome sequencing. Through this, 19 genetic changes have been recorded in which antibodies would also render ineffective. 
She said, "Many people have asked if the vaccines will work against this new mutation. To which, the government has said it will."
News18 India's Preeti Raghunandan explained that amid an increase in Covid-19 cases, dry runs of  the coronavirus vaccine have started– for instance, in Gandhinagar's Gujarat.
She said, "The dry run aims to identify shortcomings ahead of upcoming inoculations." 
India TV's Rajat Sharma was more concerned with the "attack" on mobile towers in Punjab. His report aimed to reveal how "Leftists" were behind these attacks.
"In Bathinda, Moga, Patiala, mobile towers have been tampered with in multiple cities. If the protestors have a problem against Jio, then they can protest against Jio and not take their services but why are they destroying the future of those children who are studying virtually?" Sharma asked.
"By tampering with the mobile towers, the children will be affected," he said. "Even though, Chief Minister Amarinder Singh has asked for strict action against those targeting mobile towers. Today, Prime Minister Modi gave a clear message to those who were creating ruckus in the name of protest."