The selected cartoons appeared first in other publications, either in print or online, or on social media, and are credited appropriately.
In today's featured cartoon, Alok Nirantar illustrates a 'worried' Charanjit Singh Channi as a party member wonders if the Punjab CM would need a stringent security arrangement when he will visit Delhi. The allusion is to Wednesday's major security breach as PM Narendra Modi's convoy was stuck on a flyover near Hussainiwala in Punjab's Ferozepur district.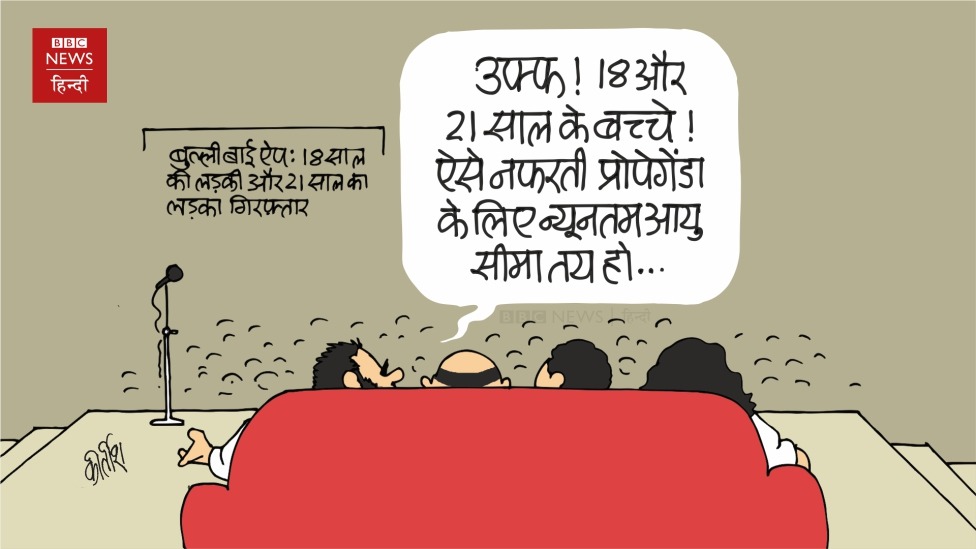 As young people including an 18-year-old woman and a 21-year-old man are arrested in connection with the 'Bulli Bai' case, Kirtish Bhatt depicts a conversation over revising the minimum age for spreading hate propaganda, much like the legal age of marriage, voting and drinking.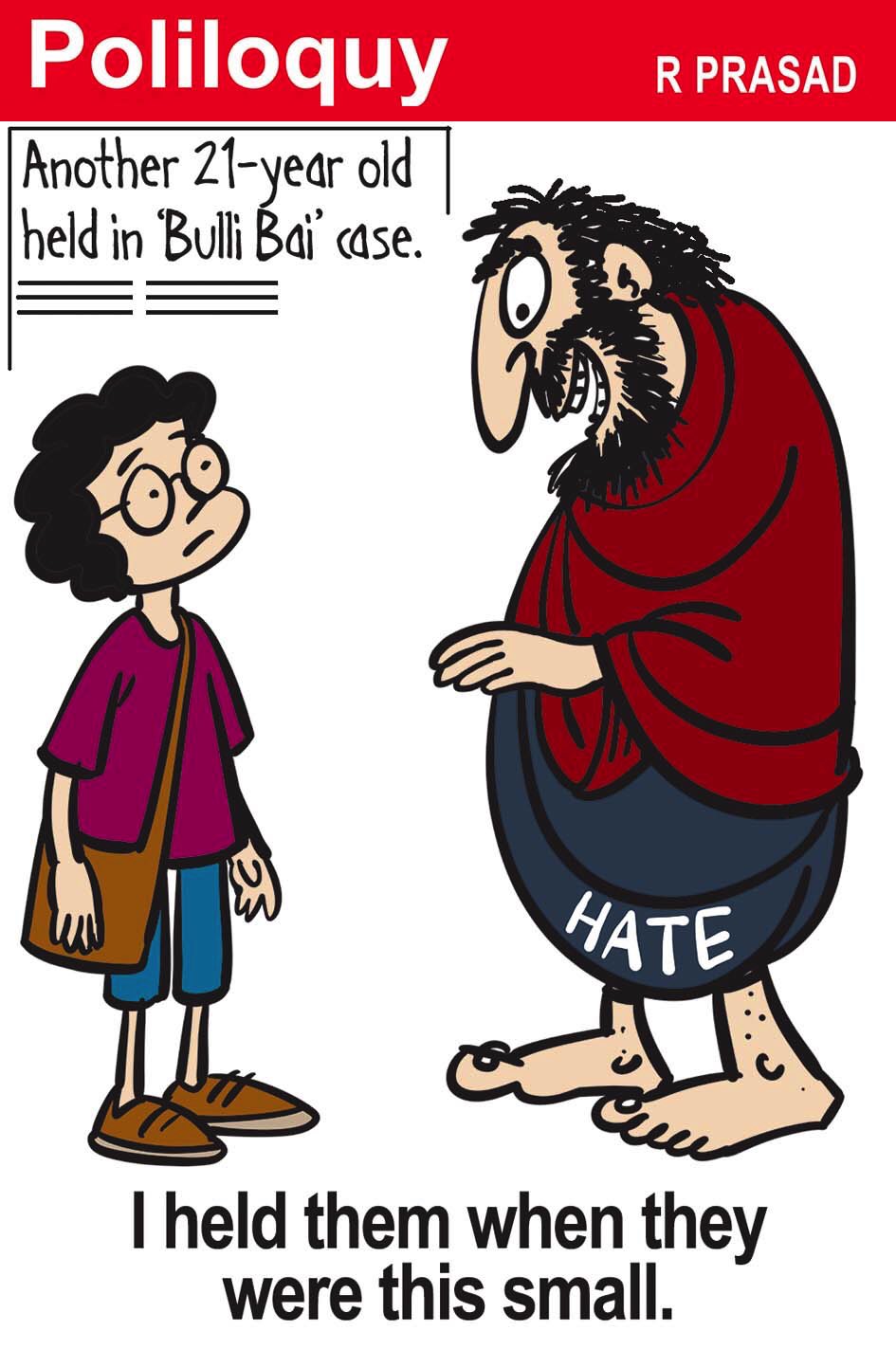 R. Prasad also weighs in on the outrage triggered by the 'Bulli Bai' case, and illustrates that the alleged perpetrators caught the hate bug early.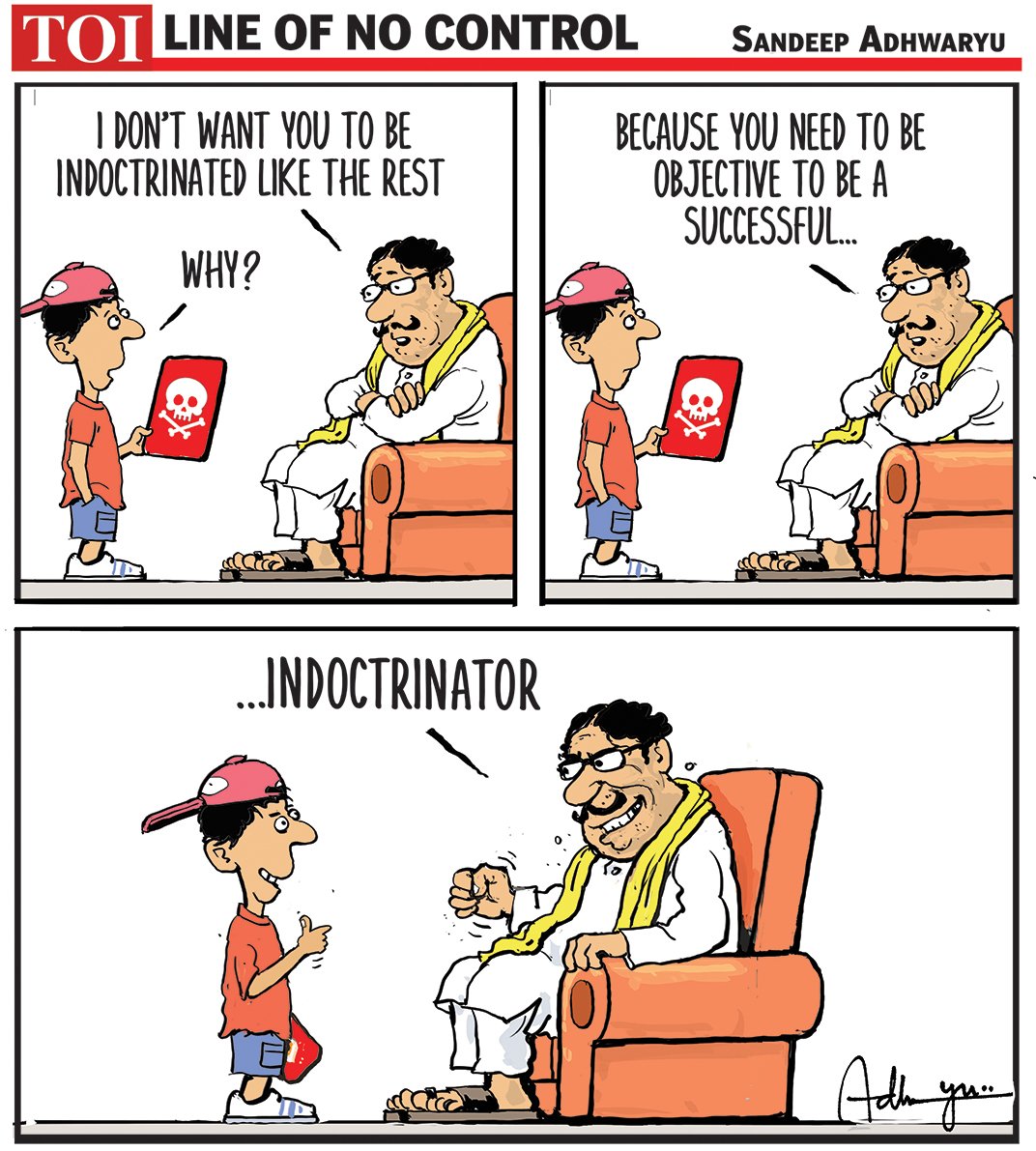 Sandeep Adhwaryu also weighs in on the age of those arrested in the 'Bulli Bai' app case.
E.P. Unny poses the question, is saving lives from Covid greater than conducting elections on time?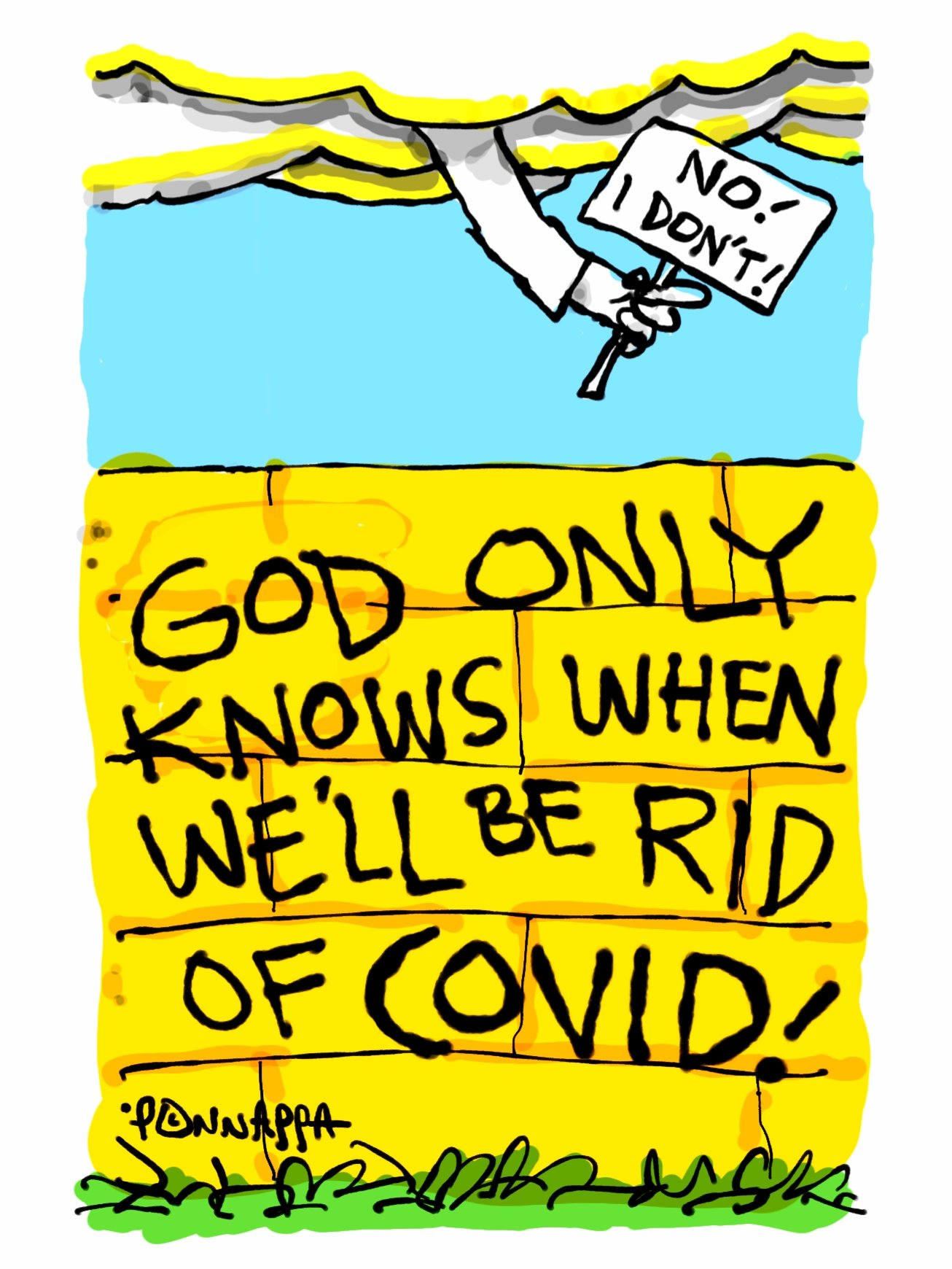 As the Omicron variant spreads, Nala Ponnappa mirrors the global fears, suggesting that perhaps even god does not know when the virus will be a thing of the past.