The selected cartoons appeared first in other publications, either in print or online, or on social media, and are credited appropriately.
In today's featured cartoon, Sandeep Adhwaryu reflects on how Swami Vivekananda, who in 1893 spoke about universal tolerance at the Parliament of the World's Religions in Chicago, would be received today in a time of alleged hate speeches at 'Dharam Sansads' (literal translation, religious parliament). Vivekananda's birth anniversary was on 12 January.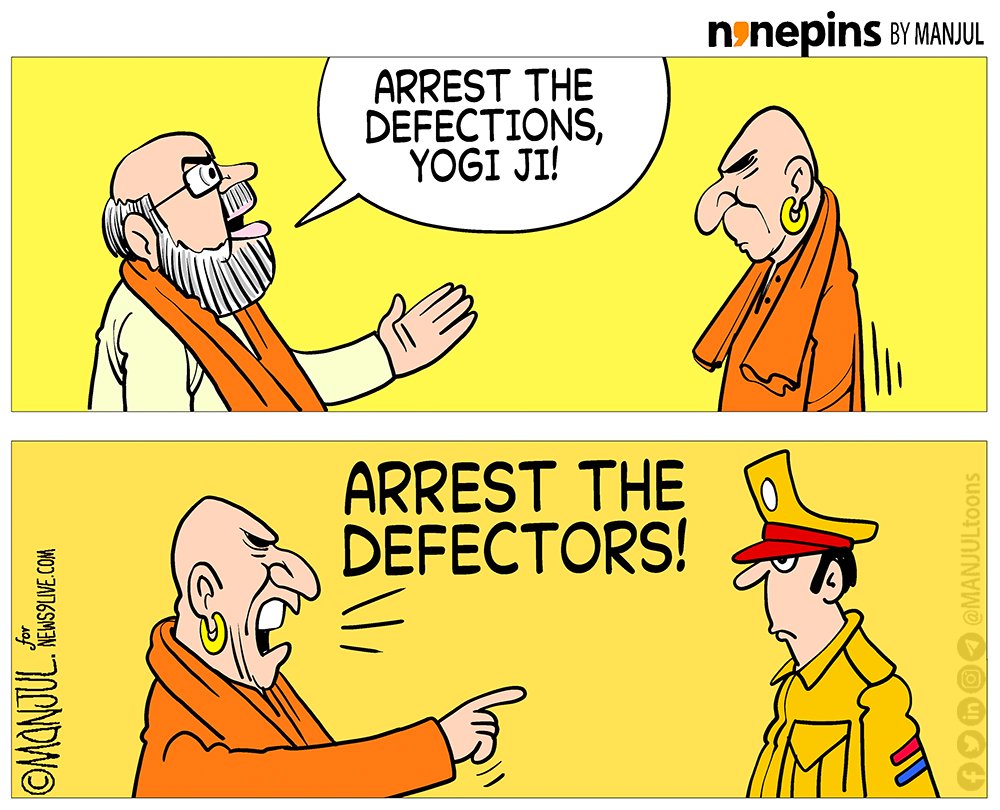 As ministers and MLAs defect from the Bharatiya Janata Party (BJP) in Uttar Pradesh, Manjul comments on how one such ex-minister, Swami Prasad Maurya, has been issued an arrest warrant in a seven-year-old case.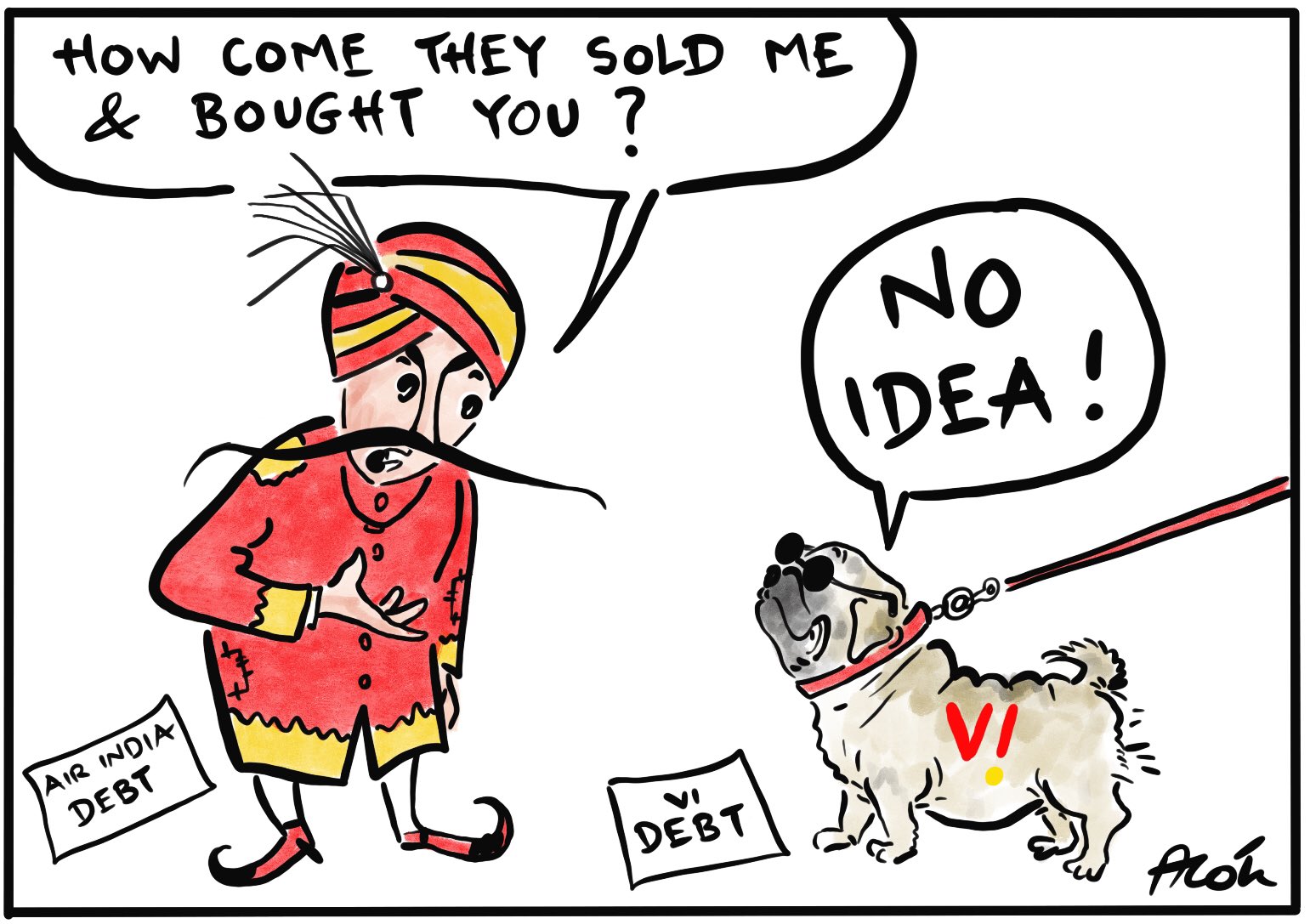 Alok Nirantar illustrates a meeting between two mascots — Air India's Maharaja and the pug associated with Vodafone Idea (VI) in the company's previous avatars — wondering about the government's decision to sell off the airline while offering a lifeline to the debt-ridden third-largest telecom carrier by taking a 36 per cent stake.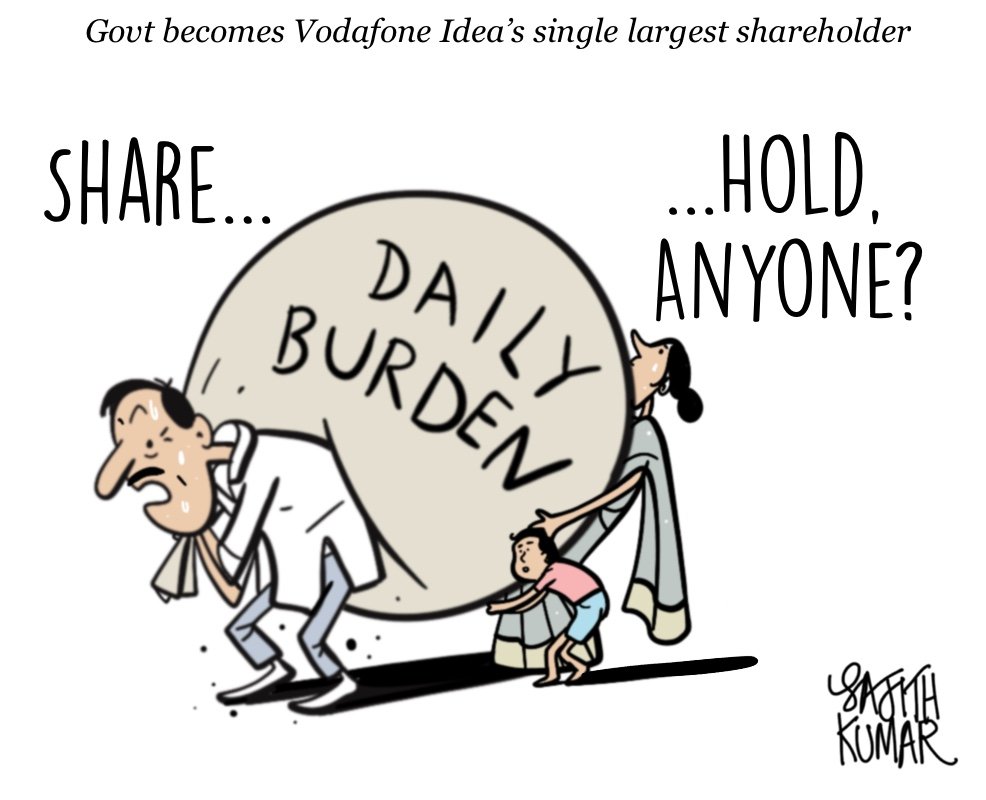 Sajith Kumar also reflects on the Narendra Modi government's decision to become the single largest shareholder in the struggling Vodafone Idea, at a time when the common Indian is under economic pressure.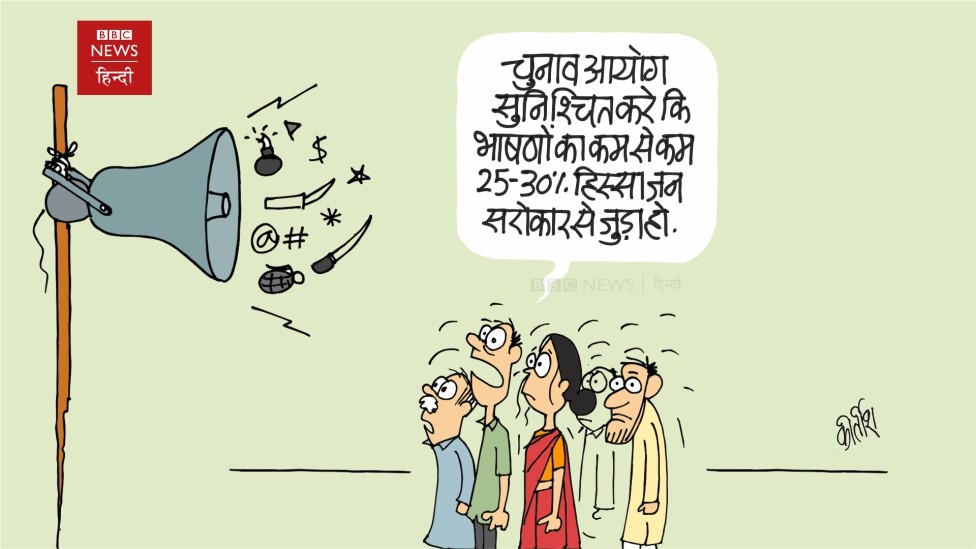 As vitriol becomes a favoured tactic ahead of the upcoming Assembly polls in five states, Kirtish Bhatt suggests that the Election Commission of India must ensure that political leaders dedicate 25-30 per cent of their campaign speeches to issues pertaining to public welfare.