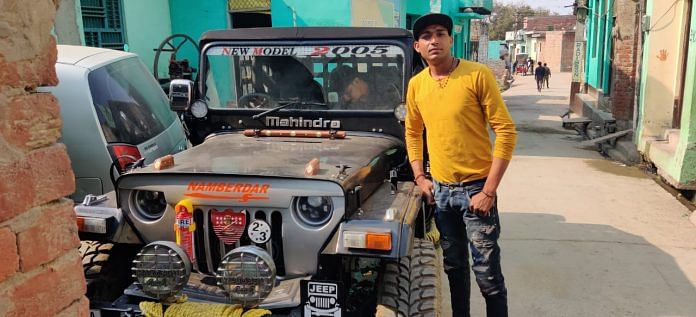 Text Size:
Jewar (UP): Raja Thakur, a 24-year-old resident of Jewar on the outskirts of Delhi, is planning to drive down to Goa in his newly-bought car, an SUV worth Rs 14 lakh.
The SUV isn't something he could have aspired to purchase until recently.
Not until his family farmland was acquired for the upcoming Jewar airport, which will serve as a much-needed second international airport for the bustling Delhi-National Capital Region (NCR).
The airport is going to be built in partnership with a Swiss company, Zurich Airport International AG, and around 1,334 hectares of land has been acquired in Jewar towards the first phase.
Compensations handed out by the Uttar Pradesh government total around Rs 3,000 crore, with payouts for individual families extending to Rs 8.4 crore for nearly 40 bighas (a land unit with varying definitions used across India) or Rs 21 lakh/bigha.
The sudden arrival of big money has spelt massive lifestyle changes for local residents. However, while some are revelling in the "good life", others are saying a silent prayer for their old way of life, concerned about the impact of sudden wealth on youngsters.
---
Also read: Swiss firm Zurich airport to develop Jewar airport in Noida, outbids Adani, DIAL
---
At the epicentre of change
Jewar town, which lies in the Gautam Buddha Nagar district of Uttar Pradesh, is just two hours away from the national capital by road.
The upcoming airport is expected to prevent what is seen as an imminent saturation over the next four to five years at Delhi's Indira Gandhi International (IGI) airport — India's busiest, with an estimated 6.8 crore passengers in 2019.
The government is looking to launch the first phase of the new airport by 2023, for which land has been acquired from six local villages — Rohi, Parohi, Ranhera, Kishorpur, Dayanatpur and Banwari Bas. The last of the compensations were distributed in January.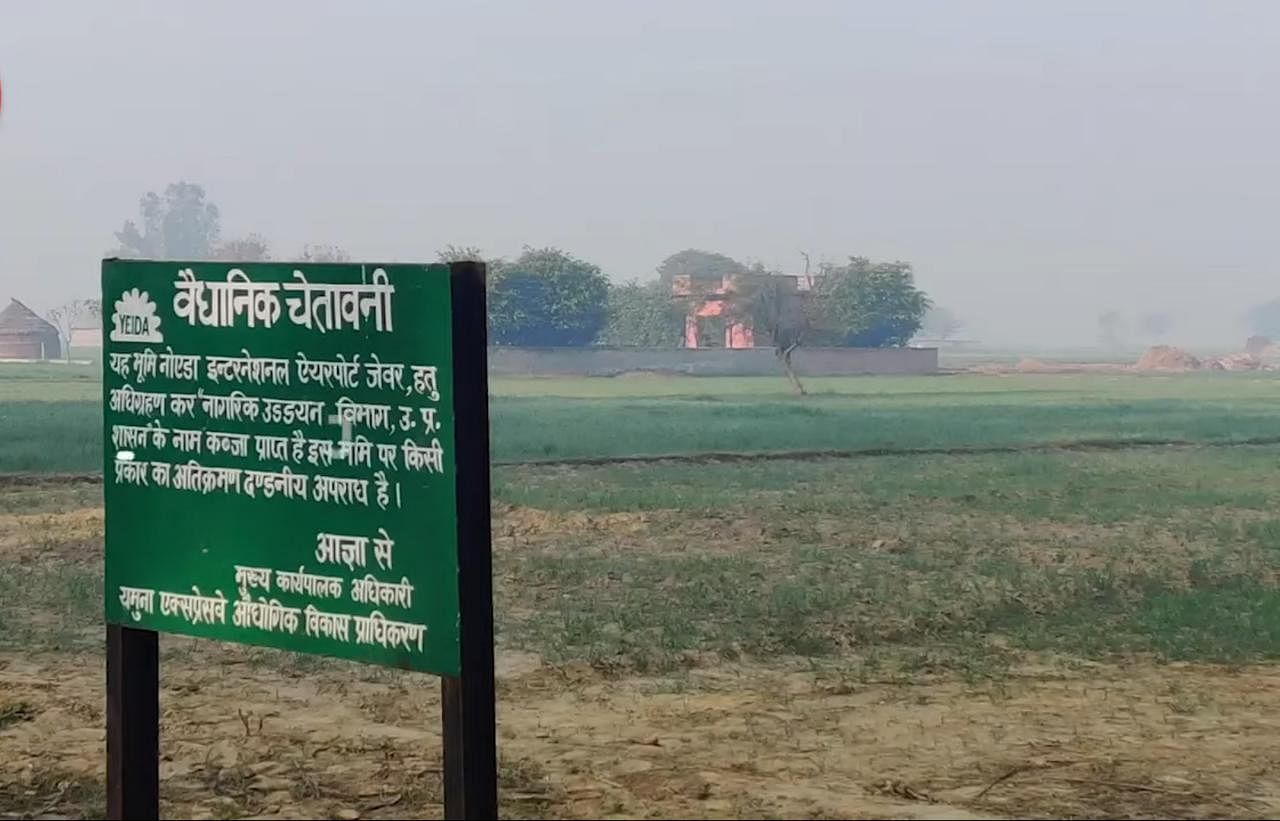 While some villagers have had to give up their farmland, others will leave their homes to make way for the airport.
'Enjoying life to the fullest'
Rohi, which will be razed completely, appears to be just like any other village in the region.
There are lush green fields and a narrow semi-pucca road runs through it. The primary school near the entrance of the village has only one teacher.
At the secondary school, students are spotted seated out in the sun while two teachers are busy gossiping.
But the shifting lifestyle of the village is apparent in the fancy Boleros, Scorpios and Bullet motorcycles that zip past in a cloud of dust every now and then.
Pushpendar, a 26-year-old from Rohi village, spoke to this reporter in the SUV he purchased with the compensation cash.
"We had not seen Noida before, now we go to Greater Noida every now and then," he said. "We eat and drink out more often. We have been enjoying life to the fullest since we got the compensation amount."
Even as this reporter talked to villagers, word came that another resident had bought an SUV and an invitation was extended for its "inauguration".
The black SUV, worth Rs 17 lakh, is the first four-wheeler Sheelu Rathod has ever bought — his vehicle purchases thus far restricted to a tractor.
"I bought this with the compensation money I got. I have also bought some land," Rathod said.
Asked if he needed such a luxurious car, he adopted an air of pride and proclaimed, "Dhingra (a Rajput caste) hain, aisi hi gadi lenge (we are Dhingras, we will only buy these kinds of cars)."
Ravindra Sharma, the owner of a TVS Motors showroom at Jewar, said business had soared since compensations were handed out.
"Our business has seen growth of around 20-25 per cent since the compensation was distributed in the village," he added. "The youth is flocking to the showroom in greater numbers. The sale of… bikes… popular among youth has increased."
Anil Sharma, a sales consultant at a Mahindra showroom in Jewar, had a similar account to offer.
"As soon as the compensation was distributed, our sales surged overwhelmingly," he told ThePrint. "In over two months, we sold 15-16 SUVs and all the payments were done in cash."
---
Also read: PM Modi likely to lay foundation stone for Jewar airport in February: Mahesh Sharma
---
Clash of generations
Jewar is far from alone in undergoing this almost overnight change in financial standing. It has been seen earlier in many places, including Gurugram and Bengaluru, where an urban boom, airports and the resulting development spawned a massive market for local property, driving up land prices manifold.
However, in this newfound penchant for the fancy life among Jewar's youngsters, older residents see the destruction of a generation.
"Sab barbaad ho chuka hai (everything is destroyed)," said former Rohi pradhan (head) Ravipal Singh.
"The older generation of this village had never seen such money. Once money comes, people get blinded by it. The youth wanders around doing nothing. If the parents refuse to give money, they threaten to kill themselves."
The village has already allegedly experienced two suicides driven by fights over money.
According to Bhagwan Singh, a local heavyweight and husband of Rohi pradhan Kamlesh Devi, two men aged 48 and 32 killed themselves after their fathers refused to part with the compensation money.
Kanchi Singh, a 72-year-old retired Army havildar, recalled a similar instance from Parohi, where he said a young man took his own life when his family refused to purchase something he had demanded.
A common complaint heard around Rohi, especially from older residents, centres on "increased lethargy among the youth and frequent visits to liquor shops and restaurants".
"We have seen large queues in front of thekas [liquor vends]," said Y.K. Sharma, a Supreme Court advocate who was in Jewar for a trip to his ancestral village. "People have started eating out more. Young people who have never been exposed to such lavish lifestyles are more affected," he added.
Rajesh Kumar, a Noida-based private employee from Jewar, said people in his village had "stopped working".
"Earlier, people used to work on farms, come back home and sleep peacefully. Now, with the land acquired and money allotted, people have stopped working altogether," he added.
"They spend money going out, drinking and driving around the village in their vehicles."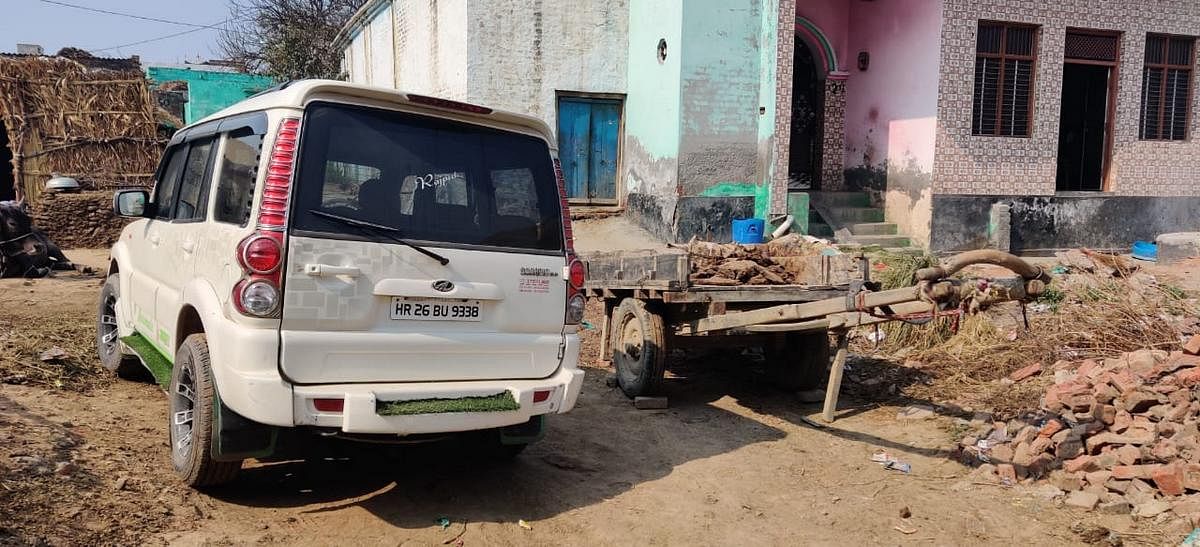 One major upshot of this wealth influx has been the advent of what is described as a divide between landed residents now swimming in money and their landless neighbours.
Vikas, a 21-year-old from Rohi, said he had stopped meeting his friends over the past few weeks. "They take me out to eat," he added. "I will also have to treat them later, which I cannot afford. So, I have stopped meeting my friends."
Not everyone, however, is splashing money on cars and restaurants. Some, like Geeta Devi and a few of her neighbours from Harijan Basti, said they had used the land compensation to pay off debts.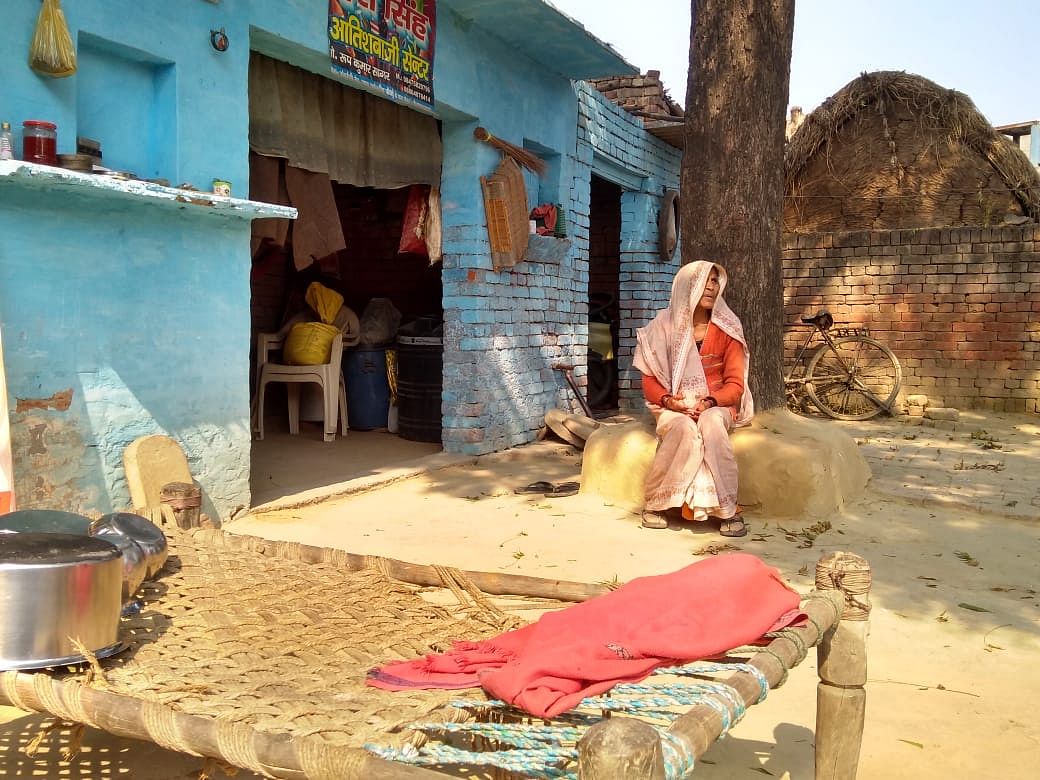 "Now we are waiting for the compensation for our 273 sq m house, which will be taken away from us."
A new divide
In Ranhera, which will not be completely uprooted like Rohi, construction work is underway in almost every second house. Speaking to ThePrint, several residents expressed joy about the compensation but many were resentful, saying it was less than it should have been.
"They are offering Rs 2,300-2,400 per square metre (sq m), but we demand that the rate should be Rs 3,600 per sq m," said Tejpal Sharma, 47.
"Since I refused to take the compensation, the authorities have submitted the money in a tribunal and are forcibly taking away my land."
Under sections 76/77 of the Rehabilitation and Resettlement Act, 2013, the money meant for farmers opposed to the compensation calculation has been deposited in a tribunal.
"I will go to the Supreme Court if the need arises," Sharma added.
Asked about complaints, Noida District Magistrate B.N. Singh said only the compensation for "8 per cent of Jewar landowners or fewer" was in the tribunal. "Ninety-two per cent of the people have willingly accepted the compensation amount," he added.
Bhagwan Singh of Rohi expressed excitement about the airport but said villagers had been cheated.
"Our village was declared an urban area and that is why the compensation we got was twice that the circle rate," he added. "If it had been declared a rural area, we would have got four times the circle rate, which is why there is some disappointment."
Nevertheless, Singh said he was proud to be part of "the 11-member airport committee", whose role he refused to elaborate on, and showed off photographs with Uttar Pradesh Chief Minister Yogi Adityanath.
He also explained how even landless people displaced by the airport stood to "benefit hugely".
"They are being given 50 square metres of plot for every child of the house above age 18 and Rs 5 lakh compensation for being displaced," he said. "They will get good employment opportunities once the airport comes up."
The targeted beneficiaries, however, said they were worried, uncertain how long their wait for money will continue.
"I have five children and no farms… We stopped the reconstruction of our house and postponed our children's marriage due to lack of money," said Babita Devi, a landless woman who will lose her small kutcha house to the airport. "People who got the money are buying land and cars, we don't have the money to even buy a cycle."
Another resident of the village, Musaddi Lal Joshi, broke down as he spoke to ThePrint. "We don't know where we will go," he said.
---
Also read: Acquiring Singur land doomed the Left in Bengal. Now, farmers want to get rid of it again
---
Subscribe to our channels on YouTube & Telegram
Why news media is in crisis & How you can fix it
India needs free, fair, non-hyphenated and questioning journalism even more as it faces multiple crises.
But the news media is in a crisis of its own. There have been brutal layoffs and pay-cuts. The best of journalism is shrinking, yielding to crude prime-time spectacle.
ThePrint has the finest young reporters, columnists and editors working for it. Sustaining journalism of this quality needs smart and thinking people like you to pay for it. Whether you live in India or overseas, you can do it here.