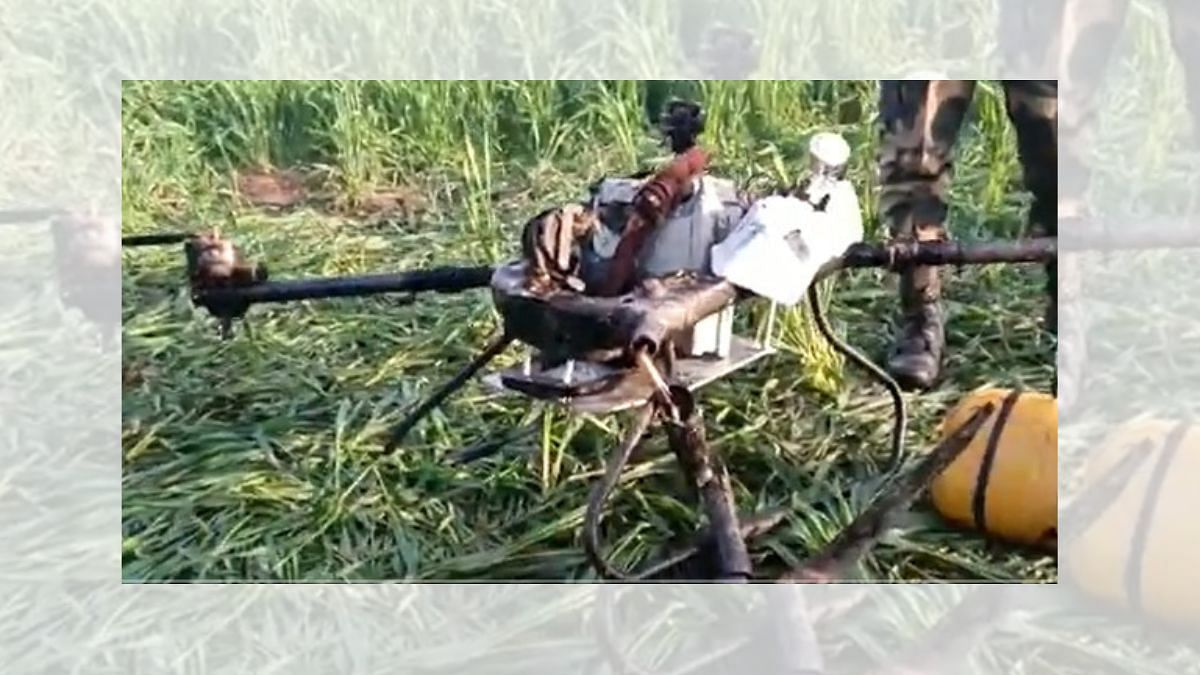 Amritsar: A narcotics carrying Pakistani drone entering into India from along the International Border in Punjab has been shot down by the Border Security Force (BSF) troops on Friday, a senior officer said.
The unmanned aerial vehicle was downed around 2:30 am near border post Rear Kakkar in the Amritsar sector of the state.
The drone has been recovered this morning between the border fence and zero line of the India-Pakistan International Border.
A three-kg weighing packet containing suspected heroin has been recovered along with the quadcopter, a BSF spokesperson said. –PTI NES DV DV
---
Also read: Punjab: BSF recover 3 packets of heroin weighing 2.612 kgs in Ferozepur
---