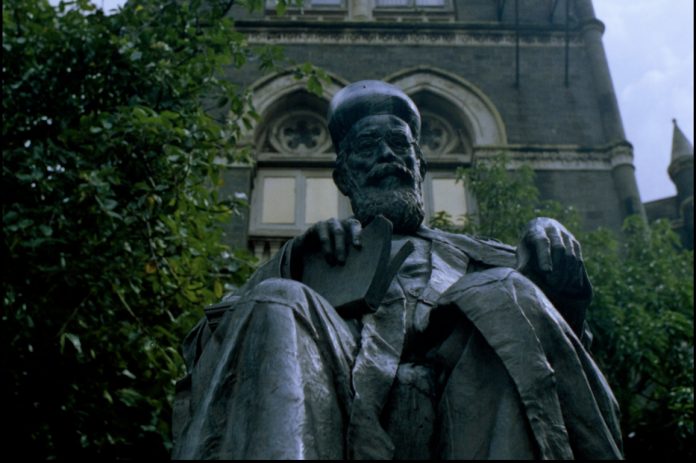 Text Size:
A man of many firsts, Dadabhai Naoroji co-founded the Indian National Congress as part of his quest for self-governance.
The first Indian to be elected to the British Parliament, Dadabhai Naoroji was born on 4 September, 1825, in Bombay (now Mumbai), when India was gripped by colonialism.
A big advocate of self-governance, Naoroji, who was deeply critical of British rule, was elected to Britain's House of Commons in 1892.
"The British people did not wait for their parliament… Self-government is the only and chief remedy. In self-government is our hope, strength and greatness. I am a Hindu, a Muslim, a Parsi, but above all an Indian first," Naoroji said in one of his speeches.
In 1885, Naoroji's quest bore fruit as he co-founded the Indian National Congress along with British civil servant Allan Octavian Hume and politician Dinchaw Wacha, and its legacy lives on today.
Naoroji was the first of many things: In 1855, he was the first Indian Professor of Mathematics and Natural Philosophy in Elphinston College, Mumbai. Later that year, he moved to London to open India's first company in Britain. In 1866, he launched the East India Association, a platform for British and Indian nationals to discuss India. It was the first of its kind in giving Indians representation to the government.
---
Also read: Harekrushna Mahatab: The man who started the merger of princely states with India
---
Each of Naroroji's various avatars — as a teacher, a politician, and intellectual — were immersed in the freedom struggle. He was particularly concerned about the state of India's poverty, describing British occupation as a "drain" on Indian resources.
Termed 'drain theory', Naroroij's understanding of India's deprivation was nuanced and astute. He identified six main reasons for the drain to England, the most prominent of them being that India bore all the costs of the British administration.
When his attempts to wean the British off India's resources proved in vain, in anger, Naoroji said in another speech, "Is it just and fair, is it British that all the cost of such greatness and glory, and the prosperity of United Kingdom should be entirely, to the last farthing thrown upon the wretched Indians, as if the only relation existing between the United Kingdom and India were not of mutual benefit, but of mere masters and slaves?" He turned to Indians to say, "Without self-government the Indians can never get rid of their present drain, and the consequent impoverishment, misery, and destruction."
The 'Grand Old Man of India' as he is fondly remembered, lived till the age of 91. Naoroji died on 30 June, 1917, without seeing an independent India, but certainly having laid the foundation for it.
---
Also read: The man who played a role in the politics of India, Pakistan and Bangladesh
---
Get the PrintEssential to make sense of the day's key developments.