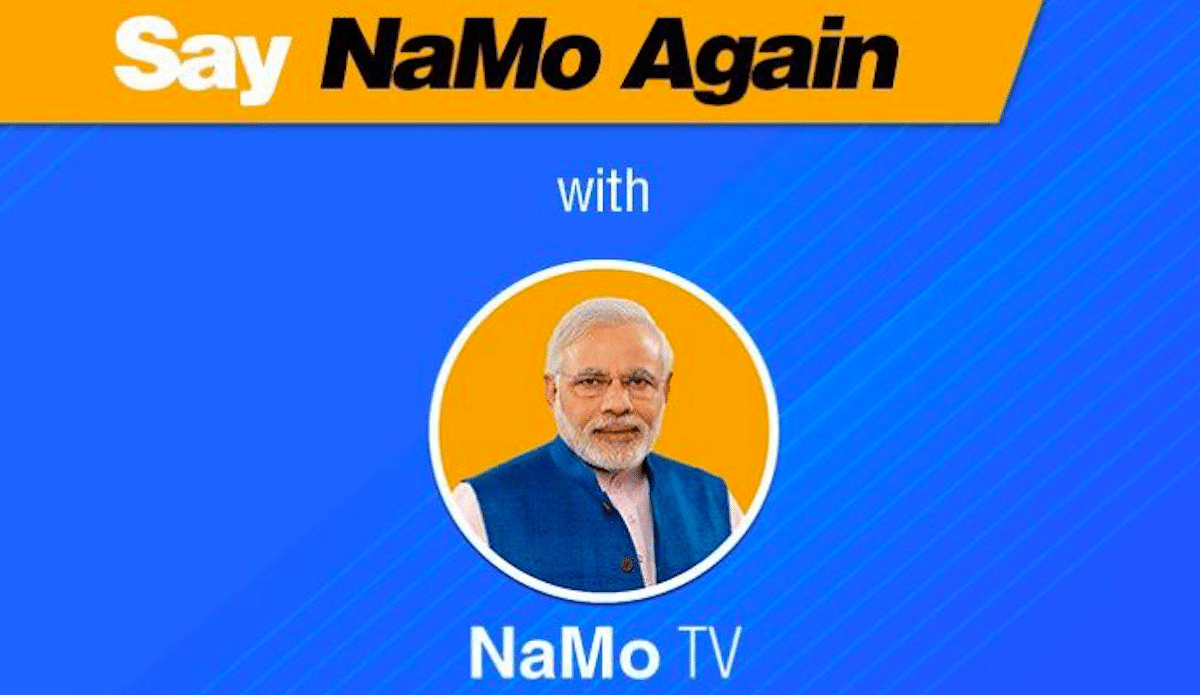 New Delhi: The Information and Broadcasting (I&B) ministry has told the Election Commission (EC) that NaMo TV is a special service channel or platform available with DTH operators and does not require permissions from it, ThePrint has learnt.
NaMo TV, the ministry said, has been rented by a political party for a period of time and is out of its ambit.
The ministry was replying to the EC on a notice served by the poll watchdog to it earlier this week, following complaints from the Congress and AAP. The reply was sent to the EC Friday afternoon. The EC is yet to take a decision on the matter.
The political party in question here is the BJP that has rented this special service channel for a specific duration (that of the election) and the expenses incurred by the channel will be reflected in the BJP's election expenses, highly-placed government sources told ThePrint.
---
Also read: It's news. It's advertising. It's special service – no consensus on what NaMo TV is
---
'Out of I&B's ambit'
A top government source told ThePrint that at present such channels are out of the ambit of broadcasting laws.
"It is out of the I&B ministry's ambit as of now. For instance, many digital platforms are not governed by any regulation at present," the source said. "They are not governed by either the I&B ministry or the ministry of electronics and IT. So this can be compared to that."
The source added that while this political party has explored "this newer form of communication", other parties have not thought of it. Moreover, the source added, since the expenses are borne by the party, it will be a part of its poll expense.
So far, however, no such special channels have ever gone on air. There are some value-added platforms available to DTH operators but they exclusively belong to a particular DTH operator. But NaMo TV is available on multiple DTH platforms across categories such as news, movies etc.
NaMo TV is exclusively dedicated to speeches by Prime Minister Narendra Modi and senior BJP leaders and has been on air for nearly a week now.
No clarity on how content went to DTH operators
It is not known how the content was given to the DTH operators.
On Wednesday, Arit Nagpal, CEO of Tata Sky, told NDTV that the channel is not a "Hindi news service", as claimed by a previous tweet from the DTH operator's official Twitter handle. He clarified that it is a "special service", whose feed it gets from the BJP via the internet.
However, it is not clear how content from the internet can be broadcast on television without uplinking or downlinking provisions.
---
Also read: Narendra Modi didn't need NaMo TV or biopics in 2014, he needs both now
---