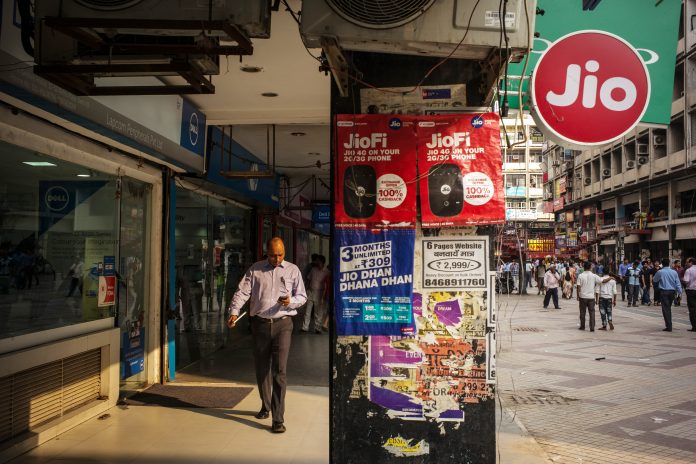 Text Size:
Reliance Foundation to zero in on design for Jio Institute soon, buildings will reflect 'Indian heritage and ethos'.
New Delhi: The Reliance Foundation is all set to finalise the design for its proposed Jio Institute and begin construction on the project between January and June 2019.
In a presentation made to the Human Resource Development (HRD) ministry on 26 September, a copy of which is with ThePrint, the foundation informed officials about its implementation plan for the proposed institute.
Giving details regarding the campus, the presentation says it will be a fully-residential smart campus. The buildings' design will reflect "Indian heritage and ethos", it adds.
---
Also read: Jio Institute declared top-notch by Modi govt, but you can't find it in Google search
---
It also says that road connectivity, water availability, power supply arrangements are underway. The presentation states it will carry out "merit-based and need-blind student admissions".  Need-blind admission refers to college admission policy in which the institution does not consider an applicant's financial situation when deciding on admission.
The presentation has also chalked out an action plan for the institute
The proposed Jio Institute was granted the Institute of Eminence (IoE) tag by the Narendra Modi government in July, triggering a controversy because it did not having a building in place yet. It was selected under the Greenfield category — meant for institutions that are yet to be established.
The HRD ministry had conferred the IoE tag on three public institutes — IIT Bombay, IIT Delhi, IISc Bangalore — and three private institutes — BITS Pilani, Manipal University and the proposed Jio University. The selected government institutions are eligible for funding and greater autonomy while the private ones can enjoy greater academic autonomy.
Plan of action
The presentation has also chalked out a plan of action over the next year. According to it, three development activities have been listed for the three-month period between October and December this year.
They include:
Campus Development
Appointment of various agencies for campus development
Governance and organisation
Principles, institutional ethos, culture and values
Academics
Prioritise schools, disciplines, research centres
Finalise scope of international partnerships
Formalise principles for recruitment of key academic leaders, faculty and staff
---
Also read: Education panel chief defends Jio eminence tag, says no other had better plan
---
The action plan also has three developments lined up for the first six months of 2019. These include:
Campus Development
Finalise design for campus construction
Commencement of construction on site
Governance and Organisation
Forming a global advisory council
A board of governors
Key formative policies
Academics
Planning of programme structure, curriculum and research agenda
Identification of industry partners for lab and research facilities development
In process of getting clearances
Reliance chairman Mukesh Ambani and key leaders of the Jio Institute recently conducted an on-site review for infrastructure steps and priorities, the document points out.
It also says they are in the process of getting regulatory clearances from the state and central governments. The institute will come up in Maharashtra.
"Detailed programming and design brief developed on following guiding principles: simple, modular and zero maintenance campus, the design will reflect Indian heritage and ethos, intelligent and next-generation digitisation and architect and programme management consulting agencies are being identified," reads the document.
Get the PrintEssential to make sense of the day's key developments.