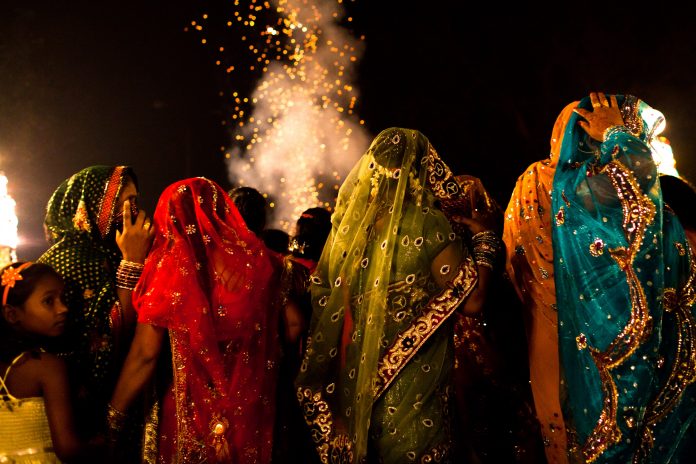 Text Size:
The move comes in the wake of rising incidents of injustice meted out to inter-caste couples in the form of ostracism, threats and honour killings.
New Delhi: The Maharashtra government is in the process of drafting a legislation for inter-caste marriages with a view to provide security and financial assistance to couples and lay down succession laws for their children, a first in India.
The move comes in the wake of rising incidents of injustice meted out to such couples, including ostracism, banishment from family, threats, and honour killings.
Although the law aims to cover all inter-caste marriages, it will have a specific emphasis on protecting those between members of upper and lower castes.
The state's social justice department has formed a seven-member committee comprising a government representative from the Scheduled Castes and Scheduled Tribes Commission, one each from the law and judiciary department, lawyers, academicians and other experts.
"The committee has already started working on the draft, which should be ready in the next three months," said Rajkumar Badole, minister for social justice and special assistance.
"There are a few schemes that attempt to address issues arising out of such marriages. But, there is no dedicated legislation…Maharashtra is the first state working on such a law," he added.
As of now, the state's social justice department runs a scheme to give a financial assistance of Rs 50,000 to couples marrying inter-caste as well as some additional expenses to set up their household.
While other states too give such aid, Maharashtra will now bring it under the new law and ensure effective implementation, said Badole, who belongs to a scheduled caste.
The state government will take a cue from a 1918 law drafted by Shahu Maharaj, a reformer and the ruler of Kolhapur, to encourage inter-caste, inter-religious and widow remarriages.
Advocate Keval Uke, general secretary of the National Dalit Movement for Justice, who is a member of the drafting committee, said the law will include punitive provisions for such offences against couples marrying inter-caste.
"The law will prescribe penalties for offences against inter-caste couples as well as a system of committees and institutions at different levels to ensure that the provisions of the law are implemented," he said.
"We can also have research centres to look into the issues of inter-caste marriages as well as cull out success stories," Uke added.
The committee will spell out rules for succession under the law allowing children of inter-caste marriages to practise both castes, if they wish to, as per directives of the Supreme Court, he said.
"Maharashtra is a relatively progressive state. We can lead the way for other states as well as request the Centre to adopt our legislation as a model act," Uke said.
Meanwhile, the state government is also working on introducing a special law to govern Buddhist marriages and inheritance, which it had been drafting since 2016. Badole said the committee in charge has submitted a draft to the government and it will soon be put in the public domain for suggestions and objections.
From interviews to news reports, catch ThePrint live in action on our YouTube channel. Subscribe here .