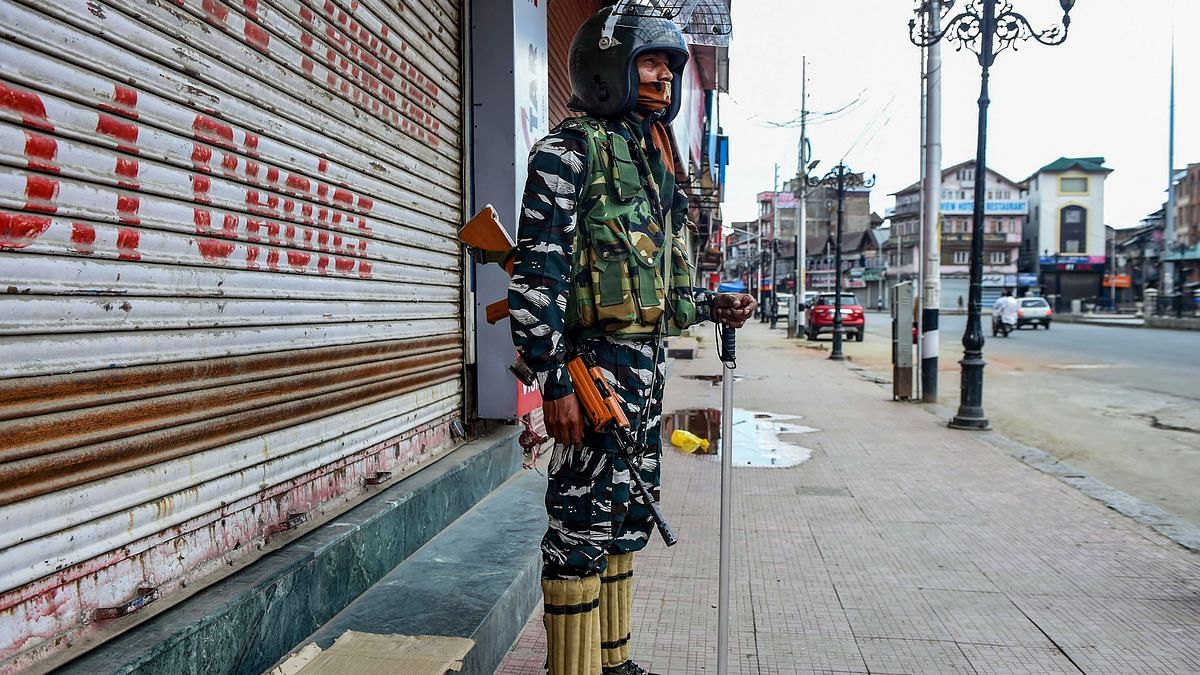 New Delhi: A government official died from his injuries after being shot by terrorists on Thursday afternoon in his revenue office in central Kashmir.
The Kashmir Zonal Police tweeted: "#Terrorists fired upon one employee namely Shri Rahul Bhat from #minority community in Tehsildar office Chadoora, #Budgam. He has been shifted to hospital."
Bhat succumbed to his injuries at the SMHS Hospital in Srinagar.
A member of the Kashmiri Pandit community, Bhat worked at the tehsil office in Chadoora village, Budgam.
Targeted killings started last October in the Kashmir Valley, mostly of migrants and members of the local minority community.
Seven civilians were killed in five days that month, among whom were a Kashmiri Pandit, a Sikh and two non-local Hindu men.
In an interview to ThePrint last month, Inspector General of Police for Kashmir, Vijay Kumar, had said "hybrid terrorists" continue to pose a challenge for the police in the Kashmir Valley.
Kumar said a large number of "hybrid and part-time terrorists" continue to operate in the Valley. In most cases, these "hybrid terrorists" are locals with no prior criminal record, which is why it is difficult for the police to track them down.
Since counter-terrorism operations in the Valley had "broken the backs" of terror outfits, terrorists have now become "desperate" and targeting civilians, Kumar added.
According to J&K Police data, targeted killings have claimed the lives of over 23 civilians in the Kashmir Valley since October 2021.
---
Also read: 'Ready to face whatever's next': What Yasin Malik said about guilty plea in terror-funding case
---