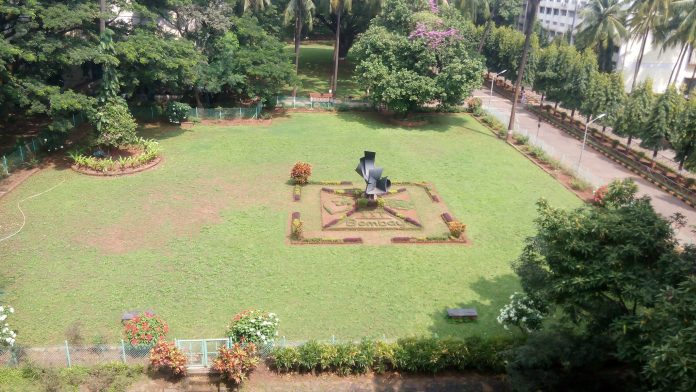 Text Size:
New Delhi: The Modi government's decision to appoint a fairly junior academic to the Board of Governors (BoG) at the Indian Institute of Technology Bombay has raised eyebrows.
Paresh K. Joshi currently works as a reader at the Tata Institute of Fundamental Research (TIFR) in Mumbai. It's a position that ranks above an assistant professor, the entry level, and below an associate professor in government parlance.
On 5 March, the Ministry of Human Resource Development (HRD) appointed Joshi to IIT Bombay's board, a crucial role as its members decide academic and other important matters in the IIT.
"The Minister of Human Resource Development, in his capacity as the chairperson of the Council of IITs, is pleased to nominate you as a member, BoG of IIT Bombay," reads the HRD letter sent to Joshi, a copy of which was accessed by ThePrint. "Your term in the BoG will be for a period of three years from the date of this letter."
---
Also read: IIT Indore makes it to top 400 global institutes' list, IIT Bombay slips in ranking
---
The board is usually comprised of noted academics and researchers along with government nominees.
Joshi was appointed after renowned IIT Kanpur professor H.C. Verma declined the offer. Verma told ThePrint that he refused because he had a lot of other academic commitments due to which he could not have devoted time as a BoG member.
Joshi's peers and former board members told ThePrint that he isn't qualified for the post.
"He is not even an associate professor yet. But he will sit in a committee that can decide promotions of full professors," said a faculty member at the Homi Bhabha Centre for Science Education (HBCSE) at TIFR, where Joshi currently works.
Renowned nuclear physicist Anil Kakodkar, a former chairman of IIT Bombay's board, said that a member of the board should at least be a professor.
"The person appointed to the BoG needs to be at least at the level of a professor, and not just that, he or she needs to have exceptional academic credentials," Kakodar said.
"Issues that are discussed in the board are of utmost importance relating to academics and other crucial matters, therefore, it is necessary that the composition of the BoG is credible otherwise it would be questionable," he said.
"But ultimately it's the government's prerogative who they want to appoint."
Prof Rohini Godbole, who recently finished her term as a member of the BoG at IIT Bombay said, "Most of the persons I have worked with in the board have been very accomplished people and, for me, it has been a very good experience being a part of the board."
---
Also read: IIT Bombay is just the latest among India's elite colleges promoting food casteism
---
The HRD ministry, however, defended Joshi's appointment.
"Members in BoG of IITs are appointed whenever there is a vacancy," secretary, HRD, R. Subrahmanyam, told ThePrint. "Joshi's appointment has been done in following all the rules, he is a reputed academician from TIFR."
IIT Bombay director Devang Khakhar and TIFR registrar George Antony refused to comment on the issue when contacted by ThePrint.
ThePrint also reached Joshi through calls, messages and email but there has been no response. This report will be updated when he replies.
A board of academics
As per Section 11(d) of The Institutes of Technology Act, 1961, the Board of Governors (BoG) of each of the IITs would consist of, among others, four persons having special knowledge or practical experience in respect to education, engineering or science, to be nominated by the Council of IITs.
The IIT council is headed by the HRD minister and it is under this that Joshi has been appointed. The four are part of the usually 10- to 12-member BoG whose members include eminent persons from the industry, director of that particular IIT and members appointed by the IIT senate and state government.
The four council members are all accomplished academicians of the rank of professors, apart from an official from the HRD ministry and an industry representative. This is the pattern that the older IITs such as the ones in Delhi, Mumbai, Kanpur and Roorkee had been following.
Now Joshi's selection has raised eyebrows among the faculty members at TIFR and outside who question his credentials to be appointed to such an important position.
"He is being given this position in 'view of his outstanding contribution in the field of education' but since he joined HBCSE in 2009, he has had exactly one publication of educational type," said the HBCSE official quoted above. "There are no international research publications in education in his name."
As per Joshi's records, he has done work in experimental nuclear physics but there is no mention of the details of his work. Most of his bio on the official website of TIFR mentions his association with Science Olympiads.
"Even in the field of experimental nuclear physics, all his publications in the last 10 years have come from him being a member of large groups," the HBCSE official added."There is no individual achievement."
ThePrint independently verified the claims by sifting through various open sources such as academia.edu and ResearchGate, which list publications of a large number of researchers, including that of a number of them from TIFR.
ThePrint found that there were none in Joshi's name but there was one paper on Nuclear Physics by Joshi on Google scholar.
---
Also read: Diversity deficit in IIMs, IITs — just 23 STs and 157 SCs in 9,640 faculty posts
---
Get the PrintEssential to make sense of the day's key developments