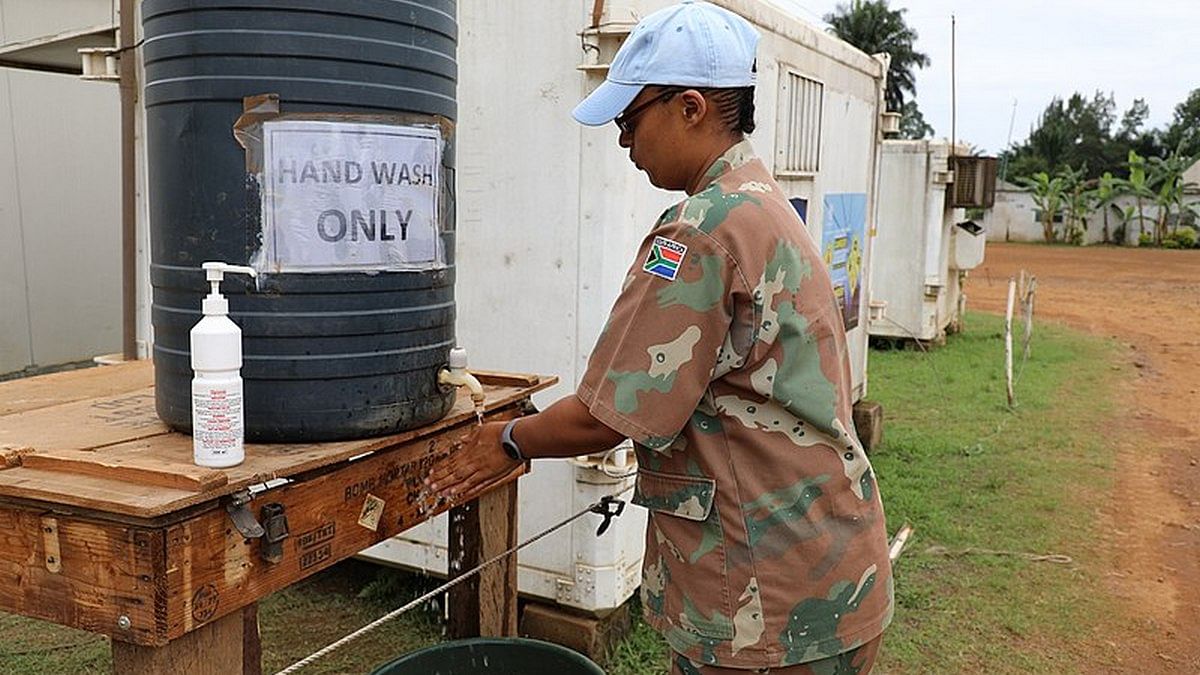 New Delhi: The novel coronavirus pandemic continues to devastate countries across the world — the latest count being over 5.7 crore cases and more than 1.3 lakh deaths.
A group of conservationists who had been doing research on a remote island of Hawaii have just found out about the pandemic. Africa has crossed the 2-million case mark. And the UK's much talked about 'test and trace' system isn't all that.
ThePrint brings you the most important global stories on the coronavirus pandemic and why they matter.
Cut off for 9 months, conservationists learn about pandemic
A group of four conservation researchers, who had been living in a remote part of the Northwestern Hawaiian islands, have just come to know about the pandemic, reports The Guardian.
According to the report, the researchers had lived in isolation on the uninhabitated island known as Kure Atoll for nine months "while working to restore the island's environment".
"Cut off from the rest of the planet, their world was limited to a tiny patch of sand halfway between the US mainland and Asia. With no television or internet access, their only information came from satellite text messages and occasional emails," the report notes.
It also quotes one of the researchers, a New Zealander named Thomas who spoke from Auckland about the "changed world". "It's not normal for me. But everyone is like, yeah, this is what we do now. This is how we live," he is quoted as saying.
Kure Atoll is politically a part of Hawaii that has reported 16,841 cases.
---
Also read: Scientist behind Japan's successful Covid model now battles new surge as winter sets in
---
Coronavirus cases in Africa surpass 2-million mark
The number of coronavirus cases in Africa has passed the two million mark, and contributes to 4 per cent of the world's total cases, reports Reuters.
The report, however, notes that experts believe "many Covid-19 infections and related deaths in Africa are likely being missed as testing rates in the continent of about 1.3 billion people are among the lowest in the world, and many deaths of all types go unrecorded".
The fatality rate in the region is at almost 2.4 per cent, the third highest in the world.
So far, Sudan, Chad and Egypt have been the worst-hit countries in the continent in terms of fatality rates, although South Africa has reported the highest number of cases.
Sudan has reported 15,299 cases and 1,179 deaths. Chad has reported 1,620 cases and 101 deaths. Egypt has reported 111,955 cases and 6,508 deaths. South Africa has reported 7,59,658 cases and 20,671 deaths.
Inside UK's test and trace — how the 'world beater' went wrong
UK's much-touted test and trace system has failed, reports the BBC.
According to the report, "just half of close contacts given" in test and trace system governed by the National Health Service (NHS) are being reached in some areas.
"To be effective, government advisers say 80 per cent of people who test positive should be reached and details of their close contacts," it highlights.
But this was not followed in several areas, including Bradford, Manchester, Blackburn and Nottingham. Additionally, it notes that "no-one from NHS labs was at a key government meeting with private firms about testing".
The UK has reported 14,53,256 cases and 53,775 deaths.
Nursing home neglect deaths in US surge in shadows
In the US, the long-term care patients are dying due to causes other than Covid-19 as nursing homes remain overburdened, reports The Associated Press.
"A nursing home expert who analysed data from the country's 15,000 facilities for The Associated Press estimates that for every two Covid-19 victims in long term care, there is another who died prematurely of other causes," the report notes.
It quotes University of California's Stephen Kaye, who said, "The healthcare system operates kind of on the edge, just on the margin, so that if there's a crisis, we can't cope."
In another shocking detail, nursing home watchdogs have received numerous reports of residents being kept in soiled diapers "so long their skin peeled off, left with bedsores that cut to the bone, and allowed to wither away in starvation or thirst".
The US has reported 12,070,712 cases and 2,58,333 deaths.
Spain sets new 7-day record for Covid deaths
Spain has recorded a new seven-day cumulative number of 1,3466 deaths, reports El País.
The report notes that although the country is reporting fewer new cases "this has not yet been reflected in the number of victims".
The incidence rate — the new daily cases per million population — however is falling in all of Spain's 17 regions, with the exception of Asturias, the Canary Islands, Cantabria, Castilla y León and Valencia. The country's administration is still treading with caution.
The report quotes Health Minister Salvador Illa as saying, "The rate is stabilising on a downward trend, but the situation is very worrying because we have very high incidence rates."
Spain has reported 15,74,063 cases and 42,291 deaths.
What else we are reading
How S'pore has differentiated itself and facilitated crew change for seafarers amid Covid-19: The Straits Times
Hong Kong restaurants get creative, rely on deliveries to stay afloat: South China Morning Post
---
Also read: 'Keep grandma safe' – how US colleges are trying to stop students from spreading the virus
---