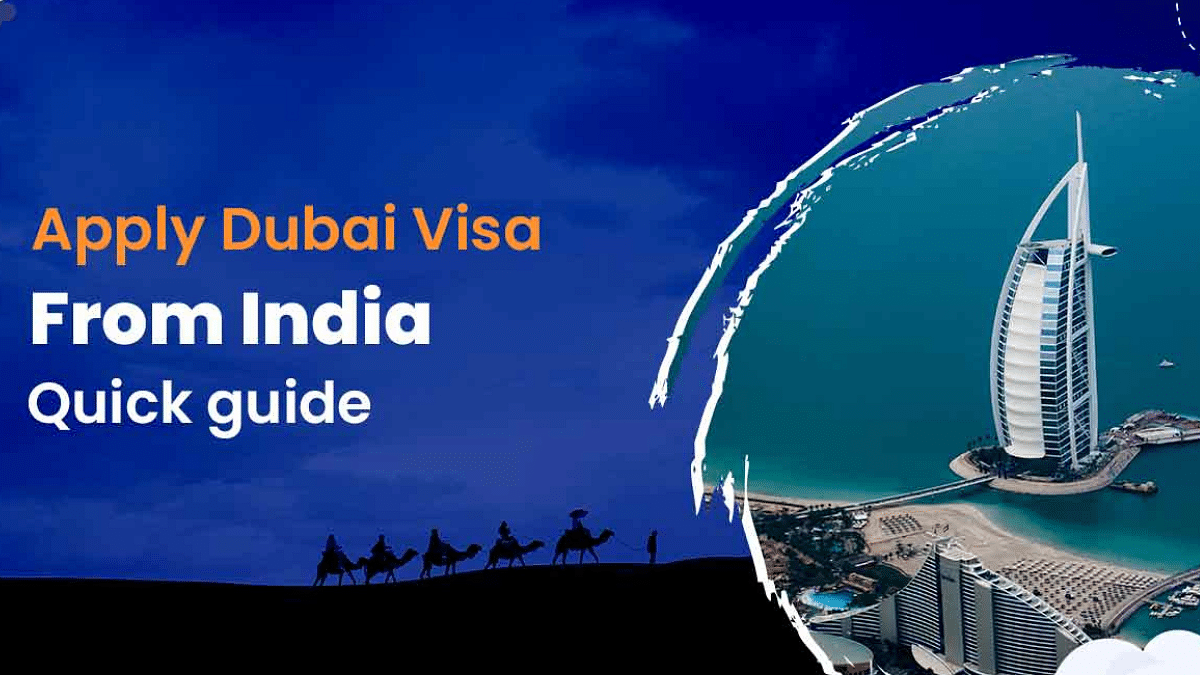 One of the world's most attractive places one would love to visit is none other than the United Arab Emirates. Before 1971, the UAE was called the trucial states which consisted of 6 states; Dubai, Sharjah, Al Fujayrah, Quwayn, Abu Dhabi, and Ajman. Later after independence, these states formed an alliance and now they are a part of United Arab Emirates. 
The largest and the most astonishing among the states in United Arab Emirates is Dubai. When we talk about statistics, Dubai has transformed itself, despite being a desert area, it is one of the most suitable places for tourism. Ain Dubai is one of the latest additions to the beauty of Dubai, which is the world's highest Ferris wheel. Many individuals get confused about the processes to apply Dubai Visa online and it is often believed that the process to apply for a Dubai Visa is the same as the process of applying for a UAE Visa online, however, it is not the case. 
Approximately 7 million people have visited Dubai in the initial 6 months of 2022 from all across the world. Dubai Visa process for Indians who want to visit Dubai is quite convenient. Applying for a Dubai/UAE tourist visa is as simple as it gets thanks to the incredibly convenient e-visa process that is in place. 
There are basically 4 types of Visa Categories:
Business Visa

Transit Visa

Tourist Visa 

Work Visa
As the name suggests, the business visa is for the individuals or business partners who want to visit Dubai for sales or making contract on behalf of the company they are associated with. The Visa duration various among, 14 days, 30 days, 60 days and 90 days as per the requirement. All you need is a valid passport with 6 months of validity.
Indian nationals can get a transit visa to Dubai for 48 or 96 hours. Please take note that you cannot extend the 48-hour transit visa for Indian nationals to 96 hours once it has been issued. For Indians transiting through Dubai till 48 hours, the Visa is free; however, for 96 hours there is a fee of 50 AED.
When it comes to Tourist Visa there are two types of Visas provided to India's who wish to visit Dubai as a tourist. 
14 Days Tourist Visa: with this a person can stay up to 2 weeks in Dubai, the visa is valid for 2 months and one can get it on arrival to Dubai.

30 Days tourist Visa: This passport is good for 30 days. The visa will expire if it is not used within 60 days of being issued, therefore holders must visit Dubai within that time. Though this can be extended for up to 10 days based on certain terms and conditions.
Indians with professional skills are given a Dubai work visa. Technical specialists, technicians, senior executives, and other professionals who are employed by businesses, organizations, and economic ventures are eligible for a UAE work visa or work permit. In addition, you can apply for a 60-day Dubai work visa to enter the country and begin employment right away. Through your employer in the UAE, you must apply for and get an employment and resident visa for Dubai or the UAE during this time. These visas are typically valid for two years. Our team has helped thousands of individuals to apply Dubai Visa online and can be contacted for an effortless procedure.
(ThePrint ValueAd Initiative content is a paid-for, sponsored article. Journalists of ThePrint are not involved in reporting or writing it.)