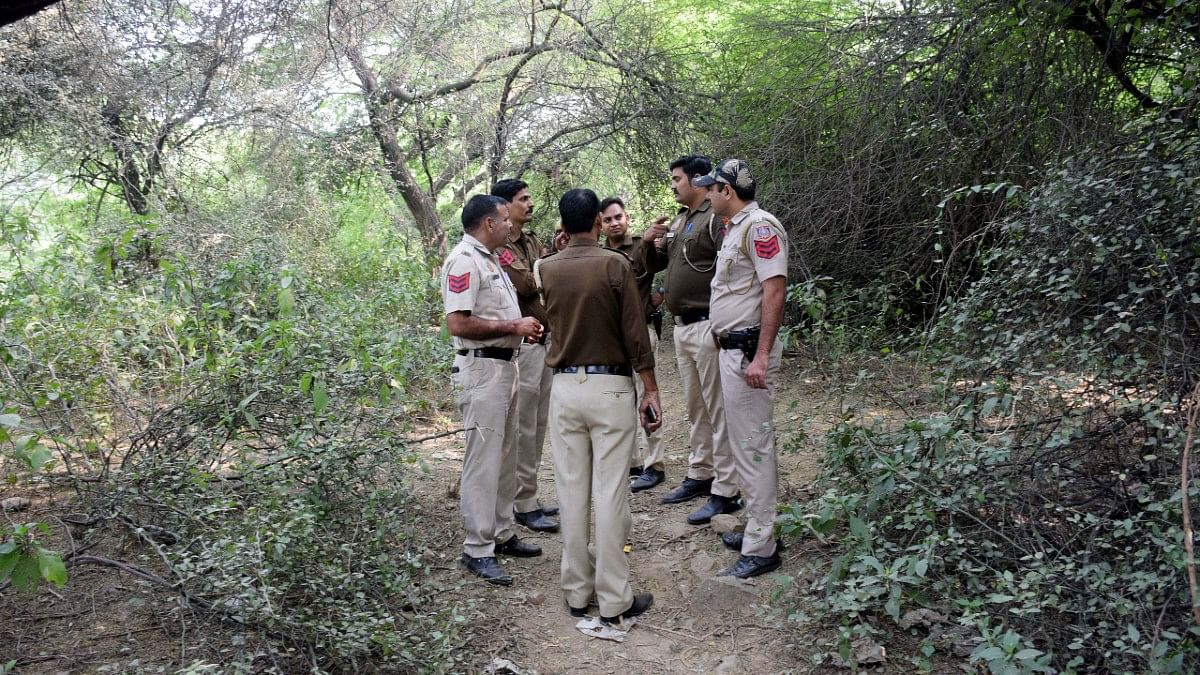 New Delhi: Three days after the arrest of Aftab Poonawala in the gruesome Shraddha Walkar murder case, the Delhi Police is yet to locate the victim's head and torso.
On Tuesday, after hours of search operations, the police returned empty handed. Poonawala had accompanied the police team to recover the 27-year-old's remains.
A day before, the police had recovered 13 bones — suspected parts of the victim's limbs— after search operations were conducted in Mehrauli jungle area, near a cremation ground and a dump yard near the jungle.
The bones were sent for forensic examination. Sources in the Delhi Police said that only after the forensic reports come in, can the recovered bones be ascertained as Shraddha Walkar's and will be part of the prosecution's case against Poonawala.
The police have also not found the saw with which Poonawala allegedly chopped Walkar's body after killing her on 18 May. Over the next two days, he allegedly chopped her limbs, separated head and torso and packed them in polybags.
According to sources, he took some 27 trips to dispose of her remains and kept the head and the torso till August.
"It's been six months since the crime. Poonawala has given us three spots where he dumped the remains. However, after months, it has become extremely difficult to locate the body parts. Only bones, with no skin, have so far been recovered. The head and torso haven't been found yet. The weapon he used to cut the body is yet to be located," a source said. "We suspect that Aftab has been trying to mislead the investigating team."
According to sources, the Delhi Police will be contacting the dating app through which Poonawala and Walkar had met in 2019.
Sources had earlier told ThePrint that Poonawala had got another woman to the couple's house whom he met on the same dating app even as Walkar's head and torso was present there.
"It is important to understand his past. We are tracing his friends, past girlfriends to know more about his nature and his relationships with people including his family," another source said.
Poonawala was arrested on 12 November on the basis of a missing person's report filed by Walkar's parents and charged with murder. Police suspect that he murdered her on 18 May after an argument. The couple, both from middle-class families in Maharashtra, had moved to Delhi and taken up a house on rent in Chhatarpur only days before the killing.
(Edited by Geethalakshmi Ramanathan)
---
Also Read: Ground intestines to 'keema', refrigerated head near cold drinks — how chef 'hid' body of lover
---