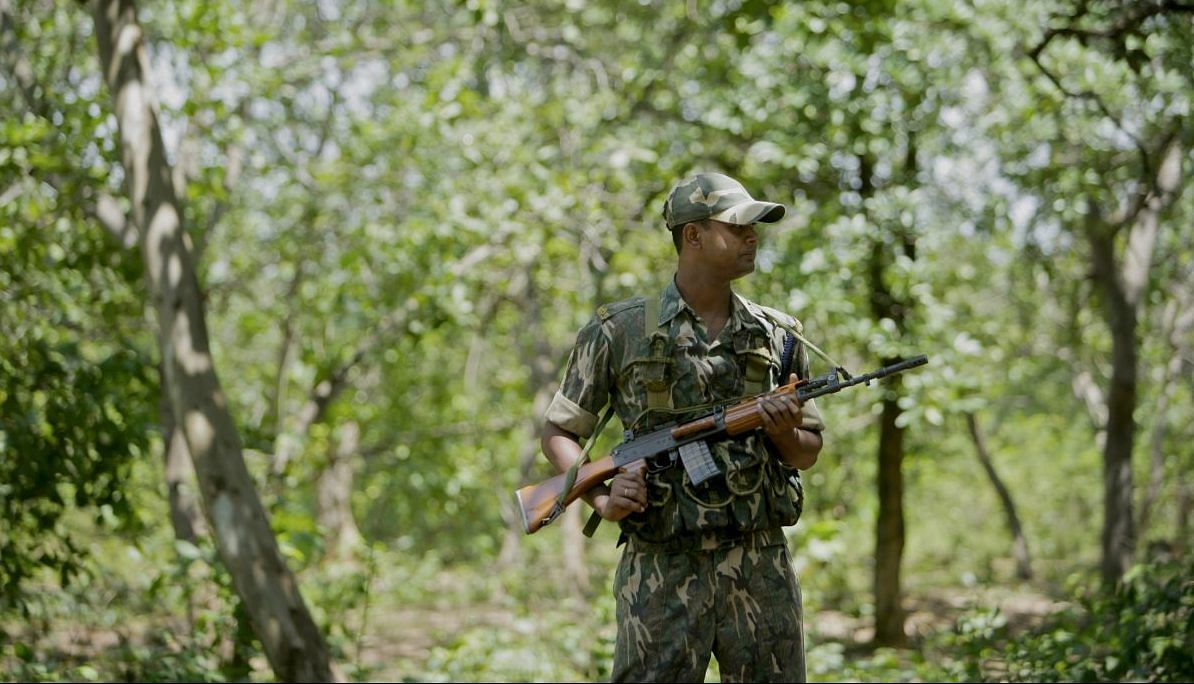 Hyderabad: The outlawed Communist Party of India (Maoist) has denied speculation that top Maoist Ganapathi is in talks to surrender before the Telangana government. The reports are a "brutal lie" of the Modi government and an attempt to divert people's attention from other major issues, it said in a statement issued to the media.
There has been speculation this week that Ganapathi would surrender, with some media reports citing unnamed police officials in Telangana and Chhattisgarh as the source of this information. 
Top Maoist leader Muppalla Lakshman Rao alias Ganapathi served as general secretary of the outlawed Communist Party of India (Marxist-Leninist) for almost 26 years from 1992 to 2018. The CPI (Maoist) was born in 2004, when the CPI (ML) and the Maoist Communist Centre of India merged. 
Ganapathi stepped down two years ago due to age and ill health.
Aged over 70, he is believed to suffer from acute arthritis and diabetes, among other health ailments. He carries a reward of Rs 1.50 crore on his head.  
In its statement, CPI (Maoist) central Maoist committee said the talk of his surrender was "a planned conspiracy under the leadership of Prime Minister Narendra Modi, Home Minister Amit Shah, with the help of Ajit Doval (National Security Adviser) and Vijay Kumar (senior security adviser in home ministry) of the brutal Indian security machinery including Telangana SIB and Chattisgarh Intelligence agency".
"The entire Indian economy is in the grip of severe economic recession in the leadership of fascist Modi & gang. The severity of economy increased with the Covid-19 pandemic. The sea of protests of people increasing day by day against Modi government… The government is in a desperate condition…," the body said. "To deceive the people and sidetrack the entire population, the Modi government is maliciously propagating the com Ganapathi surrender story," it added.
---
Also Read: 38 leaders of banned CPI (Maoist) are in Chhattisgarh's most-wanted list, show records
---
'Surrender not easy'
Ganapathi is a native of Jagtial, which was part of Karimnagar district until it was carved out as a separate district when Telangana became a state in 2014.
The Maoist leader was a school teacher before he joined the Leftist party in the 1970s. He holds a degree in science.
Ganapathi played a key role in the merger of Left extremist groups People's War Group (CPI-ML) and Maoist Communist Centre of India in 2004. 
In an interview to People's March, the banned CPI (Maoist) mouthpiece, two years ago, Ganapthi had raised concerns that the "revolutionary movement" had been weakening for the past eight years, pointing to the deployment of 5.5 lakh police and paramilitary forces in areas where the movement was active.
A senior officer of Telangana Police said the surrender speculation didn't appear to be true.
"A surrender is not an easy thing. I don't think it would happen so easily. Besides, the party is still strong and calls shots in areas like Chhattisgarh," the officer said. "People like Ganapathi who've been at the helm of several key affairs do not surrender so easily. They prefer to be with the groups till the end."
This is an updated version of the report
---
Also Read: Maoists blame US for Covid-19, police say they are frustrated as supply network is hit
---