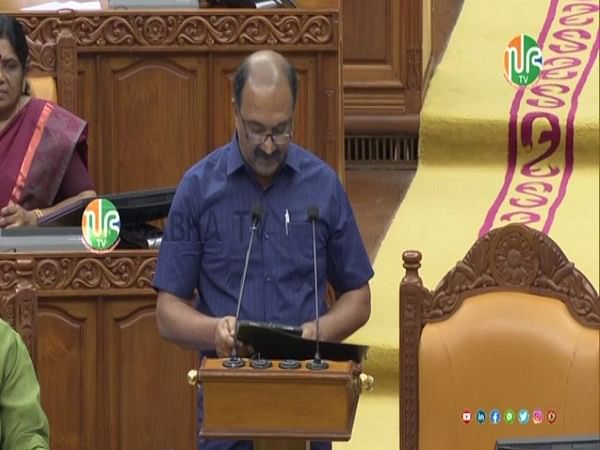 Thiruvananthapuram (kerala) [India], February 4 (ANI): Kerala Finance Minister KN Balagopal presented the state Budget for fiscal 2023-24 in the Assembly on Friday.
The minister said Rs 1,000 crore will be allocated under the 'Make in Kerala' project.
Under 'Make in Kerala', a flagship state project, facilities and infrastructure will be developed to increase domestic production, as well as employment, entrepreneur, investment opportunities in Kerala.
A detailed study on Make in Kerala was conducted by the Centre for Development Studies, the minister informed.
According to the report, Kerala imported products worth around Rs 1,28,000 crore in 2021-2022, of which 92 per cent was from other states.
During this period, the state's exports were worth Rs 74,000 crores, the minister said, adding that of this, 70 per cent was to other states. The minister said the data suggests a very high trade deficit, thereby necessitating 'Make in Kerala'.
The aim of the study was to find out imported products, which can be produced locally, he added.
Analysing productivity, expenditure towards wages and profit, measures were being taken to identify products that could be produced in Kerala and support them, the minister added.
Participation of entrepreneur groups and science and technology research institutions was also ensured in formulation of the project.
Support under 'Make in Kerala' will be provided to Agritech startups in the state which produce value-added products, the minister said, adding that assistance, including interest subvention for identifying capital for enterprises, will be provided.
On Thursday, Balagopal presented the pre-Budget Economic Survey report for FY 2021-2022 in the Assembly. (ANI)