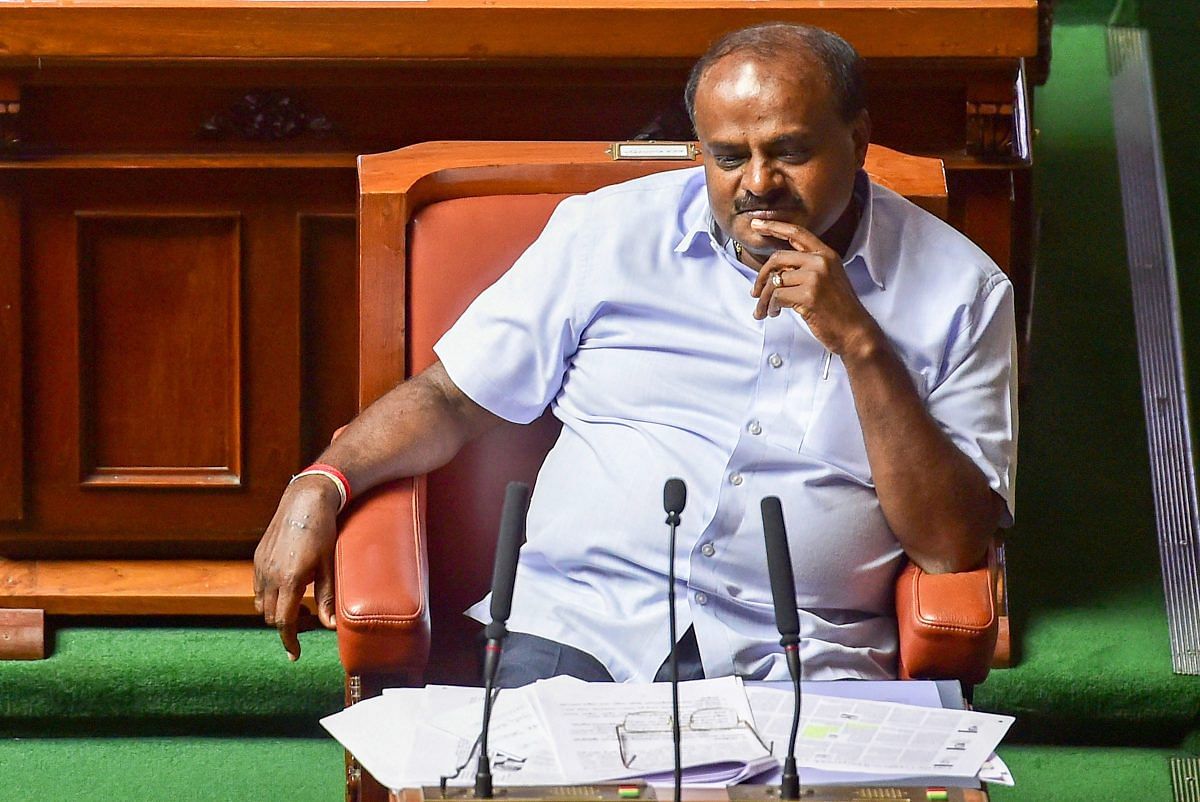 Bengaluru: The Jain community in Karnataka has threatened to launch a statewide agitation if the H.D. Kumaraswamy-led government decides to implement the recommendation of a cabinet sub-committee to turn Mahavir Jayanti into a 'restricted holiday'.
In the recommendation submitted Tuesday, the sub-committee headed by state minister Krishna Byre Gowda proposed that some holidays — Mahavir Jayanti, Basava Jayanti, Maharshi Valmiki Jayanti, Kanakadasa Jayanti, Labour Day, Good Friday, Mahamaya Amavasya and Eid Milad Un Nabi — should be turned into 'restricted holidays'.
A restricted holiday is one where an employee has to apply for a leave of absence to take the day off.
The sub-committee said 'restricted holidays' would help in improving the efficiency of the administration and reduce the work load of employees. It also recommended introducing an off-day on the fourth Saturday of every month. At present, second Saturday of every month is a holiday.
There are nearly six lakh government employees in Karnataka and they are entitled to nearly 100 days of leave annually, including week offs, national holidays and also leaves that every employee is supposed to get under labour laws. At present, employees are allowed to take one 'restricted' leave a year, but if this recommendation goes through, the tally will go up to two.
---
Also read: Jains of Jodhpur: How a tiny community ruled India's Supreme Court
---
It is partiality, say Jains
The Jains are quite irked by the recommendation. In a statement, Jain Yuva Sangathan said the recommendation "smacks of bias, partiality and conspiracy against a certain section of society".
Speaking to The Print, Sajjan Raj Mehta, former president of the Jain Yuva Sangathan and a representative of the community, said the decision has hurt the sentiments of Jains, who are being made to believe that they are just a 'vote bank'.
"We will resist any such move vehemently, but in a non-violent manner. We are not a vote bank and they (government) cannot snatch away our privileges. We are a minuscule and peace-loving community, and such decisions only force us to raise our voices," Mehta said.
'Not targeting any community'
ThePrint made several calls to minister Gowda, but he did not respond.
A senior government official, however, said the idea behind reducing the number of holidays was not to target any particular community.
"It (the recommendation) also speaks of Good Friday, Eid Milad and not just Mahavir Jayanti. Work is worship and we should strive to give our best just the way Mahatma Gandhi had advised us," the official, who did not wish to be named, said.
The decision to rejig the holiday calendar has been pending since last year. During a cabinet meeting in November, there was a proposal to increase the administration's efficiency by revisiting the holiday list and bringing in more working hours. The sub-committee had then recommended to cut the employees' casual-leave quota from 15 to 12 a year.
As of now, the cabinet has decided to defer the sub-committee's recommendations as they are hoping to deliberate on them in detail before taking any final decision.
---
Also read: After BJP win in Karnataka, fall of Kumaraswamy govt is just a matter of time
---