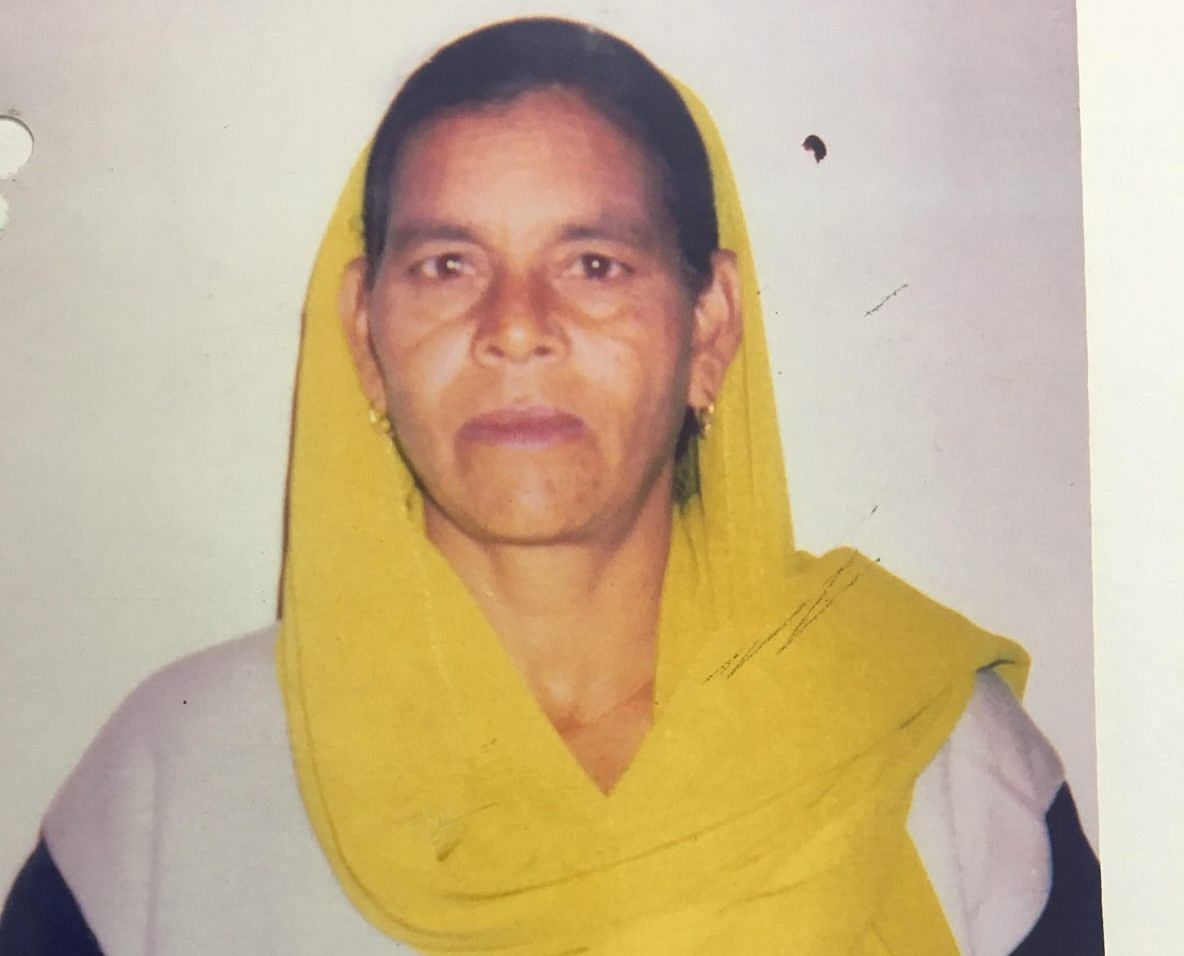 Basiran sheltered criminals and ran her own illicit businesses. There are over 100 cases against her and eight of her children.
New Delhi: She was simply 'Mummy' for many youngsters in south Delhi's Sangam Vihar locality, and with good reason. Not only was Basiran mother to 12 children, she was also the mentor who turned many local youngsters to a rewarding life of crime, as she expanded her own illicit business from selling hooch to contract killing.
Today, 'Mummy' finds herself behind bars, arrested by the Delhi Police Sunday after an eight-month-long chase. She has nine cases registered against her, ranging from Excise Act violations to robbery, abduction, extortion, and murder.
Eight of her children are proclaimed offenders, with a total of over 100 cases against them, including one under the stringent MCOCA law. She has been exposed as a confidant of local goons, custodian of their looted wealth and godmother to young criminals.
---
Also read:  This is what Delhi Police know about the man who tried to shoot at Umar Khalid
---
The house of gangsters
Basiran was first arrested in 2002 for selling illicit liquor to labourers in the neighbourhood. She got into the business of selling hooch as her husband Malkhan, a goatherd, could not earn enough to support the family.
She initially formed a group of a few youngsters who would source hooch for her from neighbouring Haryana; she would provide money, shelter and food in return.
As the business grew, she started recruiting more youngsters who were involved in cases of robberies, snatchings, thefts and even murders, and charged a commission in exchange for space to store their looted wealth.
Gradually, Basiran's house in Sangam Vihar's I Block became the hub of crime, and she became the godmother of the surrounding K, H, F and I2 blocks as well. She would reportedly cook for these gangsters; provide them with alcohol, video games, television, cold beer, and even drugs.
According to investigators, at one point, she had over 40 to 50 proclaimed offenders at her house.
"Her house had become a stop for all the proclaimed offenders who had been absconding. They would visit her house and stay there for days. It was like a retreat for them as during their stay, they would do drugs, drink alcohol, eat chicken that Basiran made, and in return gave her a part of the wealth they had robbed," an investigator said.
"She became so close to these criminals that she started getting contracts for murders. People knew that the biggest of goons considered Basiran their mother and she could get anything done."
What helped was the fact that Basiran's house is next to a dense forest which lies on the Delhi-Haryana border. To escape police attention, Basiran reportedly got machans (raised platforms of the kind used for hunting) constructed on trees, where these proclaimed offenders slept at night.
"We used to get information that some proclaimed offenders were at Basiran's house, but whenever we went for a raid, we did not find them. Later, we realised that all of them slept on the machans, whose existence we were not aware of. In fact, these men kept an eye on our movement from there," an officer said.
Catching them young
Over time, Basiran started inducting more youngsters — mostly juveniles — into her coterie by inviting them over to her house for chicken.
"Many parents in the area started complaining that their boys were spending a lot of time at her house and falling into bad company. In many cases, boys who were toppers in their classes left studies and got into drugs. Some started working for Basiran and committed thefts and robberies," an investigator said.
One such case is that of Sunil. He was a topper in school till he got in touch with Basiran's son, Rahul, who has over 65 cases against him, and allegedly introduced Sunil to drugs.
"I started getting complaints from my son's school about him being irregular. One day my son came home with his eyes red. I understood that he has fallen into bad company. When I asked him where he was, he did not answer and ran away from home. I followed him and saw that he went inside Basiran's home, where I was not allowed entry," Sunil's father Gauri Shankar said.
"Later I got to know that he got involved in cases of theft, robbery and was jailed."
Sunil was not the only one. According to the police: "One woman came to us crying and said that her son addresses Basiran as his mother, spends most of his time at her house and does not listen to her anymore."
Despite all these complaints, the police could not do much to stop the activities because in legal terms, she only got caught in Excise Act cases, in which she got bail every time. The support of local goons also helped her cause.
The murder that changed it all
In September 2017, a decomposed body was found in the jungle next to Basiran's home. The body was beyond identification as the killers had not only burnt it, but also put salt to hasten the decomposition. It was a 'blind' case; the police was clueless about the killers.
"The body was spotted by a man who had gone to the jungle. We recovered the body but it was in a bad condition," an officer said.
A few days later, while another man was being dragged to the same jungle, an onlooker informed the police and the bid was foiled. "The man told us that Basiran's men were taking him to the jungle to kill him. He told us that they threatened to kill him, burn his body and put salt over him just like they did to Miraz. This is when we got a clue about Miraz's killers," an officer said.
Further investigation revealed that Basiran's men took Miraz to the jungle on the pretext of getting him beer. After getting him drunk, the men allegedly strangled him with a belt, and then bludgeoned him with a brick. After Miraz died, the men allegedly buried him in the jungle. They poured petrol over the body and lit it, and later put salt on the burnt body.
After the case was cracked, the police started looking for Basiran. But she fled.
Chase and arrest
While on the run, Basiran stayed in Ahmedabad, Allahabad, Agra, Mainpuri and Firozabad. "We had been tracking her movements for the past eight months, but she had a very good network of informers," an officer said.
According to the police, in Ahmedabad, Agra and Firozabad, she stayed with her relatives, while in Allahabad, she stayed with a few men who used to sell cotton candy.
"She even managed to strike a deal with them. The men gave her shelter and in return she used to cook food for them. However, before we could reach her, she escaped from there as well," an officer said.
---
Also read: Telegram app and 'girlfriends': How 8 IS suspects kept in touch, planned meetings
---
To get her back to her house, the police then spread a rumour that her house is being auctioned by the government for Rs 12 lakh. Hearing that, she could not stay away and came back to see if it was true. It is then that she was nabbed.
"We knew she would return after she hears this 'news', so we spread the rumour that her house, which we had sealed, would be auctioned for Rs 12 lakh. The moment she returned to the area, our informer gave us a tip off," the officer said.