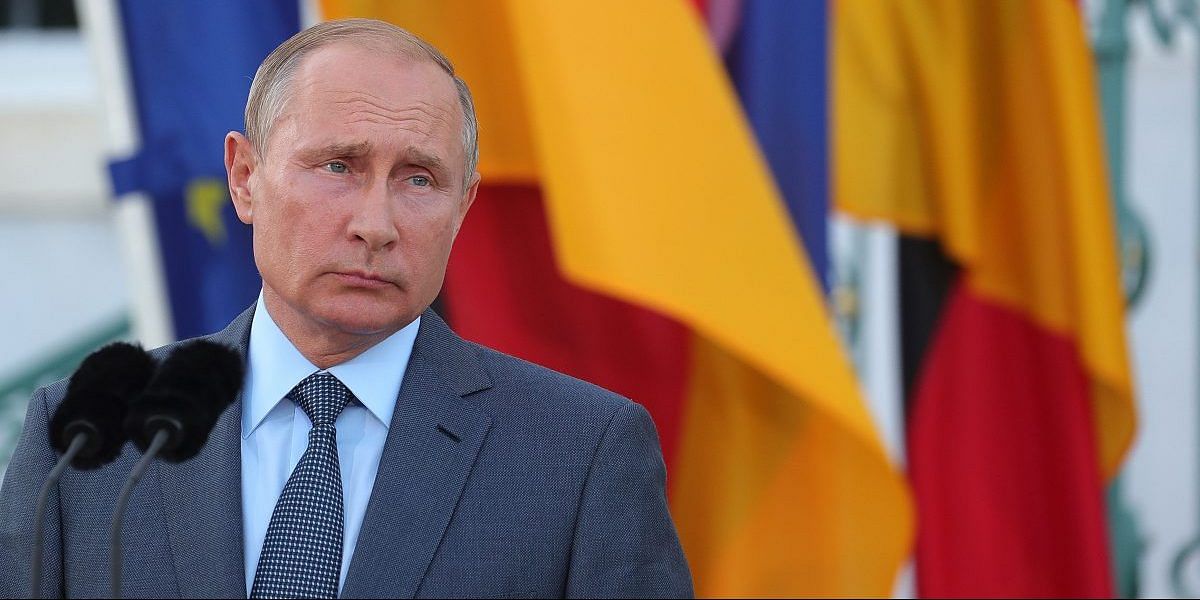 Warming hits Arctic's 'last bastion', and a 'green' Haj. 
In reformed, religious Russia, people face jail for offending the church
In a nation where the church was a relatively insignificant force until three decades ago in keeping with Communist beliefs, memes seeking to make light of religion are now landing people on the brink of prison sentences.
Russian social media users are increasingly facing criminal action for satirical posts, especially those about the Russian Orthodox Church, the BBC reports.
Russian authorities are said to be keeping a close watch on people's social media activities, including actions ranging from reposts, sharing of historical photographs, to comments and 'likes'.
Maria Motuznaya, 23, of Siberia, for example, now faces a six-year prison sentence for sharing some memes, including women dressed as nuns sharing a smoke. They face charges of hate speech and offending religious believers' feelings — both criminal offences in the country.
According to statistics released by human rights group Agora, Russia recorded 411 criminal cases against internet users in 2017 as compared to 298 the previous year.
The church has been aggressively courted by Russian President Vladimir Putin, who is serving his fourth term in office, reportedly as part of efforts to strengthen his grip on the country.
In latest TIME cover on Trump, he is 'in deep'
The Trump administration finds itself tangled in numerous controversies, and TIME magazine has picked up on the drama, with help from illustrator Tim O'Brien.
Third of a three-part series, the cover shows the Oval Office in the White House drowned in water and President Trump trying to keep his head above it, fending for his political life.
"The first cover in the series was released in February of 2017, a month into Trump's first term, and showed the President's hair upended by a strong gust of wind and papers flying off his desk," CNN reported. In April 2018, Time ran its second cover of the series, closely resembling the first, but with water submerging Trump's desk, the report added.
The magazine has been a vocal critic of the President and his policies.
The 'last bastion' of Arctic sea ice takes a 'hit from warming'
Some of the thickest sea ice in the entire Arctic that was considered the "last bastion" of year-round sea ice in face of global warming, has started to show signs of melting, CNN reported.
"Recent satellite imagery shows that some of the Arctic's oldest ice has been replaced by miles of open water for the first time on record, surprising scientists and ice monitors," the report adds.
Walt Meier, senior research scientist with the US National Snow and Ice Data Center, was quoted as saying, "This was the area that was seen as the last bastion, where we'd see these changes come last, but they've arrived."
Though the current sea ice breakup is unprecedented, the researchers stressed that "this is only a single event in a relatively small geographic area", the report added.
Less sea ice means warmer seas and air as white ice reflects sunlight, while the blue sea has a tendency to trap it.
Saudi attempts to make Haj a 'green' endeavour  
Saudi Arabia is attempting to make the annual Haj pilgrimage an environment-friendly affair, reports The Straits Times.
As 2,000,000 Haj pilgrims packed up to leave this week, thousands of cleaners were hard at work at the Mamuniya camp in Mina, separating plastic from other rubbish thrown in the colour-coded dustbins put up at the settlement. The plan includes selling the collected waste to companies for recycling and using the revenue for donations.
The largest annual pilgrimage is estimated to produce at least 42,000 tonnes of waste.
By raising awareness, Saudi Arabia plans to reduce waste volume by two thirds by 2030.
Microsoft faces US probe for alleged bribery in Hungary
US-based tech giant Microsoft Corp is being investigated by the US government for alleged bribery and corruption in Hungary, according to a report in The Wall Street Journal.
According to Reuters, the report shows how Microsoft sold software like Word and Excel to middlemen firms in Hungary, which then sold them to the Hungarian government at an almost similar price in 2013 and 2014.
Microsoft remained unavailable for comment.