The selected cartoons appeared first in other publications, either in print or online, or on social media, and are credited appropriately.
In today's featured cartoon, Sandeep Adhwaryu draws on US President Joe Biden expressing his "disappointment" about China's absence from the G20 Climate Summit in Rome. He suggests the reaction probably left China President Xi Jinping stumped since the Covid pandemic, which helped pause emissions because of the ensuing lockdowns, is believed to have originated in China.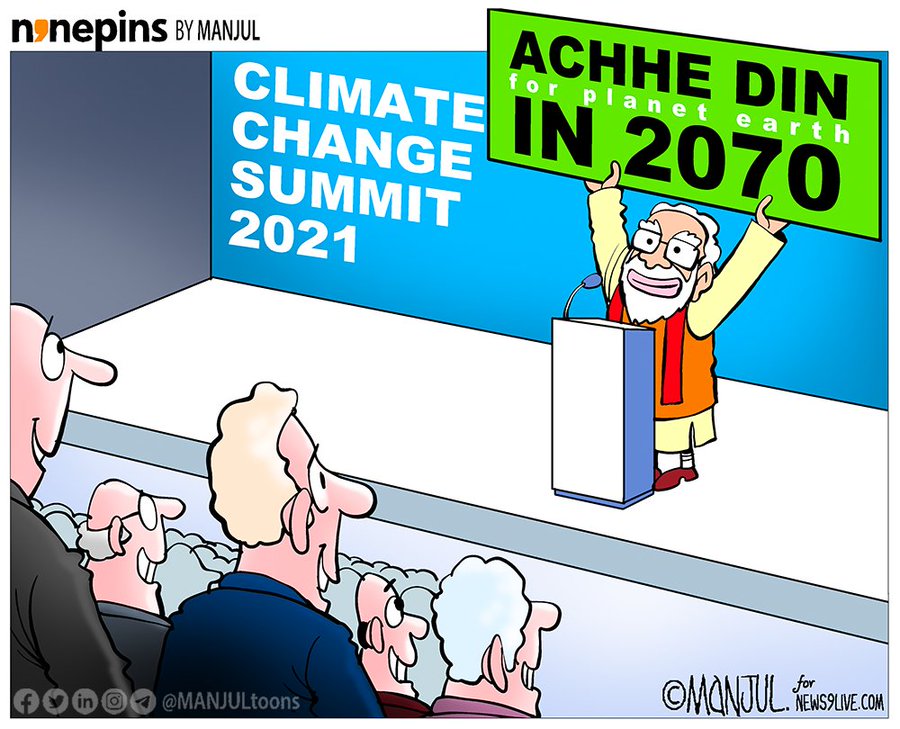 Manjul draws a parallel between Narendra Modi's promise of 'acchhe din' ahead of the 2014 Lok Sabha elections, and his speech at the COP26 summit this week, where he vowed India will achieve net-zero emissions by 2070.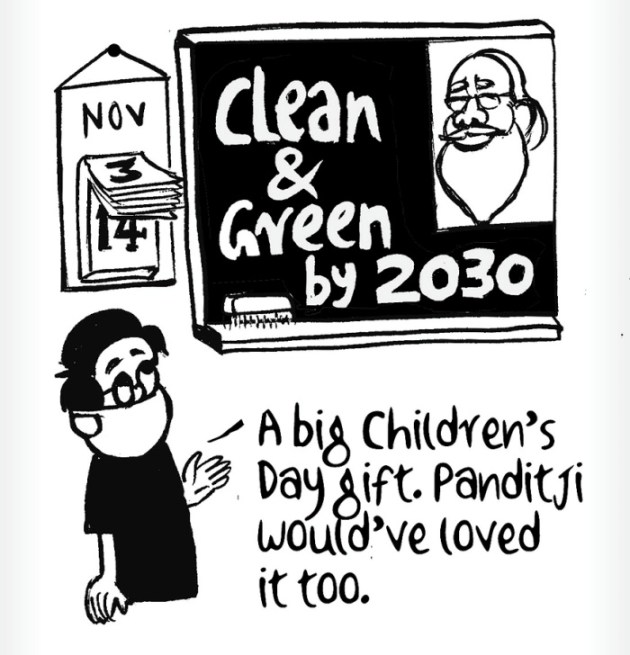 E.P. Unny on PM Narendra Modi's speech at the COP26 conference in Glasgow, which came days before Children's Day or former PM Jawaharlal Nehru's birth anniversary.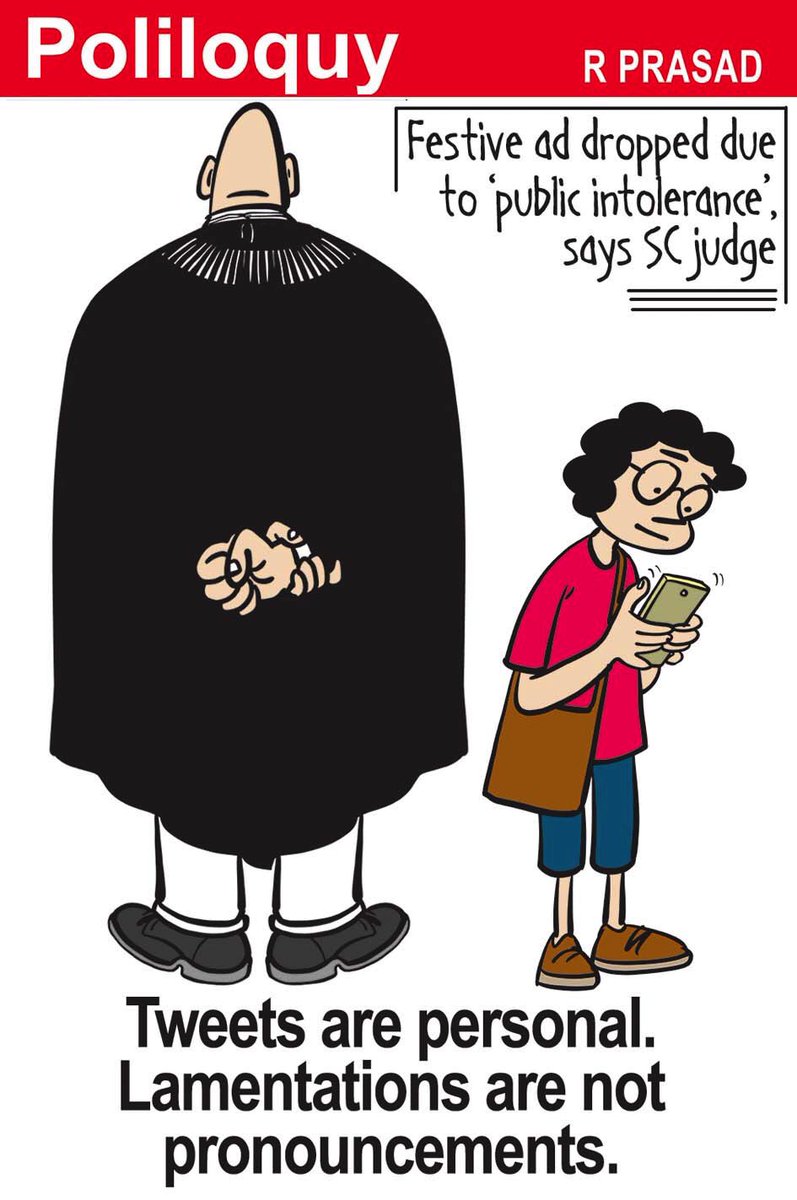 Referring to the Dabur ad showing a same-sex couple celebrating Karwa Chauth, Supreme Court judge D.Y. Chandrachud said Sunday that "public intolerance" led to the advertisement being pulled down. R. Prasad weighs in.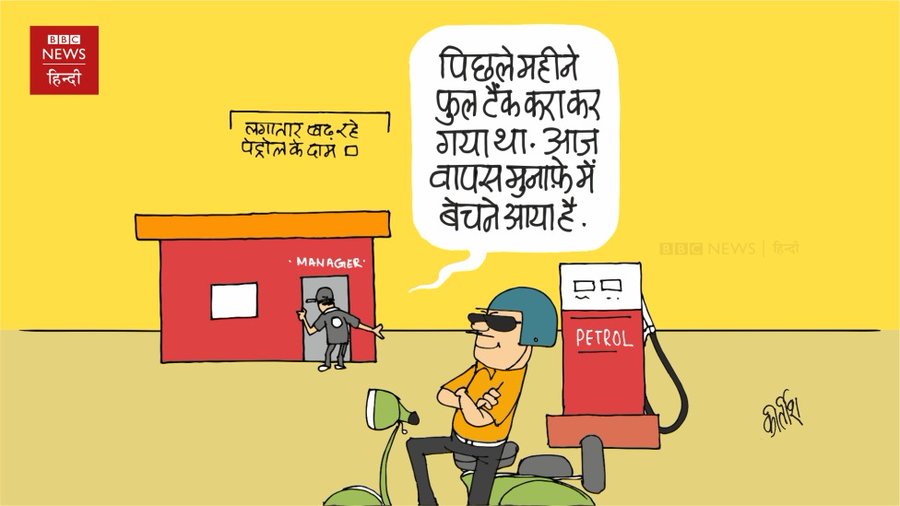 Kirtish Bhatt on the continuous rise in fuel prices. He notes that a person who got petrol last month could cash it in for a profit now as prices keep climbing.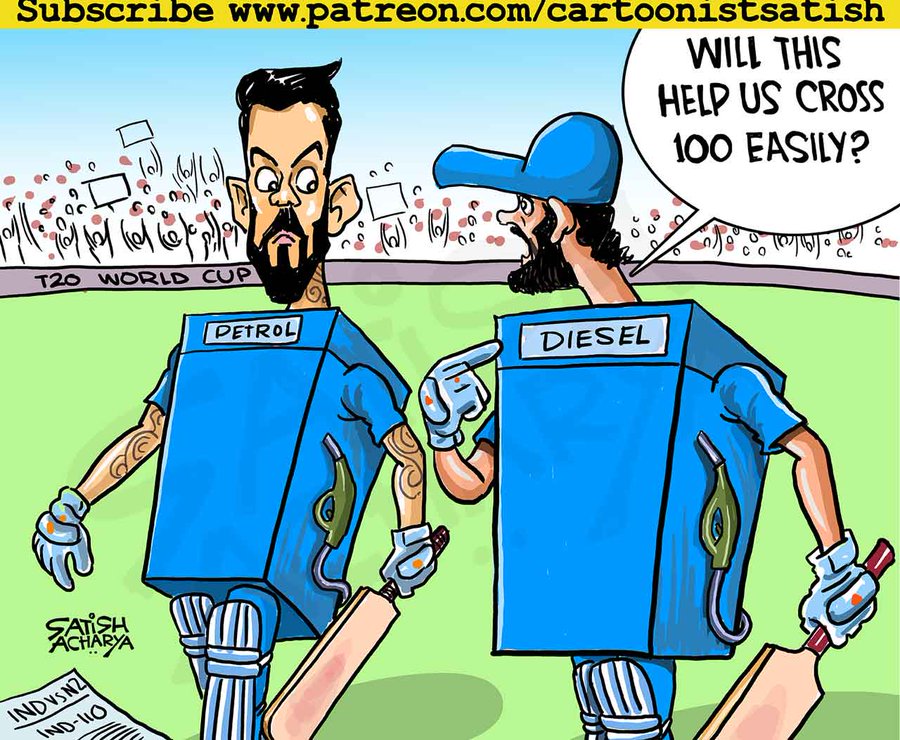 Satish Acharya uses the surge in fuel prices to suggest a potential solution to the Indian cricket team's poor form in the ongoing ICC Men's T20 World Cup.