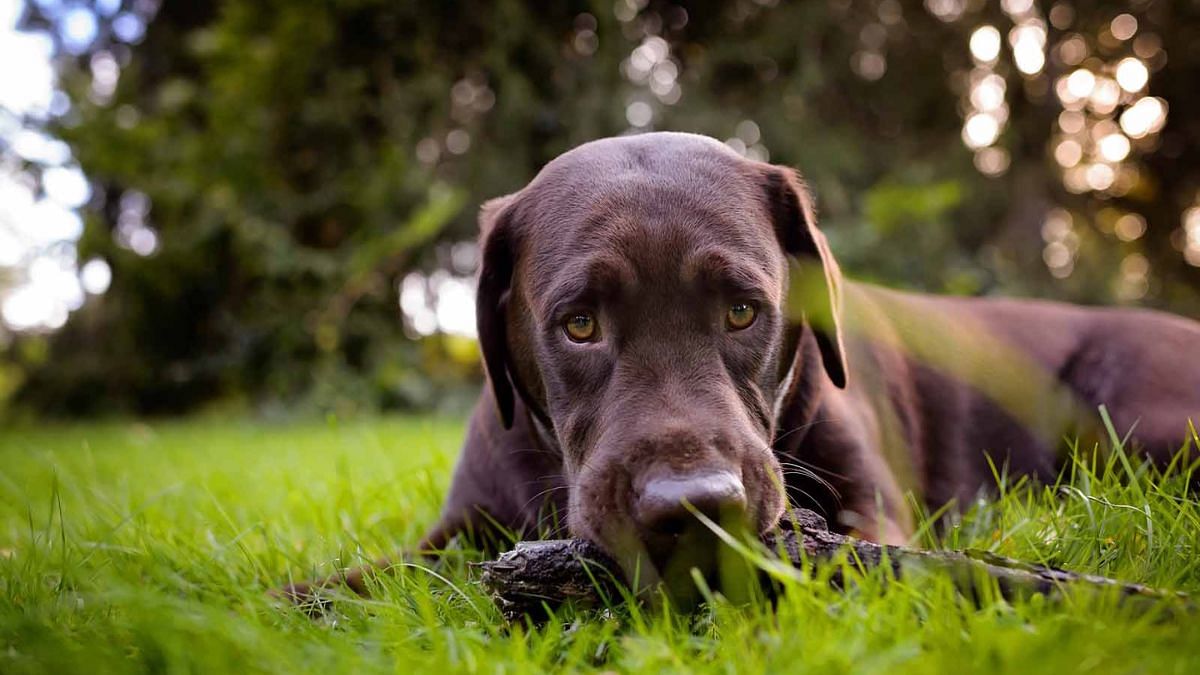 Thank you dear subscribers, we are overwhelmed with your response.
Your Turn is a unique section from ThePrint featuring points of view from its subscribers. If you are a subscriber, have a point of view, please send it to us. If not, do subscribe here: https://theprint.in/subscribe/
'Simba is unable to get up.' This was a rather unpleasant statement to wake up to early morning.  Within minutes we were on wheels heading towards the veterinary doctor. He was administered life saving injections and put on drip while I massaged his paws and back. My daughter frantically called out his name with teary eyes as we saw his breath slowdown and light leave his eyes, till he became still in my arms.  'Sorry sir, it was paralysis cum heart attack', the doctor refused to take his fee.
'You continue in Sanawar and we get a puppy home'; it was a fair deal with my daughter who wanted to leave her boarding school midway. For the next nine years Simba would become an inseparable part of our family. Labradors are very intelligent; he was complimented by his trainer for the alacrity with which he picked up commands. He soon became my closest buddy making my wife insecure at times.   
A lion in gait and manner, he disliked anyone intruding into his territory. Just like a single child, his jealousy was perceptible whenever anyone got more attention. Perpetually greedy, he would look appealingly in my son's eyes waiting to hear "Eat" when his food was laid. He would whine with excitement before an outing in the car. He possessed that sixth sense of judging moods. He would join us wagging his tail jubilantly in all celebrations; when I felt low, he comforted me by placing his head on my lap; He was as human a dog I have ever known; a true 'Canine Sapien'.
He had his share of naughtiness too. Barred from sitting on sofa, he often broke rules while others were asleep. He expressed his annoyance by chewing away anything that came his way on being left alone at home. I have a cute video of his head being caressed by a monkey he befriended when I was posted at Kupwara. While children grow up, dogs never do; with age his energy levels reduced but not his mischief.
The family sat around his mortal remains as my wife read out sacred hymns comforting the departed soul. There was a sinking feeling in our hearts when he was lowered in the grave.  We planted roses on his resting place and visited it daily till we were posted out. Mofussil town of Jhansi was a mere name on the map till it got associated with Simba.    
It has been over a year since his soul returned to its maker, but his paw prints remain etched on my heart. 'Why don't you get another one?' I am often advised. 'Do you ever get your first love again in life?' I counter question. My heart aches with emptiness when I remember his running away with my shoe or getting his leash himself before our walks. I miss our joint venture of hunting down the rats in the bungalow and his racing around the lawns after bath. At times I still feel he is around. 
'What is the hardest thing about a dog?' asked a prospective dog owner. 'The goodbye;' I muttered in a choked voice.  
– Col HP Singh
---
No one wants to be a Nupur Sharma these days. Not even someone who ostensibly supports her or mentions her in the passing, unless of course they are criticizing her. Then they are safe. Otherwise, there is a small chance to be lying headless in a gutter somewhere.
You don't even have to say anything about the Prophet or about the religion, all that matters is whether someone somewhere felt insulted about whatever you said. There are plenty of foot soldiers everywhere who will make it a priority to plot and carry out the act of execution with precision on you. Newspapers will politely call it a "murder", slice and dice facts and bring the matter to conclusion. The stone pelting mob will go back to their homes, their vengeance quenched by the blood of a few, blasphemers or otherwise. The names Kanhaiya Lal and Umesh Kolhe will be written off in history. As time goes, there will be a creeping expansion of what constitutes blasphemy, like tossing an Urdu newspaper bag in the dustbin. Across the border, they have seen it. 
Now then, how do we accommodate these occurrences in our cherished secular social fabric that according to some exalted thinkers has been protected by Muslims all along and is an immediate threat due to a rising support from Hindus for the BJP? 
Let's ban everything from everyone altogether. Then, purge and create a media blackout whenever another Udaipur or Amravati happens to protect society from angst. Perhaps, even have an annual headcount (no pun intended) quota for occurrences of Udaipurs and Amravatis. 
There you have it – a perfect inclusive Secularism protected by participation of everyone, the Majority and the Minorities, with accommodation for the "feelings" of the 1 in 7.  
You see, Hindus, like the goats around Bakra Eid seem to have a sixth sense now about what their future holds. Having lived in the gaga world of "Eeshwar Allah Tero Naam" for 75 years, the rude reality is striking home that our founding fathers didn't quite consult the Islamic scripture regarding its decree on topics like Secularism, equality, mutual respect for religions or peaceful coexistence. Meanwhile, notwithstanding any government statistic, they see the Muslim footprint growing – be it kaccha bastis encroachingon public land, minarets popping up, or the sight of a rickshhaw full of babies accompanying a burkha-clad woman or the number of burkhas on the street when there were none before.  Lots of large families, poor and ghettoed. An occasional killing of a Hindu, who dared to fall in love with a Muslim girl.
The social fabric is changing along with a clearer sense after the Nupur events that the Muslims of India are no different from their counterparts in Pakistan on the tolerance barometer.  They go by the teachings and nothing will stop them. Afterall, freedom of belief is a cornerstone of Secularism. 
The ground is shifting. Yet no one, not even the Lutyens pro-centerist  secular media dares to talk about it. Rather, they say, let us try to hang the Secularism bell on the necks of Hindus once again and get back to the good old days when Vajpayee sat in the opposition.
– Sandeep Shenoy
These pieces are being published as they have been received – they have not been edited/fact-checked by ThePrint.