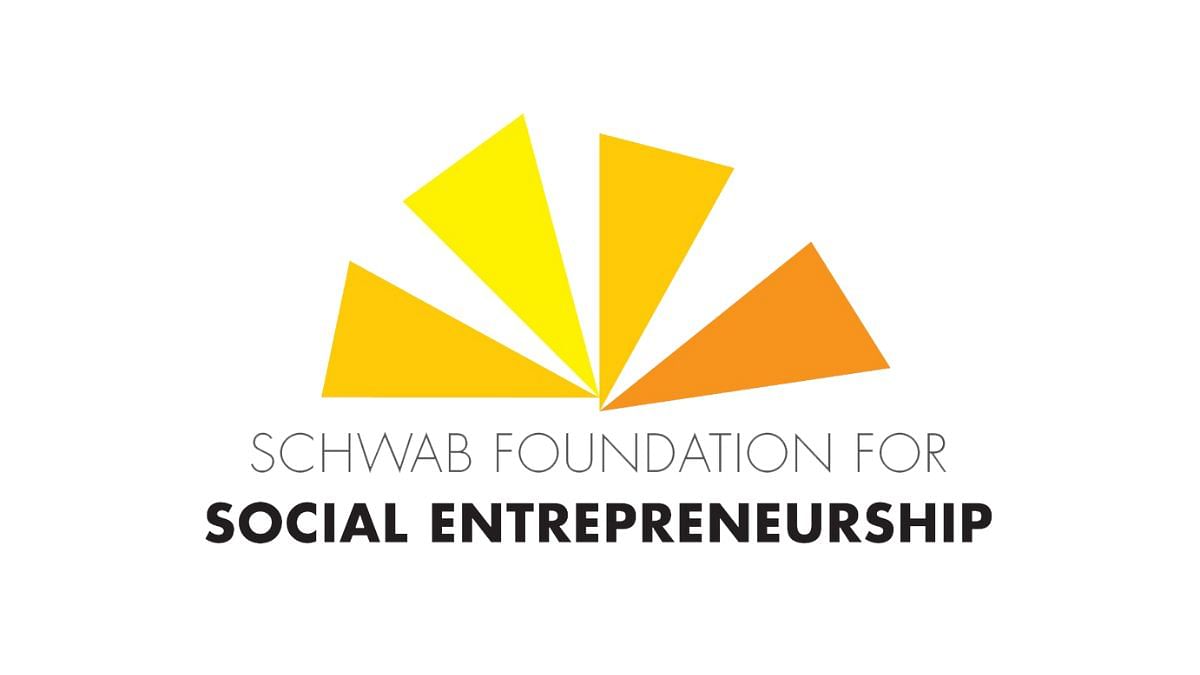 New Delhi: As a part of the World Economic Forum's annual meeting in Switzerland's Davos, the Schwab Foundation for Social Entrepreneurship — WEF's sister organisation — Wednesday awarded 16 organisations for social innovation from countries like India, Uruguay, El Salvador, Nigeria, USA, France and UAE.
The winners include 25 leaders, among them five Indians, working across fields like education, agriculture, microfinance, environmental projects and women's empowerment in the informal economy.
The five Indians who won the awards were Aniket Doegar, co-founder and CEO of Haqdarshak Empowerment Solutions; Kanika Pal, South Asia Sustainability Head at Unilever; and Punjab Education Collective's designer Khushboo Awasthi, and co-leaders Rucha Pande and Simranpreet Oberoi.
The WEF has awarded this year's leading innovators under 4 categories — Social Entrepreneurs, Corporate Social Intrapreneurs, Public Social Intrapreneurs and the newly-introduced category, Collective Social Innovation.
Outstanding social innovators
Social entrepreneurs are leaders creating systemic solutions for the world's social and environmental challenges today, from the refugee crisis and human rights violations to water infrastructure and financial inclusion. Seven organisations from Uruguay, India, Palestinian Territories, El Salvador, the USA, Nigeria and Pakistan were awarded under this category.
Aniket Doegar's Haqdarshak Empowerment Solutions Private Limited (HESPL) is a social impact organisation working on digitising welfare schemes in India to improve accessibility for low-income rural and urban communities. HESPL has digitised more than 6,000 schemes in various local Indian languages and supported more than 120,000 people in rural and urban areas for the last seven years.
Another awardee is Säbeen Haque from Pakistan — co-founder and executive director of DoctHERS — for her work in providing affordable and quality healthcare to women in the country. Launched in 2014, this innovative healthcare platform helps connect women doctors to millions of patients from marginalised communities, helping women get better access to healthcare and reintegrating women doctors into the workforce. The Pakistani social enterprise aims to reduce neonatal, maternal and medical mortality rates by 50 per cent using video consultation and other telehealth services.
Public social intrapreneurs
Two innovators from the United Arab Emirates (UAE) and West Africa's Sierra Leone were awarded this year under this category. Public Social Intrapreneurs are leaders within the public sector, governments and international organisations, who create public good through social innovation within policy, regulation, or public initiatives.
Winners include Bushra Al Mulla, director general of the Family Care Authority of Abu Dhabi, working to improve the quality of life by offering specialised services based on families' needs, and empowering children and people with disabilities. Yvonne Aki Sawyerr, Mayor of Freetown City Council in Sierra Leone, was awarded for her work in transforming the city's services, infrastructure and environment using an inclusive data-driven approach.
Corporate Social Intrapreneurs
Two innovators from France and India were awarded for their work within multinational or regional companies to address societal issues. Corporate Social Intrapreneurs are leaders who work on developing new products, initiatives, services, or business models within companies to solve challenges facing the world today. Among the winners was Benoit Bonello, director of social innovation at SUEZ Group, who was awarded for his work in leading the company's inclusive business approach to deliver a positive impact on society and the environment.
India's Kanika Pal, South Asia Sustainability Head at Unilever, won the award for her work in campaigning for healthy and sustainable communities. She founded the Solutions for Clean and Healthy Environment Foundation to influence behaviour change for a cleaner planet.
Collective social innovation
Lastly, the Schwab Foundation for Social Entrepreneurship introduced a new category this year to recognise the work of organisations coming together to address complex problems that cannot be tackled by individual actors. Under the 'Collective Social Innovation' category, organisations working together to optimally utilise resources such as knowledge, innovative solutions, human capital and more to tackle deep-seated issues across the globe are recognised for their contributions.
Five organisations from Canada, Germany, India, the United Kingdom and Brazil were awarded, including India's Punjab Education Collective — a group of four education-based organisations working on transforming the public education system in the state.
By identifying the key structural challenges, this collective co-creates solutions through programmes involving parents, teachers, school and district administrators, and NGOs, among others, to help improve the educational experience.
Punjab Education Collective's Khushboo Awasthi, Rucha Pande and Simranjeet Oberoi were awarded for impacting 2.3 million students across 19,000 government schools in the state.
The Schwab Foundation for Social Entrepreneurship consists of a community of over 450 global social entrepreneurs that has impacted the lives of almost 1 billion people in 190 countries. These entrepreneurs offer access to healthcare, education, housing, finance, digital skills and advocacy networks resulting in job creation, economic opportunity, improved health and stability.
---
Also read: Fight against poverty, climate change is not isolated. Protect the poor with energy taxes
---