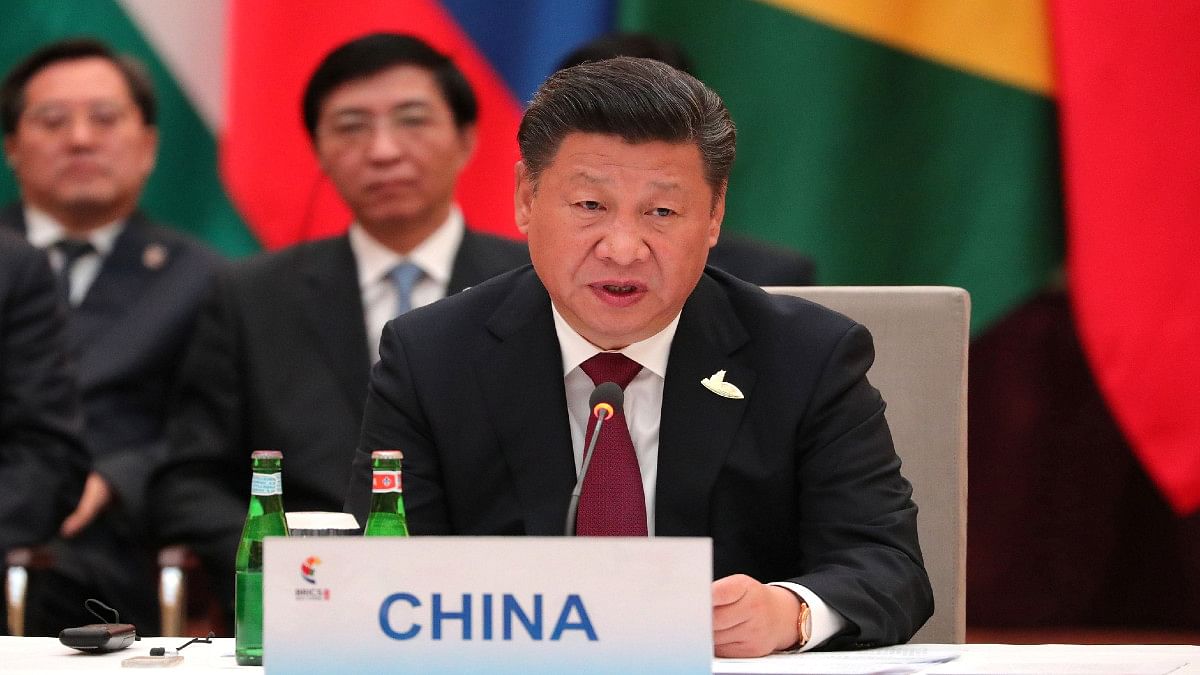 New Delhi: A new report from the Pew Research Center, a US-based think tank, indicates that unfavourable views towards China are at a "historic high" and global attitudes towards Chinese President Xi Jinping have become progressively more negative.
This comes on the eve of the Chinese Communist Party's 20th National Congress, scheduled to start on 16 October, during which Xi is expected to be re-elected for an unprecedented third term as the party's general secretary.
The report looks at global sentiments vis-à-vis China's global influence, military, human rights record, economy and more.
"Unfavourable views [of China] are at or near their historic highs in many of the advanced economies we have surveyed since 2020. And, even in some emerging economies…like the Philippines, India and Turkey," the report says.
Still, around half or more had favourable views of China in Brazil, Mexico, Argentina, Nigeria, Kenya, and South Africa when those countries were last surveyed in 2019, it adds.
Overall, the report found that human rights is the issue that concerns people most — above China's military power, economic competition with China, and China's involvement in politics in their own countries.
The analysis draws on data from nationally representative surveys conducted over the past 20 years by the Pew Research Center. Due to Covid-related challenges in conducting surveys in emerging economies like India, it focusses more on data from advanced economies.
The latest report mainly focusses on 19 countries: The US, Canada, The Netherlands, Sweden, the UK, Spain, Germany, Belgium, France, Italy, Greece, Poland, Hungary, Israel, Australia, South Korea, Japan, Malaysia, and Singapore
---
Also Read: China threat in mind, Army to order another 100 K9 Vajra howitzers from L&T, more to follow
---
Global attitudes towards Xi Jinping more negative
Much like opinions on China, global attitudes toward Xi have become increasingly negative in the past few years, the report says.
In 2014, just about a year after Xi took office, attitudes were "already quite negative" with people in most places surveyed feeling more negatively than positively about the new president, with exceptions in some countries in sub-Saharan Africa such as Uganda, as well as some countries in the Asia-Pacific region.
But views of the Chinese president and his approach to world affairs turned more negative between 2019 and 2020.
Out of the 19 countries surveyed, it was found that by 2022, majorities in all but two advanced economies — Malaysia and Singapore — had little to no confidence in Xi's approach to world affairs.
Around four-in-ten or more people in most places surveyed said they had no confidence at all in Xi, including more than half the people from Australia, France and Sweden.
---
Also Read: How Falun Gong-backed media pushed Xi coup rumours around the world. And Indians bought it
---
Views on China's influence, military, economy
The latest survey found that roughly 66 per cent of people across 19 countries feel China's power and influence on the global stage are growing stronger.
This includes seven-in-ten or more people in Australia, Italy, Israel, Greece, and the Netherlands.
With regard to China's military power, 72 per cent of people across the 19 countries surveyed described it as a "serious problem", including 37 per cent that called it a "very serious problem" for their country.
Singapore, Greece and Israel, however, stand out as places with the least concern about China's military.
With regard to economic competition from China, about 80 per cent of people from South Korea as well as as India's Quad partner countries — Japan, the US and Australia — saw it as a serious problem.
While those in advanced economies all saw economic competition from China as a serious problem in 2022, some have not always considered China's economic growth to be bad for their countries, the report says.
In 2014, roughly half or more in the UK, Greece, Germany and France considered China's economic growth to be good for their country, observes the report.
China's human rights record

The report found that in 10 of the 19 countries surveyed, around half or more described China's policies on human rights as a "very serious problem" for their country.
A small share of Australians (4 per cent) and Americans (3 per cent) explicitly mentioned the Chinese government's treatment of the Uyghur people as an example.
The report noted that in 2018, the sense that China "did not respect the personal freedoms of its people" was already high in most advanced economies, it surged after 2021, following revelations about detention camps for Uyghurs, the US declaring the situation in Xinjiang a genocide, and the calls to boycott the 2022 Winter Olympics over human rights abuses.
At the same time, a majority of those surveyed in Israel, Malaysia, Singapore, and South Korea thought it was more important to prioritise strengthening economic relations with China, even if it means not addressing human rights issues.
(Edited by Theres Sudeep)
---
Also Read: Here's how rumours of Xi Jinping's 'arrest' and 'coup' started
---