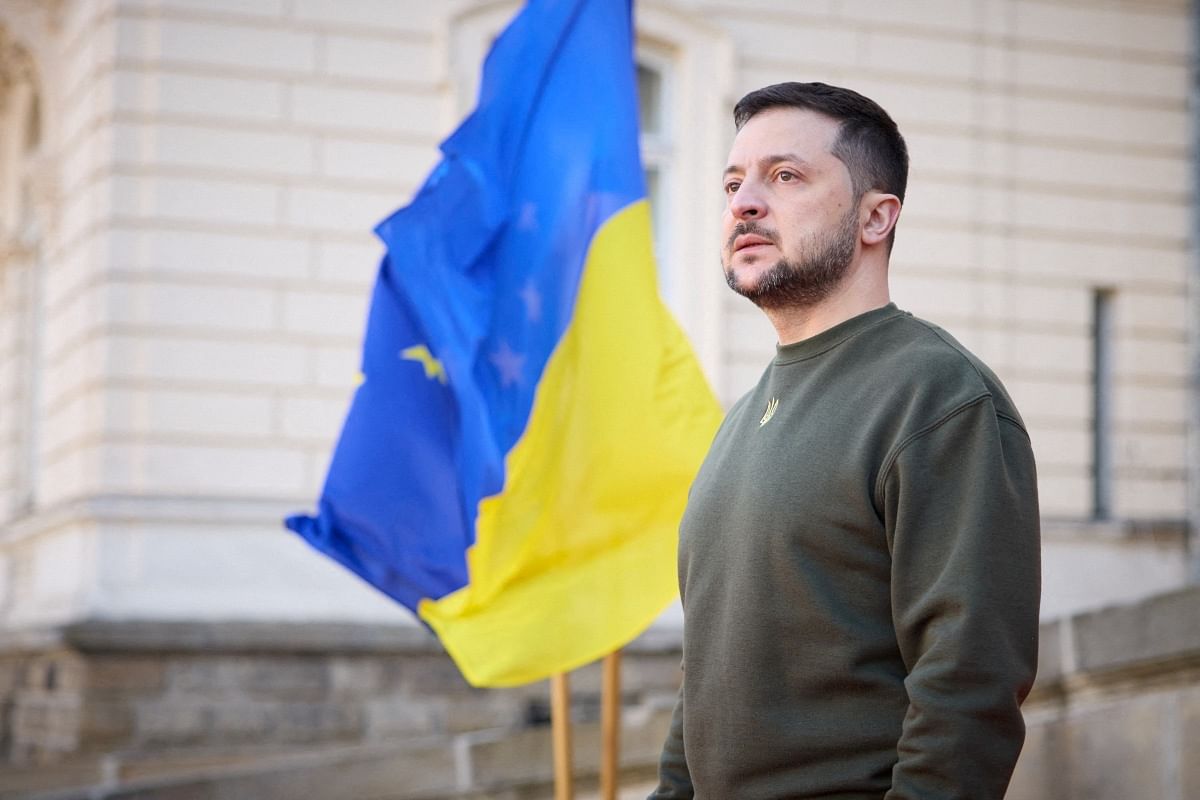 Today, as the conflict enters its second year, over $212 million worth of crypto has been donated to pro-Ukrainian war efforts, according to Elliptic, a blockchain analytics firm. This includes roughly $80 million worth of crypto going directly to the Ukrainian government.
Crypto funds have been used to support a variety of war efforts, according to Ukrainian officials and government fundraising sites. Purchases range from bulletproof vests and helmets to demining equipment and drones. Other crypto donations have been spent on support materials like medical supplies and radios.
"The people of Ukraine are grateful for the support and donations from the global crypto community as we protect our freedom." — Ukrainian government on Twitter, May 2022
The decentralized nature of crypto allows digital currencies to be traded quickly, making them a useful tool for getting money into conflict and
disaster zones
.
"An important benefit of these emerging technologies is the ability to mobilize, organize and deliver very quickly," said Brynly Llyr, Head of Blockchain and Digital Assets at the World Economic Forum. "We've seen this play out in real time in Ukraine where you saw millions of aid delivered in a day."
Chainalysis, another major blockchain analysis firm, reported that in the first month of the war, the Ukrainian government received more than $56 million in crypto donations. Most of the donations, Chainalysis found, have been made in bitcoin and ethereum.
Non-fungible tokens (NFTs), which are unique digital assets generally created in a blockchain, have also been used to support the war efforts. For example, Ukraine DAO—a decentralized autonomous organization (DAO) set up to harness "the power of Web3 tech and community to defend Ukraine," according to the online collective—auctioned off a Ukrainian flag NFT for $6.75 million.
"Although such donations pale in comparison to fiat donations, they demonstrate the philanthropy of cryptocurrency enthusiasts across the globe and Ukraine's willingness to accept a wide variety of digital assets," Chainalysis noted in a recent report.
Crypto is also being used to support Russia, albeit to a lesser degree. Chainalysis reported that roughly 100 pro-Russian groups have raised around $5.4 million worth of crypto over the past year. Meanwhile, Elliptic found that total pro-Ukrainian crypto fundraising since the war began tops pro-Russian funding by 44 to one.
In recent years, the use of cryptocurrencies has increased in economies around the world. The adoption has varied across industries ranging from gaming to banking and has been fueled by economic trends like inflation.
"You clearly see that economies with a weak national currency and a currency that might have a lot of inflation, those ones are typically the first ones to jump into crypto and see it as another good way to pay each other and to store value," Michael Gronager, the CEO of Chainalysis, said in an interview during the World Economic Forum's Annual Meeting 2023 in Davos, Switzerland.
In 2022, Ukraine ranked third in Chainalysis' Global Crypto Adoption Index; Russia ranked ninth. Both countries, which experienced significant inflation and economic distribution because of the war, saw increases in crypto transfers immediately following the invasion, Chainalysis found.
"The war has affected virtually all aspects of life in the two countries, and cryptocurrency is no exception.

"

— Geography of Cryptocurrency Report 2022, Chainalysis
Moreover, there has been widespread concern about Russian efforts to use crypto to raise funds and evade international sanctions. Elliptic reported that over 10% of pro-Russian crypto donations come from illicit sources like sanctioned entities or cybercrime activities.
Yet experts also note that the scale of sanctions evasion through crypto remains limited—and continue to urge robust monitoring of illicit crypto efforts. "Our research showed that cryptocurrency markets likely aren't liquid enough to support mass scale, systematic sanctions evasion," Chainalysis stated in a report.
Given the potential benefits and risks associated with crypto—including sanctions evasion, cybercrimes and market volatility—public and private organizations across sectors are considering new regulations.
The European Union, for example, is advancing a law known as the Markets in Crypto-Assets (MiCA), which would create a new regulatory regime to improve crypto financial tracking systems and legal compliance. The International Monetary Fund also recently released a 9-point guide on the handling of crypto assets for member countries. The guidelines are far from agreed upon, according to experts, but aim to provide an initial policy framework for governments.
In January, the World Economic Forum unveiled a DAO Toolkit that outlines how law-makers and entrepreneurs can engage with the growing DAO ecosystem. The toolkit outlines recommendations on DAO voting processes, governance procedures and legal frameworks.
"Although DAOs today manage billions of dollars' worth of assets, engage millions of contributors and operate across industries as diverse as finance and philanthropy, basic questions regarding operations, governance, law and policy are only just beginning to be addressed by policy-makers, regulators and entrepreneurs," the report notes.