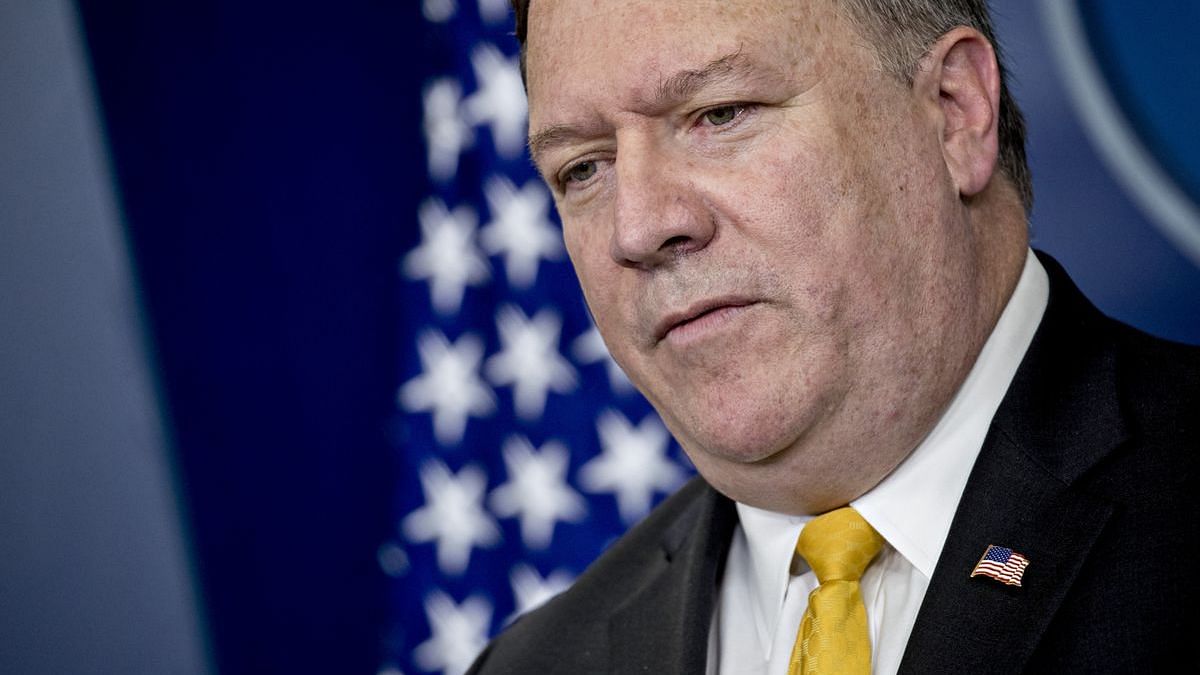 New Delhi: The novel coronavirus pandemic continues to devastate countries across the world — the latest count is above 15 million cases and more than 6.30 lakh deaths.
Rising cases in the US are not a reflection of increased testing, while people in Russia and Australia are increasingly nonchalant towards coronavirus social restrictions even as cases rise in both countries. The UK's prime minister completes a year in office, under the shadow of the pandemic. And how the pandemic has devastated Thailand's tourist islands.
ThePrint brings you the most important global stories on the coronavirus pandemic and why they matter.
Cases are rising in the US, but not testing
The rise in the number of coronavirus cases in the US is not being driven by the rise in testing, according to a grim analysis by the New York Times.
"About 21,000 cases were reported per day in early June, when the positive test rate was 4.8 percent. As testing expanded, the positive test rate should have fallen. Even if it had stayed the same, there would have been about 38,000 cases reported each day. Instead, the positive test rate has nearly doubled, and more than 66,000 cases are now reported each day," explains the report.
"The average number of tests conducted nationwide has grown by 80 percent since early June, to 780,000 per day. Daily case counts have grown by 215 percent in the same period," it says.
Pompeo wanted to shake hands, foreign diplomats refused
During a trip to Copenhagen on Wednesday, US Secretary of State Mike Pompeo encountered a series of awkward events with other foreign ministers owing to his lack of adherence to social distancing and safety norms during this pandemic, reports The Washington Post.
Pompeo, in Copenhagen "for meetings with the foreign ministers of Denmark, Greenland and the Faroe Islands", chose not to wear a mask.
"That led to an awkward diplomatic dance. When he extended a hand in greeting, Jeppe Kofod, Denmark's foreign affairs minister, kept to social distancing guidelines and refused to shake back. Undeterred, Pompeo tried again with the foreign minister of the Faroe Islands, who also declined. The third time was not quite the charm: Pompeo and the foreign minister of Greenland successfully navigated an elbow bump," remarks the report.
---
Also read: Covid-19 a perfect storm with end nowhere in sight, says top expert and Trump adviser Fauci
---
Russia races for vaccine as Covid-19 nonchalance spreads
As coronavirus pandemic continues to devastate Russia, its people are now developing a nonchalance towards the virus, reports the Financial Times.
"Ever since the mayor of Russia's capital hastily lifted coronavirus quarantine rules six weeks ago to allow President Vladimir Putin to conduct a national vote on a new constitution on July 1, Muscovites have taken that proclamation to heart," says the report.
"Bars buzzing with drinkers and packed rush hour metro trains illustrate a city taking little notice of a pandemic that is still stubbornly refusing to retreat, with Moscow recording about 600 new Covid-19 infections daily out of about 6,000 nationwide," it adds.
Now as life returns to somewhat normal and cases continue to surge, "Kremlin is now pinning its hopes on a fast-tracked coronavirus vaccine as a means to stop the virus from continuing to spread through its population and inflicting further damage on its struggling economy."
Australians refuse to self-isolate as cases are surging
On Wednesday, Australia saw 500 new infections, the largest single-day spike for the country, reports The Washington Post. Most of these cases come from the state of Victoria, the epicentre of the outbreak in the country.
"(Victoria Premier Daniel) Andrews pleaded Wednesday for people to follow isolation guidelines. Between July 7 and July 21, he said, nearly 90 percent of people who tested positive in Victoria state did not self-isolate between when their symptoms began and when they were tested. More than 50 percent of people who tested positive in that same period, he said, did not self-isolate between when they were tested for the virus and when they got their results," notes the report.
"That means people have felt unwell and just gone about their business. They have gone out shopping. They have gone to work. They have been at the height of their infectivity, and they have just continued on as usual," he said during a news conference.
---
Also read: US orders up to 600 million doses of Pfizer, BioNTech Covid vaccine
---
Boris completes a year amidst the pandemic
As UK Prime Minister Boris Johnson completes a year in office, a large part of it has been under the shadow of a pandemic. A report in The Guardian looks at some of the key moments in Johnson's past year at office.
In the first half of his year, Johnson split his Conservative party, won a large majority at the general elections, and got Brexit done. But the second half has been dominated by the fight against the novel coronavirus. The UK was one of the worst-hit countries across Europe and still has the highest death rate in the continent. Johnson himself tested positive for the virus and was hospitalised for a couple of weeks.
On 17 July, Johnson in an optimistic address, he declared a "significant return to normalcy by Christmas".
South Korea has its first recession in 17 years
Following the pandemic, the South Korean economy contracted by 3.3 per cent in the April-June quarter, marking the country's first recession in 17 years, reports the Nikkei Asian Review. In the previous quarter, the economy had contracted by 1.3 per cent.
"It is the first time that the economy shrank for two straight quarters since 2003, and the quarterly drop is the steepest since 1998. Exports fell 16.6% — the steepest slide since 1963 — and imports dropped 7.4%. Private consumption increased 1.4% on higher expenditure on durable goods such as cars and home appliances," mentions the report.
But economists expect the economy to rebound in the third quarter after they expect the exports to have already bottomed out.
---
Also read: Xi says China is on the 'correct side of history' even as countries move away from Beijing
---
Pandemic devastates Thailand's tourist islands
Revenues from tourist islands are a large part of Thailand's foreign earnings, but the pandemic has completely devastated them, reports The Guardian. Last year, about 40 million tourists visited Thailand for its splendid beaches, but this year the country is not likely to see even a quarter of that number.
While the country has survived crises in the past — the tsunami as well as the bird flu and SARS outbreak — the report, quotes Tanes Petsuwan, deputy governor for marketing communication at the Tourism Authority of Thailand, as saying, "During previous crises, revenue dropped by around a fifth, he said. This year, the coronavirus pandemic is expected to cause a 80% fall in revenues. It's a huge impact."
"To make matters worse, Thailand's economy has become even more reliant on tourism, accounting for almost 20% of GDP, according to Tanes. About 4.4 million people are employed across the industry – in transport, travel agencies, restaurants and hotels," the report adds.
How a potential treatment of coronavirus turned up in a deep freezer
In a bizarre sequence of events, Dutch scientist Berend Bosch and his team put Covid antibody-producing cells in a deep freezer in 2012, because they were of "no immediate use" to them. Eight years later, those cells have been brought out from the deep freeze and are being used to find a potential treatment for Covid-19. A long read in The New Yorker recounts the story of Bosch and his fellow researchers and their tryst with coronaviruses.
What else we are reading:
Amid rising coronavirus deaths, Trump paints a rosy picture of America's present and future: The Washington Post
Three Ways of Looking at Children and the Coronavirus: The New Yorker
The Literature of the Pandemic Is Already Here: The Atlantic
---
Also read: 8 lakh Indians in Kuwait could lose jobs, WHO inquiry in China & other Covid news
---