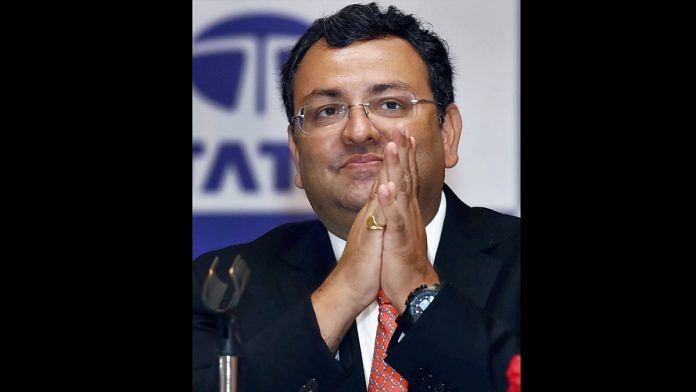 Text Size:
Vivek Katju | Former MEA secretary
The Times of India 
Vivek Katju by saying that India today sees the "absence of true dialogue", adding that people are consumed by the correctness of their own thinking and hence do not engage with anyone on the opposite ideological spectrum. He cites the example of a letter written by 106 civil servants, called the "Constitutional Conduct Group",  who had asked the Modi government to repeal the Citizenship Amendment Act and abandon the National Population Register and National Register of Citizens. In the letter, the officers note that Indians are "bewildered" and fearful "more so when the government has not entered into any dialogue on this issue". Katju though lays the responsibility on them, asking if any of them reached out to senior civil servants themselves or foreign or home secretaries to ascertain facts and for a quiet exchange of views. 
"Politicians will play the political game. But does that preclude the maintenance of a constant and below-the-radar dialogue on matters of vital concern to the nation, particularly if they are controversial?" he asks. He recalls what Defence Minister Rajnath Singh said on Jawaharlal Nehru's birth anniversary in 2015, that while he did not agree with many of Nehru's policies he could never doubt his intentions. Using this example he says, India's political class needs to imbibe the distinction between niyat (intention) and niti (policy). "The constitutional validity of CAA will be tested in the Supreme Court. But that should not impede direct discussions among academics on the issue of validity of religion becoming a basis for grant of Indian citizenship even for persecuted minorities of some theocratic states," Katju concludes.
Ruchir Joshi | Writer, filmmaker and columnist
The Hindu
Ruchir Joshi uses a card game to explain two different ways of winning and says, "in either of the methods, your greed, gullibility and distractibility are used to cheat you". In India and elsewhere, there are similar gambling games… all working on the same principle. "However, if you spot the cheating mechanism and point that out, or if you grab the man's hand and demand to see the cards, the friendly patter will cease," he writes.  Joshi adds that you will be told to leave quietly or face serious bodily harm. "You can write off your losses and walk away from a con man on the street but how do you walk away from your own country?" he writes. 
For the last five years, Indians have been subject to this card game but are now calling its bluff, he writes. "Our grievously assaulted Republic is now at a moment of reckoning," he states.  
He adds that from analysing the "BJP-RSS government, it is clear that regime has never had anything that could be mistaken for governance or plans for genuine progress." He concludes by explaining how people are challenging the current government. "This regime has leeched on to all that is worst in our society… and put itself in a position where it thinks of itself as unassailable, immovable. But this kind of a spread has a limit and sets off a resistance," he writes. 
Aashish Chandorkar | Public policy analyst
Hindustan Times
Chandorkar explains why the organisational restructuring of the Indian Railways was necessary. He starts by stating how the eight key departments — accounts, civil, electrical, mechanical, personnel, signal and telecom, stores and traffic — had their own hierarchies and worked in silos. This led to cross-functional or transformational projects getting caught in conflict and causing delay, he writes. The new changes of merging the eight key departments have resulted in the formation of Indian Railways Management Service, which will make IRMS officers "railway specialists rather than accounting or traffic specialists". These officers will be given cross-functional experiences, Chandorkar writes, adding that the government hopes that these new changes will result in quick decision making, faster implementation of projects and cost savings. 
Swatanter Kumar | Former judge, Supreme Court of India
Economic Times
Kumar writes how "frequent amendments in the law governing company jurisprudence" can adversely affect a company's management and overall economic development – he refers to last month's NCLAT verdict that reinstated Cyrus Mistry as Tata Sons executive chairman.
The verdict went "beyond the scope of the pleadings", writes Kumar, arguing that "the termination of a director per se would not be a valid ground for determining oppression and mismanagement in the affairs of a company". 
Also, Mistry's appointed tenure ended on 31 March 2017 that meant the court directed his reinstatement with respect to a period already expired. This was beyond the powers of NCLAT, reiterates Kumar.
Additionally, Tata Sons' conversion from a public to private company under Companies (Amendment) Act, 2000 "appears to have been completely ignored by NCLAT in its deliberation". This can have "serious prejudice for the day-to-day running of business by Tata Sons", adds Kumar.
"Certainty in law and freedom of commercial management" are key features of regulating business and judgements should apply the "doctrine of balance", he concludes.
Jagannathan | Editorial director, 'Swarajya' magazine
Mint
In his piece, Jagannathan criticises auctions in which the government allots scarce natural resources to private players. The government's recent decision to "remove end-use restrictions on bidders for coal-mining leases" was right but should have happened in 2015,  he writes. 
Policies tend to "artificially restrict either supply or demand, or both, often resulting in unrealistic or unworkable prices", explains Jagannathan. Spectrum and land pricing are prime examples of "policy flip-flops" that make sectors reliant on "corruption and cronyism", he adds. For example, spectrum auction processes have led to "artificial crimp in the amount of spectrum made available for 3G bids". Similarly in the real estate sector, land prices have been "kept" high due to "private rent-seeking by bureaucrats and politicians", he explains. Periodic reviews on how scarce resources should be allotted can help counter this, he writes.
Arbitrary prices are also due to the government's lack of clarity on policy objectives, he observes. Jagannathan suggests technology  be considered in policies as it is a cost-reducing factor. Also, "the size of the gap between policy objectives and actual achievements" should be assessed. 
Saugata Bhattacharya | Senior vice-president, Business and Economic Research, Axis Bank
Financial Express
Bhattacharya looks at the "likely contours of FY20" in order to paint a likely scenario of FY20 Budget RE numbers.
If GDP growth is projected at 9.4 per cent, with an additional buoyancy of 2.5 per cent in "taxes and modest growth in expenditure", the FY21 fiscal deficit can be brought down to 3.6 per cent, without further raising "off-balance-sheet financing from the National Small Savings Fund (NSSF)", he explains. 
He mentions revenue and expenditure changes that could help fiscal deficit slip by around Rs 80,000 crore. If the fiscal deficit of 3.3 per cent is to be breached, "an escape clause allowing slippage in case of structural reforms with unanticipated fiscal consequences might be invoked", he writes. Net slippage in tax and non-tax revenues will likely be in line with the "FRBM leeway" while the revenue side will potentially miss BE targets. 
Expenditures will have to be moderated by about Rs 2 lakh crore to get a more "realistic 0.4-0.5 per cent slippage", he adds.
The most likely "modus operandi for spending cuts" will be a transfer of some expenditures to NSSF, he observes, and the NSSF can in turn be used for "disbursing funds … to other revenue and capital expenditure heads".
Subscribe to our channels on YouTube & Telegram
Why news media is in crisis & How you can fix it
India needs free, fair, non-hyphenated and questioning journalism even more as it faces multiple crises.
But the news media is in a crisis of its own. There have been brutal layoffs and pay-cuts. The best of journalism is shrinking, yielding to crude prime-time spectacle.
ThePrint has the finest young reporters, columnists and editors working for it. Sustaining journalism of this quality needs smart and thinking people like you to pay for it. Whether you live in India or overseas, you can do it here.