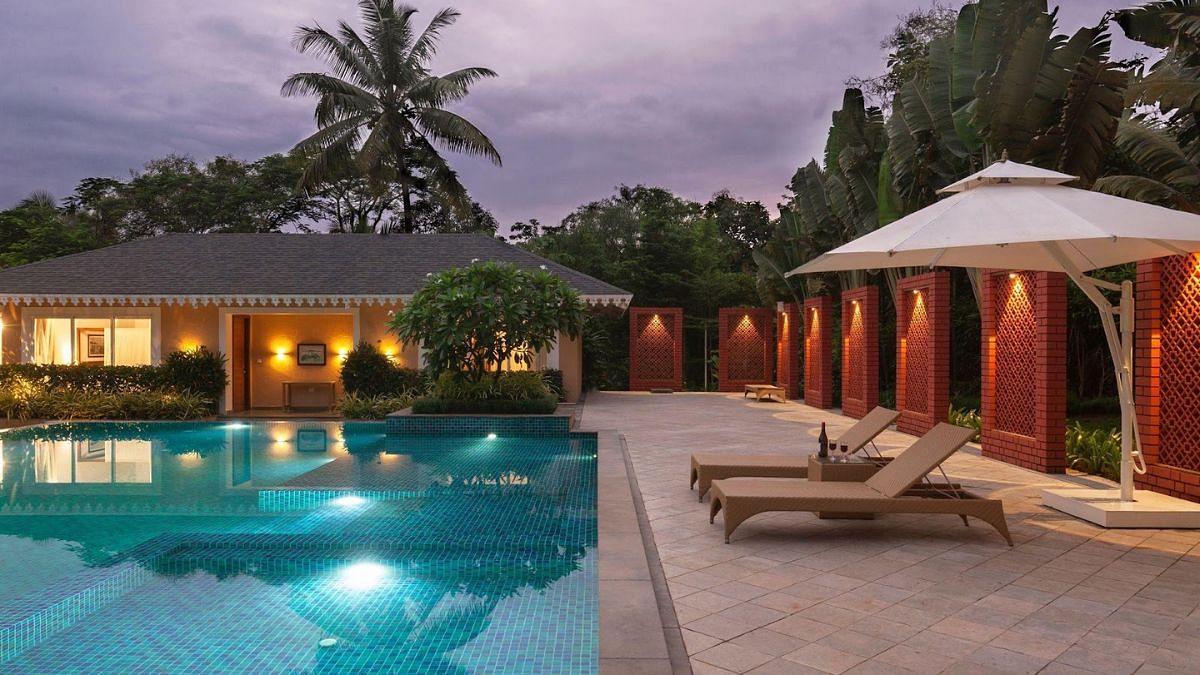 If you're looking for an amazing getaway, look no further than Alibaug. This beautiful town is located on the Konkan Coast of India and is home to some of the most stunning beaches in the country. People go to the coastal town of Alibaug to enjoy its serene beauty and make the most of the posh villas in Alibaug. Its beautiful beaches and peaceful villages are the attractions for visitors.
Other places of interest with historical backgrounds attract people from around the globe. People also enjoy this popular getaway and relax and rejuvenate themselves in the extravagant properties in Alibaug. The section below will discuss five things you can't miss in Alibaug!
Let's take a look at these activities.
Book mesmerizing villas at Alibaug
The first activity on our list is to book one of the mesmerizing villas at Alibaug. The place has much to offer regarding accommodation, and you will be spoilt for choice. There are plenty of 5-star hotels, but if you are looking for something more authentic and local, we recommend booking a villa. You can find some amazing villas with their own private pools, gardens, and even staff to take care of you during your stay.
Visit the Murud-Janjira Fort
The next activity on our list is to visit the Murud-Janjira fort. This fort is located on an island and can only be reached by boat. The fort was built in the 15th century and is an excellent example of Muslim architecture. The fort has many interesting features, including its Rajput style gateway and three stories. The fort also has a mosque, one of the largest in India.
Explore the Jewish legacy of D Samson's Soda Shop
Alibaug is home to one of India's most unique heritage sites, D Samson's Soda Shop. This Jewish-run shop has been serving up traditional drinks and snacks for over a century. It is a must-visit for anyone interested in the history of the community in India. With the help of a knowledgeable guide, you can learn all about the interesting history of this beloved Alibaug institution.
Visit Alibaug beach for water sports
If you love spending time in the water and trying new things, Alibaug beach is the perfect place for you! There are plenty of water sports to keep you entertained, from jet skiing and banana boat rides to parasailing and flyboarding. And if you want to stay dry, you can always swim in the azure waters or build sandcastles on the golden shores.
Go for a stroll through the Native Biodiversity Garden
The Native Biodiversity Garden in Alibaug is a great place to stroll and learn about the various plant and animal species in this region. Also, you can get some great views of the surrounding hills and forests from here.
The bottom line
Alibaug is a great place to relax, rejuvenate, and enjoy quality time with loved ones. With its many beaches, fortresses, temples, and more, this beautiful coastal town has plenty to see and do. The best part is that the villas in Alibaug are very luxurious and offer stunning sea views. So pack your bags and head down to Alibaug for a vacation you'll never forget!
(ThePrint ValueAd Initiative content is a paid-for, sponsored article. Journalists of ThePrint are not involved in reporting or writing it.)