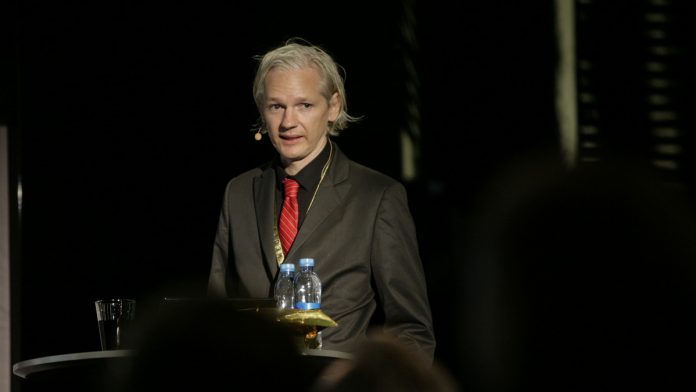 Text Size:
New Delhi: When Julian Assange was dragged out of the Ecuadorean Embassy in London by British police Thursday afternoon, he looked a pale shadow of the man who had walked into the building seven years ago.
"Resist!" he shouted, white beard and frail body, in contrast to the fierceness of his stance.
Since 2012, Assange has been confined to the corridors of Flat 3b, 3 Hans Crescent in Knightsbridge, London, with the understanding that the moment he stepped foot on British soil, he could be arrested by police.
On Thursday, Ecuador rescinded the asylum granted to Assange more than six years ago, inviting the Metropolitan police inside its embassy walls in London.
Assange, the WikiLeaks founder of Australian descent, has been on the run from both US and UK authorities for various breaches of the law, but this specific arrest was pertaining to a warrant issued by the Westminster Magistrates' Court in 2012, for Assange's failure to surrender before the court.
Now, without asylum, Assange faces the prospect of extradition to the United States, where a November court order accidentally revealed that the US Justice Department may soon press criminal charges against him for publishing classified documents during the 2016 presidential elections.
You guys should read EDVA court filings more, cheaper than a Journal subscription pic.twitter.com/YULeeQphmd

— Seamus Hughes (@SeamusHughes) November 16, 2018
The 47-year-old computer programmer and anti-secrecy advocate has been on the radar of US federal authorities since 2010 when WikiLeaks burst into political relevance by publishing secret videos and documents about America's controversial military involvement in Iraq and Afghanistan.
From being hailed a hero of transparency to seeking asylum with Ecuador two years later, this is how Assange went from publishing to prison.
---
Also read: Julian Assange arrested in London after Ecuador withdraws diplomatic asylum
---
The Iraq tapes
Julian Assange shot to fame after the WikiLeaks expose on Iraq and Afghanistan.
US army investigators traced the leaked 2010 tapes and call logs to Private Bradley Manning (now Chelsea Manning), resulting in her court-martial and 35-year prison sentence in 2013. That sentence was subsequently commuted by then US President Barack Obama in 2017 and she was released in May that year.
In March this year, Manning was arrested again for refusing to testify before a federal grand jury with the regard to the WikiLeaks' 2010 expose.
Sexual assault in Sweden
In 2010, just after the leaked videos on the war in Iraq and Afghanistan, Assange was accused of rape and molestation by two women in Sweden.
Swedish authorities issued an extradition request and an international arrest warrant against Assange in November 2010 but the WikiLeaks founder, fearing that Sweden would hand him over to the US, resisted the extradition request.
Assange surrendered before the British police in December 2010 but was released from Wandsworth Prison on $3,15,000 bail nine days later, emerging to an "explosion of photographers" flashbulbs and spotlights under the grand arch of the Royal Courts of Justice, The New York Times reported.
"His imprisonment," Ravi Somaiya wrote in the same NYT article, "appeared to have enhanced his status as a countercultural icon among supporters of his Web site".
Asylum in Ecuador, London
Assange's asylum is peculiar because he remained within the national boundary of the country lawfully persecuting him but never set foot on British soil.
Despite pressure from Britain and the US, Ecuador granted Assange political asylum in August 2012 and gave him refuge in the embassy in London.
Four years later in January 2016, a United Nations rights panel advised that the WikiLeaks founder "should be allowed to walk free and be compensated for his deprivation of liberty," BBC reported.
Britain and Sweden however, ignored the ruling, and Assange's embassy asylum continued.
2016 US Presidential elections
During the pivotal 2016 US presidential elections, WikiLeaks released thousands of emails exchanged between members of the Democratic National Committee, severely denting Hillary Clinton's campaign.
The U.S. Intelligence Community (USIC) and the Democratic Party were confident that WikiLeaks' source was the Russian government, whom they accused of hacking into Clinton's servers in order to rig the polls in favour of Donald Trump.
Assange and Trump were also found to have exchanged several messages during the 2016 election, and Trump praised WikiLeaks at least five times during his campaign.
Assange consistently denied any involvement or cooperation with the Russians. His reputation as a harbinger of truth, however, took a significant hit among his supporters.
Change of power in Ecuador
The following year, in 2017, Leftist Ecuadorian President Rafael Correa was succeeded by Lenín Moreno, a more centrist politician, who, while agreeing to let Assange remain in the embassy, had a significantly harsher line on "the hacker".
Meanwhile, in May 2017, the sexual assault charges were dropped against Assange by Swedish prosecutors, despite chief prosecutor Marianne Ny concluding that "probable cause for this crime still exists".
Ny further commented that the charges were dropped because, as The Guardian quoted her as saying, that "at this point, all possibilities to conduct the investigation are exhausted".
"In order to proceed with the case, Julian Assange would have to be formally notified of the criminal suspicions against him," Ny said. "We cannot expect to receive assistance from Ecuador regarding this. Therefore the investigation is discontinued."
Assange, however, still faced arrest in Britain for flouting bail procedure and failing to appear in court.
Citizenship and the last-straw
By 2018, Ecuador had granted Assange citizenship and had also asked Britain to grant him diplomatic immunity so he could leave the embassy.
Britain refused.
Ecuador's president Lenín Moreno Thursday said it finally withdrew Assange's asylum after "his repeated violations to international conventions".
According to an article in The New York Times, "The Ecuadorean government said in March last year that it had cut off Assange's internet access, saying that he had violated an agreement to stop commenting on, or trying to influence, the politics of other countries."
"The government also imposed other restrictions on him, limiting his visitors and requiring him to clean his bathroom and look after his cat," the article reads.
Get the PrintEssential to make sense of the day's key developments