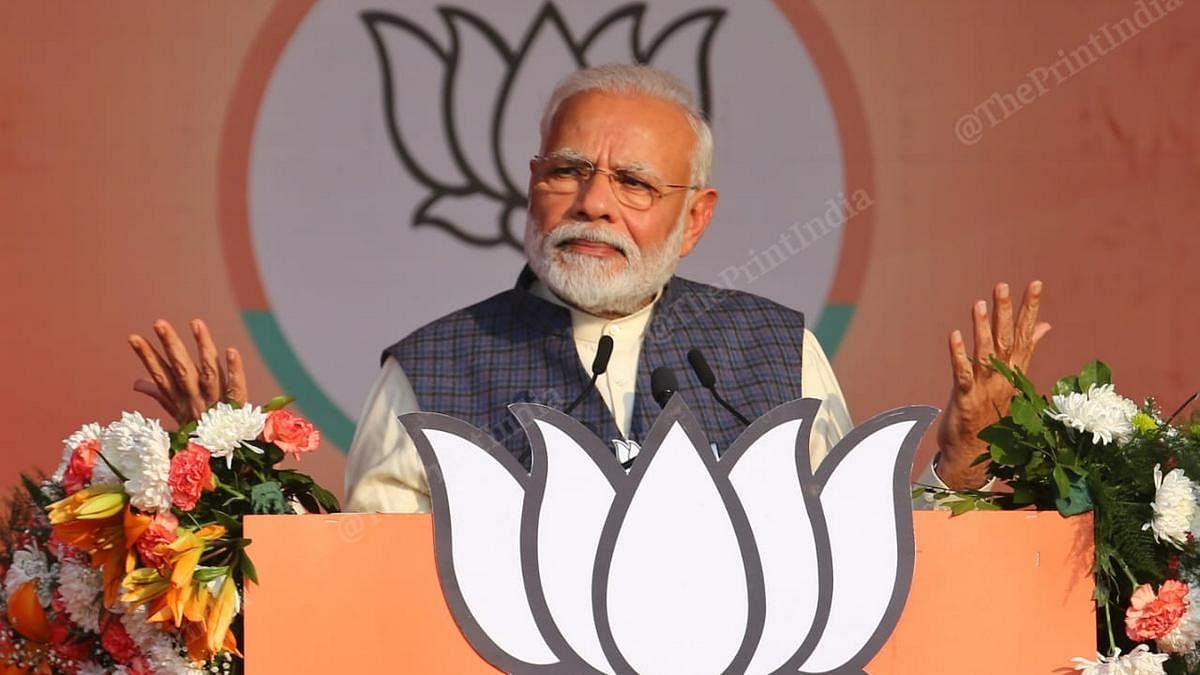 New Delhi: Prime Minister Narendra Modi will lose over 2 lakh Chinese followers on Weibo, aka China's Twitter equivalent, in light of his government's decision to ban 59 Chinese apps in India Monday.
Weibo is one of the Chinese apps that have now been banned in India. Others include the viral video platform TikTok and CamScanner, which allowed users to make instant soft copies of documents.
Modi, who joined Weibo in 2015, has over 2 lakh followers on the platform. 
The ban comes amid weeks of tensions between India and China along the western sector of the Line of Actual Control (LAC) in Ladakh. In its order banning the apps, the Modi government cited threats to national security, public order and data theft concerns.
---
Also read: Shut up and put up — What Chinese companies in India should do as Galwan crisis continues
---
'Too much'
After the ban was announced, several Weibo users posted angry comments on Modi's last post on the platform — a Happy Lunar Year wish posted in January. The comments follow several similar jibes made on the post in recent days over bilateral tensions along the Ladakh border. 
The comments on Modi's last Weibo post are in Mandarin and ThePrint sought the help of an Indian researcher fluent in the language to translate them into English.
One Weibo user posted the list of the 59 banned apps and said, "India today claimed to ban 59 Chinese apps… too much, and Prime Minister Modi is also using Weibo."
Another user said, "It turns out that Modi has Weibo, did I hear you talk?" The user also deployed a common slang term for 'trash' or 'garbage'.
Other comments included, "Little brother, who gave you the right/authority to fire in this situation", and "I believe you are evil."
Another comment said, "India needs an internal revolution. It is now all empty talk. Now we understand the greatness of Chairman Mao and others. If China hadn't gotten rid of all the ghosts from its past it would have been second to India now."
'Hello China'
Weibo has 43 crore monthly active users.
When Modi joined Weibo five years ago, his account on the social media portal was promoted by the PMO India handle on Twitter and the PM India website.
"Hello China! Looking forward to interacting with Chinese friends through Weibo," the PM India website said at the time.
Since then, Modi's Weibo account has gathered approximately 244,446 or over 2.4 lakh followers. For comparison, PM Modi has 5.91 crore followers on Twitter and 4.34 crore on Instagram. As of last year, Modi was the most followed leader on Instagram.
---
Also read: How BJP has owned the national security issue and why China won't change that
---