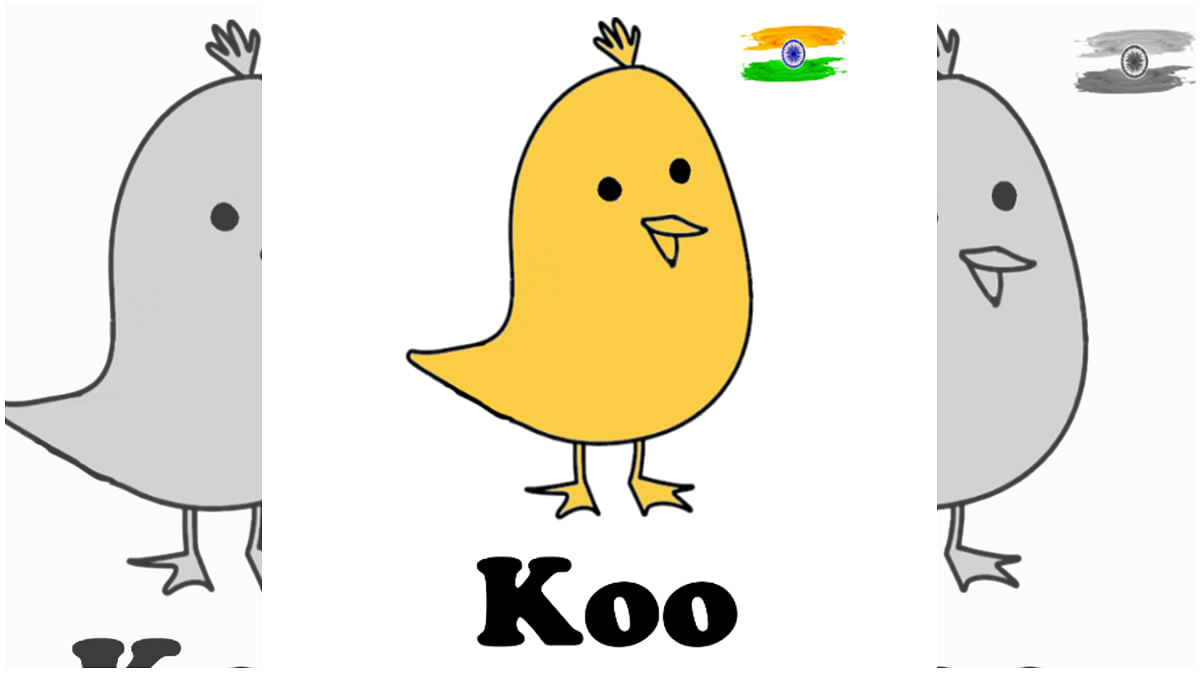 New Delhi: A French hacker has claimed that data of Railway Minister Piyush Goyal, Niti Aayog and Republic TV on Koo — the new, homegrown social media app that has grabbed headlines in India — could be at risk of being leaked.
Hacker Elliot Alderson posted screenshots on Twitter as proof that Koo is "leaking" personal data of its users, including "email, dob [date of birth], name, marital status, gender".
You asked so I did it. I spent 30 min on this new Koo app. The app is leaking of the personal data of his users: email, dob, name, marital status, gender, … https://t.co/87Et18MrOg pic.twitter.com/qzrXeFBW0L

— Elliot Alderson (@fs0c131y) February 10, 2021
The tweet posted early on 11 February has been shared over 3,000 times since.
However, Koo's founders Mayank Bidawatka and Aprameya Radhakrishna have denied the claims.
While Bidawatka told ThePrint it was an "invalid claim" and that "no such thing can be done … they can try it", Radhakrishna posted on Twitter saying users "voluntarily" chose to show the data to everyone.
Some news about data leaking being spoken about unnecessarily. Please read this:

The data visible is something that the user has voluntarily shown on their profile of Koo. It cannot be termed a data leak. If you visit a user profile you can see it anyway

— Aprameya R (@aprameya) February 11, 2021
Radhakrishna further clarified that the company has now blocked public access to emails of users.
95% of koo users login through their mobile phone number
Language communities of India do not use email to login and hence was not the priority of the company.
Email login was introduced recently
Now that concerns have been raised it has already been blocked from view

— Aprameya R (@aprameya) February 11, 2021
However, Anderson, in response to Radhakrishna's tweet on user's choosing to show certain personal details, said it was a "lie".
@aprameya the screenshots of the 1st tweet has been done on this profile. Where do you see her dob? Her gender? Her marital status? pic.twitter.com/RCkTfJU1Vw

— Elliot Alderson (@fs0c131y) February 11, 2021
The app by the Bengaluru-based company has suddenly become popular as an Indian alternative to Twitter as the US company faces off with the Indian government over the blocking of certain accounts.
Twitter is in hot water after it chose to reverse the suspension of some accounts as ordered by the Indian government. The government even issued a notice to Twitter, warning it of penal action if it didn't comply.
Among these accounts are those that used a hashtag accusing the Modi government of planning farmers genocide, and had tweeted on the farmer protests. The government said some of these accounts had links to Pakistan and Sikh extremist groups.
---
Also read: Not Piyush Goyal or IT ministry — Republic TV is first handle on Koo app's must-follow list
---
Govt uses Koo
Several government statements were issued on Koo Wednesday as a way of hitting back at Twitter. The information technology (IT) ministry issued an interim response to Twitter's public blog about how the firm had dealt with blocking orders from the government.
Later in the day, the Press Information Bureau account shared the IT ministry's statement after the ministry secretary held a virtual meeting with global Twitter executives later on 10 February.
The IT ministry statement said: "Lawfully passed orders are binding on any business entity. They must be obeyed immediately. If they are executed days later, it becomes meaningless. Secretary expressed his deep disappointment to Twitter leadership about the manner in which Twitter has unwillingly, grudgingly and with great delay complied with the substantial parts of the order. He took this opportunity to remind Twitter that in India, its Constitution and laws are supreme. It is expected that responsible entities not only reaffirm but remain committed to compliance to the law of land."
---
Also read: Koo, made-in-India app govt is using to respond to Twitter & ministers are logging on to
---