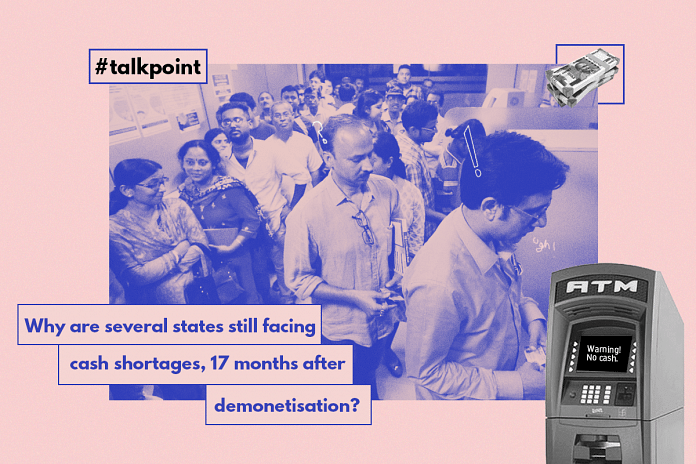 Text Size:
Gujarat, Madhya Pradesh, Bihar, Uttar Pradesh, Andhra Pradesh, Telangana, and Jammu & Kashmir are reporting acute cash shortages. But RBI data shows there is more currency in circulation than before 8 November, 2016, when demonetisation was announced, while the World Bank's South Asia Economic Focus report states India has recovered from the adverse effects of the exercise.
ThePrint asks: Why are several states still facing cash shortages, 17 months after demonetisation?
---
Cash shortages in various states seem to be the outcome of operational bottlenecks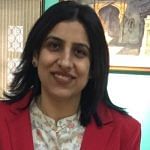 Radhika Pandey
Consultant, National Institute of Public Finance and Policy
In the past few days, there have been instances of cash shortages in several states. It will be incorrect to blame these instances squarely on demonetisation.
Demonetisation manifested in a sharp decline in currency circulation temporarily. The circulation has since normalised and crossed pre-demonetisation levels.
The cash shortages reported from various states seem to be an outcome of operational bottlenecks. First, currency chests are not able to transport cash adequately to ATMs. Second, new notes of Rs 200 were introduced in the post-demonetisation period but many ATMs, especially in remote and rural areas, are yet to be calibrated.
To be sure, there could be some local factors driving a surge in demand for cash i.e. the harvest season of Rabi or election expenses. These spurts in demand should be adequately addressed with a timely increase in supply. There needs to be a framework of timely interaction between the currency chests and the RBI to address such instances of cash shortage.
While the policy push towards digital transactions is well-intentioned, it needs to be recognised that cash will remain a medium of exchange. Hence, a robust infrastructure to ensure timely supply of cash should be in place in parallel to the digital payments infrastructure.
---
Given over 60% currency is in Rs 2,000 notes, the cash shortage is not surprising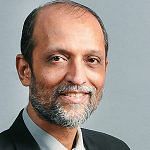 Ajit Ranade
Economist
First of all, demonetisation means discontinuation of high-value notes with advance notice, over an extended period of time, not abruptly. The rationale behind demonetisation is that higher denomination notes are not used by most of the public on a daily basis. They are used only to store wealth, that too mostly illicit.
The highest denomination of use by general public should have some correlation with per capita income. In the US, the annual per capita income is $40,000 and the highest denomination is the $100 note. Even that note is hardly ever used, and more than 90 per cent of the $100 bills circulate outside the borders of the US. It is possible that they are mostly used for illegal activities like tax evasion, drugs and arms trade.
The $100 note is 0.25 per cent of the US per capita income. If we follow the same logic, the highest denomination in India should be a Rs 250 note, considering that our per capita income is about Rs 1 lakh. Even if we work with a Rs 500 note, it still makes sense.
What happened in November 2016 was not demonetisation, but an abrupt giant currency swap. We replaced the Rs 1,000 note with an even bigger denomination of Rs 2,000. We didn't have adequate replacement currency printed in advance. Hence, to replenish quickly, most of the new currency printed was the high-value Rs 2,000 notes.
Now, a Rs 2,000 note has a lower velocity of circulation. It is likely that your autorickshaw driver or your grocery person will not accept it. Instead of being widely and speedily circulated in the market, the Rs 2,000 note is likely to be hoarded and used as a store of value. We may have made it easier for tax evaders to store illicit wealth in high-value notes. The sectors notorious for illegal cash dealings are real estate, higher education and elections. Since more than 60 per cent of the currency is in Rs 2,000 notes, and they are not in circulation much, it's not surprising that we are witnessing cash shortages.
---
We need to urgently assess the currency distribution architecture to avoid such shortages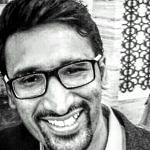 Mandar Kagade
Policy consultant in financial regulation space 
Several newspapers have reported that some states have been facing a 'cash crunch' of late. However, the reasons appear to be different for each state.
Illustratively, Andhra Pradesh and Telangana appear to be experiencing a high rate of cash withdrawals relative to deposits owing to misconceptions concerning the 'bail-in' clause under the much-debated 'Financial Resolution & Deposit Insurance Bill' that the government proposed recently.
Other states like Bihar appear to be suffering from transportation logistics owing to which ATMs in northern Bihar are "running dry". In other words, the transportation of cash from the currency chests located in other parts of the state appears to be the bottleneck in Bihar. Finally, agri-supply chains being cash-contingent, rabi harvests appear to have caused this disruption.
According to reports, bank notes to the tune of Rs 18.04 trillion are in circulation. Clearly, it appears that logistical bottlenecks coupled with a high rate of withdrawal on the demand side appear to have driven the current 'cash crunch'. While the disruption appears temporary, it may be useful to assess the state of distribution architecture, and debate the ways of injecting efficiency therein so that such a situation does not recur.
As a corollary to that, let's take a look at data on India's currency chests. These chests are branches of selected banks authorised by the RBI to stock rupee notes and coins. As of November 2016, about 95 per cent of the currency chests were controlled by the PSBs. This data may have changed since, of course, but does not dilute my following submission — the wider the distribution network, the fewer the bottlenecks in distributing cash to the points of use. Thus, the RBI and the ministry of finance ought to think about 'White Label' currency chests. Private logistics majors, for example, appear to be potential players the RBI could authorise.
Safeguards in the nature of insurance could be embedded in the applicable regulations so as to mitigate the risks. A more moderate reform could be to have more equitable distribution of authority to act as currency chests between banks.
---
Multiple factors could have contributed towards 'demand' for more cash than needed in the post-demonetisation period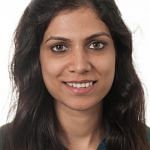 Nalini Gulati
Managing Editor, Ideas for India
The reason for the shortage of currency may be excess demand or inadequate supply.
Regarding the demand side, there is a view that there has been a loss of confidence in the banking system among the public due to recent developments such as the 'bail-in' clause in the Financial Resolution and Deposit Insurance (FRDI) Bill, and the Punjab National Bank scam. This caused people to not deposit money in banks or withdraw more than usual. This is purely speculative.
The other possible explanation is that people tend to keep some precautionary cash at home and more so in higher-denomination notes. Given that these reserves were wiped out when demonetisation took place, people would have started accumulating new notes all over again, and the aggregate amount would grow over a period of time.
The same applies to cash held for illicit purposes as well. These factors would contribute towards 'demanding' more cash than needed at any point, in the post-demonetisation period. Essentially, this is all new currency that did not come back to the banks.
RBI data show that between January and March 2018, currency held with the public increased from Rs 16,328.2 billion to Rs 17,599.7 billion.
Turning to the supply side, post demonetisation, the RBI focussed on printing Rs 2,000 and Rs 500 notes and ATMs were re-calibrated to dispense new currency of these denominations. Recently, the focus seems to have shifted to printing of Rs 200 and other smaller denomination notes; however, all ATMs are not yet calibrated to dispense these notes. Hence, it may be a problem of supply mismanagement.
---
The cash crunch seems to be back thanks to higher withdrawals and lower deposits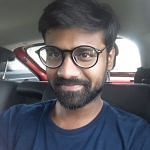 Subrata Kumar Panda
Journalist, ThePrint
In what seems to be a return of dry ATMs reminiscent of the 2016 demonetisation days, cash crunch seems to be back — this time, fueled by higher withdrawals and lower deposits. Bankers have been complaining that people are withdrawing more cash than they require and enough cash is not coming back into the banking system with which they can refill the ATMs.
The government has stated that the current cash shortage is due to some states having lower currency reserves than others. But experts believe that, despite recovering from the twin shock of demonetisation and GST, the currency in circulation has risen only marginally. This can be one of the many reasons behind this crisis situation. Though demonetisation was aimed at reducing this problem of over-dependence on cash, the ongoing shortage shows that not only are people using more cash now, but the government's effort of making India a less-cash and more digital economy has not yielded any positive result.
Also, the harvest season has added to the misery with farmers withdrawing more cash for their transactions. Many political leaders are saying that this cash crunch indicates hoarding of cash ahead of crucial state elections.
---
Compiled by Deeksha Bhardwaj, journalist at ThePrint.
Subscribe to our channels on YouTube & Telegram
Why news media is in crisis & How you can fix it
India needs free, fair, non-hyphenated and questioning journalism even more as it faces multiple crises.
But the news media is in a crisis of its own. There have been brutal layoffs and pay-cuts. The best of journalism is shrinking, yielding to crude prime-time spectacle.
ThePrint has the finest young reporters, columnists and editors working for it. Sustaining journalism of this quality needs smart and thinking people like you to pay for it. Whether you live in India or overseas, you can do it here.