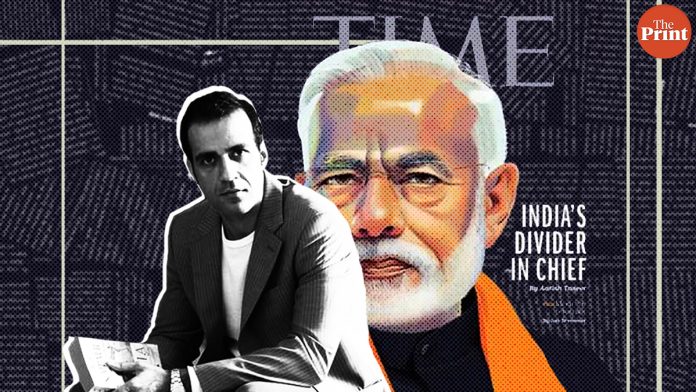 Text Size:
TIME magazine's latest cover, which calls Prime Minister Narendra Modi 'divider in chief', has ruffled many feathers. The lead article, written by journalist Aatish Taseer, says Modi has failed to deliver on his economic promises while creating an "atmosphere of poisonous religious nationalism".     
ThePrint asks: What message does it send when international media calls PM Modi "divider in chief"?

---
TIME article overlooks Modi govt's policy initiatives & won't impact elections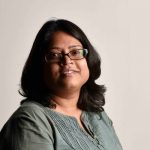 Moushumi Das Gupta
Senior associate editor, ThePrint
The TIME magazine's article may not have any impact on the Lok Sabha polls where PM Narendra Modi is seeking a re-election.
But, it will definitely dent his personal standing among his global peers. The BJP should introspect on why and how the narrative on Prime Minister Modi has dramatically changed in the international media, from then-US president Barack Obama praising Modi in a TIME article in 2015 to the 'divider in chief' cover in 2019.
The BJP may have publicly slammed the article but the fact is that an international publication calling an incumbent PM 'divider in chief' could affect global investors' sentiment, who are being aggressively courted by India.
However, there is another side to this argument. How impartial is the international media when it comes to critiquing Indian politicians, and particularly Modi?
The TIME magazine article by Aatish Taseer may appear one-sided to many because it overlooks policy initiatives taken by the NDA government on the economic and social front – be it about implementing GST or bringing the Insolvency and Bankruptcy Code. Or, attempting to improve the decrepit sanitation infrastructure by building toilets under the Swachh Bharat Mission or empowering the poor through the Jan Dhan Yojana. Or, completing Aadhaar enrolment of 100 crore Indians.
Maybe, it would have helped if PM Modi had been more forthcoming and vocal in his criticism every time a citizen was lynched on allegations of smuggling cow and storing/selling beef.
---
This criticism punches hole in BJP's claim that Modi has strengthened India's global image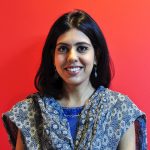 Sanya Dhingra
Principal correspondent, ThePrint
When a foreign magazine with the influence that TIME enjoys calls the Indian Prime Minister a "Divider-in-Chief," you can't dismiss it as compulsive cynicism of a few.
You can't even dismiss it as western media's bias against India, for these are the same publications that had previously named Narendra Modi as one of the most influential leaders in the world, eulogising him as the 'reformer-in-chief'.
This criticism certainly punches holes in the BJP narrative that Modi has strengthened India's global image.
However, international press' view of the PM is unlikely to bring any attitudinal shift in the supporters of BJP and Modi. Instead, it can possibly feed into the victim mindset, which holds any word of criticism against Modi as an attack on India's honour.
Yet, at the same time, foreign media's portrayal of Indian politicians and democracy should be taken with a pinch of salt. It would be naïve to assume that the West, which had predicted Indian democracy's doom just when it was born, has completely rid itself of its ethnocentrism vis-à-vis India.
However, the West's ethnocentrism cannot cancel out every word of criticism that comes Modi's way.
---
Also read: BJP member starts petition to 'protest' Time report calling Modi 'India's divider in chief'
---
It's the same Modi for whom friendships & hugs with global leaders matter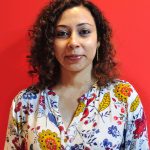 Ruhi Tewari
Senior associate editor, ThePrint
Prime Minister Narendra Modi's fans and supporters – there's no dearth of them – are unsurprisingly up in arms against TIME magazine's cover feature, which calls him "divider in chief". After all, outrage is easy to generate and manufacture.
But take a step back and see how it reflects on India when the international media brands its Prime Minister in these less than glorious words. It is convenient to say one doesn't need a certificate from the international community and only Indian voters matter. But this is the same Modi for whom friendships and public hugs with world leaders have been of utmost importance. In a way, he has used these interactions as a validation of his leadership abilities.
The article talks about how the BJP has created an atmosphere of "religious nationalism in India". This isn't far from the truth. The BJP's main election plank has been terrorism and Pakistan – playing on nationalism and fear, instead of catering to hopes and aspirations.
More importantly, the entire narrative on Citizenship Bill and 'we will throw infiltrators out' but keep Hindu refugees is centred on majoritarian politics, with religion as the subtext.
Despite being the PM, Modi has chosen political opportunism over statesmanship and drilled fear into the hearts of people, and a rather divisive version of it.
---
One must ask if West would have reacted the same way had Modi delivered on economic reforms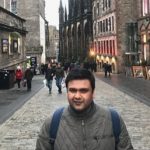 Srijan Shukla
Reporter, ThePrint
To begin with, the western media must be appreciated for often objectively looking at rising majoritarianism, creeping authoritarianism, and increasing violence in India, perhaps more critically than Indian media at-large. And this has hurt India's image globally, and rightly so.
But there is something cynical at play here. One needs to ask if the West would have reacted the same way had Narendra Modi facilitated wholesale privatisation, brought in administrative and labour reforms, and not done outrageous things likedemonetisation.
The fact is that India desperately needs foreign investment, and Modi has failed to create an encouraging economic environment for it. And, empirically speaking, this inbound investment has nothing to do with the social conditions in a country.
Globally, a country is as important as its economic and smart power. And if Modi had genuinely enhanced India's powers, he would've been perceived differently by the western media.
That said, one needs to go back and look at the case of the US. Part of the reason why the US won the Cold War was because the world genuinely believed that the American democratic system was better than the authoritarian Soviet system.
So, in the long run, even if Modi delivers on reforms and economic growth, his social policies would continue to affect India's chances of becoming a legitimate model, which the rest of the world can emulate.
Get the PrintEssential to make sense of the day's key developments