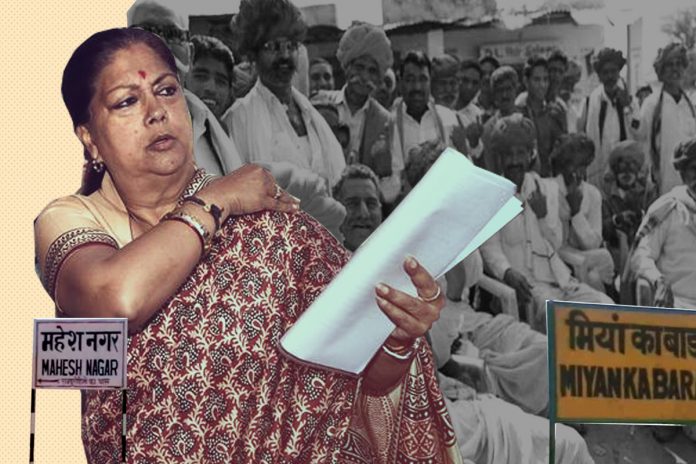 Text Size:
Five months before Rajasthan goes to elections, Vasundhara Raje's government has been accused of renaming villages with 'Muslim-sounding' names. The proposal was cleared by the ministry of home affairs.
Facing allegations of communal politics, Raje government has claimed that the request came from panchayats.
ThePrint asks – Vasundhara Raje renames 'Muslim sounding' villages: Communal politics or standing up for majority?
---
Rajasthan will give a befitting reply to BJP's divisive policies in the elections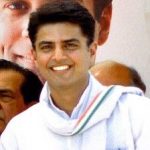 Sachin Pilot
Former Congress MP, Ajmer, Rajasthan 
Before elections, the BJP makes huge promises, which they forget when they come to power. This is true about every BJP government, be it at the Centre or the state. So, in Rajasthan too, they have failed miserably on every count.
To cover their failure, they are going on a name- changing spree. They are changing names of airports, railway stations, roads and now villages. It would have been better if they focused on changing the condition of the villages first or helping the youth who are looking for employment opportunities.
In the last four years, the Vasundhara Raje government has destroyed the state in every manner. There is no law and order. Women are insecure. Atrocities against women, Dalits and minorities are for the country to see. The chief minister is on a Gaurav Yatra.
I don't understand which aspect of her governance will people be proud of. People of Rajasthan want a change and the results of the by-elections at the beginning of the year are a clear signal of that.
All this gimmickry of changing names and a yatra at the expense of the exchequer's money is not going to work for the BJP now.
The BJP thinks that by creating a divide in the society, they will win the election. But people are wise enough to know their motives behind it. Let the election happen and people of Rajasthan will give a befitting reply to the BJP.
---
Read more: My husband was killed because he was Muslim, says Alwar lynching victim's wife
---
Communal colour given to the entire process is uncalled for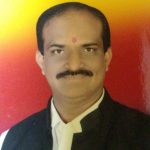 Anand Sharma
Head, Media Communications, Rajashtan BJP
There is a set procedure that has to be followed when the name of any village or district has to be changed. It is a lengthy process. The proposal is first made by the gram sabha, which constitutes the sarpanches of the area. Then, it goes to the department and finally comes to the government. No state government can take a direct decision on such matters. The request in this case too came from the people of the district.
Take the example of Ismail Khurd – there are two villages in Rajasthan with the same name. It is a good thing that the name was changed. This will only help in clearing the confusion. The decision has nothing to do with the upcoming elections. The timing is a complete coincidence. If the order wasn't given directly, how can it be related to elections?
Moreover, the communal colour given to the entire process is uncalled for. Some people are spreading misinformation. The proposal came some time ago and was processed accordingly.
---
What's in a name? A lot if you are a BJP supporter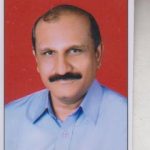 Anil Sharma
Political analyst and senior journalist, Rajasthan
What's in a name? A lot if you are a BJP supporter.
Suddenly, the Vasundhara Raje-led BJP government in Rajasthan has resorted to renaming villages with 'Muslim sounding' names. First, a village known as Miyan Ka Bara was changed to Mahesh Nagar, and now Ismail Khurd in Jhunjhunu will be known as Pichanwa Khurd.
If sources in the state government are to be believed, more name changes are on the cards. The government says that the names have been changed on the demands of respective panchayats who said few Muslim families live there. Another argument was that men in these villages were finding it tough to get married because of the 'Muslim sounding' village names.
The change of names just months before the state assembly elections certainly raises eyebrows. This process has been on for over eight years now, but the government chooses to announce the decision now.
It is a political gimmick. Although the BJP may not accept it officially, it is well understood that the exercise is an attempt to woo voters of the majority community. Whether this will help it in garnering votes is yet to be seen.
Lynching in the name of cow has also been a big issue ever since the BJP came to power in Rajasthan. Thankfully, Rajasthan voters are mature enough to see through the gimmicks.
---
Read more: Alwar lynching is the result of manufactured Hindu fury that I saw three years ago
---
It will take much more than name change to make people forget Raje govt's follies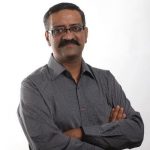 Maneesh Chhibber
Editor (Investigations & Special Projects), ThePrint
Politics makes leaders do things that may seem silly to some. For instance, changing names of villages only because they 'sound Muslim' and hoping that this will fetch votes.
That is precisely what Rajasthan chief minister Vasundhara Raje has planned. It is pure communal and electoral politics. Having, possibly, realised her poor development and governance record, Raje's best bet is to polarise voters.
The charges hurled at her government by an upbeat opposition, led by the Congress, will work against her in the state assembly elections scheduled later this year. Adding to her woes, Gujjars are asking for reservations.
What BJP president Amit Shah is trying to do nationally — make the Hindu electorate vote and forget any slip-ups in governance by the Narendra Modi government — Raje hopes to replicate in the state.
Her Madhya Pradesh colleague Shivraj Singh Chouhan, who has been busy with multiple yatras, most of them linked to one or the other religious circuit, has already shown her the way forward.
With Rajasthan facing rural distress, it will take much more than a name change to make people forget the follies of the Raje government and the CM's inaccessibility. Raje will use every trick in the trade to lure voters. And, what better way to polarise voters than on communal lines? Will it work? That is a question that will be answered only once the assembly election results are out.
---
Compiled by Kumar Anshuman and Deeksha Bhardwaj. 
Check out My543, our comprehensive report card of all Lok Sabha MPs.