During the election campaign in Punjab last year, Arvind Kejriwal had launched a series of attacks against SAD's Bikram Singh Majithia, then the state revenue minister, even calling him a 'drug lord'.
Kejriwal has now apologised in court for his comment, leading to criticism from within the AAP's Punjab unit. The Party's president in the state, Bhagwant Mann, has resigned in protest.
ThePrint asks: Does the internal revolt over Kejriwal apology to Majithia show that AAP is unraveling?
---
Kejriwal's apology puts all of us in AAP in Punjab in an awkward position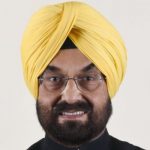 Kanwar Sandhu
MLA (AAP), Punjab
What Arvind Kejriwal has done is very surprising and shocking. We, the Aam Aadmi Party in Punjab, have been enormously let down by his comments. He could have checked with us before making such a statement. We could have been consulted. This is something we would have strongly advised against.
It puts our party and all of us in an awkward position. It definitely weakens the image of the party. This has forced us to meet and re-strategise our entire plan. We are holding a meeting with our MLAs today. Then we'll go back to our volunteers and ask how we should proceed. These volunteers are the ones with their names on banners that read "We will say a thousand times that Majithia is a drug dealer". The volunteers are the ones taking risks.
We will stand by our initial position. It is important to the people of Punjab.
Defamation is a part of life and the profession of politics. The cable mafia in Punjab files such defamation cases very often. Even I was given an offer to placate and apologise to the mafia. But I said no. Once you decide on something, you have to stand by it.
On Thursday, the drug case was heard in the Punjab and Haryana HC. The special task force that was set up to look into the drug issue said there was prima facie evidence against Majithia for further inquiry. The CBI must conduct a detailed inquiry.
---
Kejriwal's apology means he lives to fight another day, it is a tactical retreat he owes Delhi voters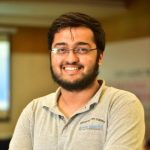 Akshay Marathe
Joint secretary (organisation building), AAP
With 14 defamation suits filed against Arvind Kejriwal in Delhi, Mumbai, Bengaluru, Allahabad and Guwahati, apart from frivolous cases in multiple other courts, his pro bono legal team has faced an uphill battle defending the Delhi chief minister against some of India's most powerful politicians, including the likes of Nitin Gadkari and Arun Jaitley, among others.
Settling defamation suits out of court might hurt Kejriwal's image, but it will spare him the time and resources needed to battle it out as Delhi's CM and the leader of India's fastest-growing political party.
Once, at a strategy meet, an adviser suggested to Kejriwal that he must not take a certain position because it would hurt his image. He snapped back, saying, "Bhaad mein jaaye image. Party aur sarkar hi nahin bacha paaye, toh Dilli ki janta ko jo school aur aspatal de pa rahe hain woh nahi de payenge. Sab khatm ho jayega (To hell with my image. If we are unable to save the party and the government, we won't be able to give Delhi's people the quality schools and hospitals we are giving them now. Everything will be finished)."
Kejriwal's irreverence to the powerful and the elite extends to his lack of concern about what they think of him. If Kejriwal's apology means that he lives to fight another day, it is a tactical retreat that he owes his voters in Delhi.
The omerta code of silence about corruption by India's powerful political families was broken by Kejriwal when he spoke out against the Gandhi family for the first time. What has been the consequence of that for Robert Vadra? There is a realisation that such efforts only take the movement so far. The vehicle of the Aam Aadmi Party needs to be used to focus on reforming governance for long-term change. It's Kejriwal's ability to evolve and survive that rattles his opponents, like it seems to have now.
---
Arvind Kejriwal should apologise to the people Punjab, not Majithia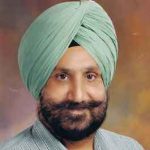 Sukhjinder Randhawa
MLA (Congress), Punjab
What can I say about such a man? Arvind Kejriwal has betrayed the people of Punjab. But that's hardly surprising: he first ran away from Anna Hazare, then from his responsibilities to the people in Delhi. Now he has let down the people of Punjab.
I am a Congress MLA and I am not ashamed to say that Majithia is involved in the drug racket. I brought up the issue initially in 2015. Then the AAP built its entire campaign around it. The people of Punjab know Majithia is involved in drugs. Our government is working in tandem with the high court to do something about it.
I don't know if Kejriwal is scared or he has taken money. But he has definitely back-stabbed the people of Punjab.
The Aam Aadmi Party has no national leader from Punjab. It hardly has a presence here. If it doesn't exist, how can it unravel? The fact that this has caused an inner revolt in the party shows that even they are not happy with his leadership. He must resign. Instead of apologising to Majithia, he should be apologising to the people of Punjab and India for letting them down.
---
Kejriwal apologising to Majithia over drug allegations is good for him, bad for AAP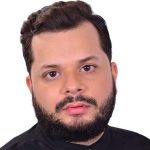 Shivam Vij
Contributing editor at ThePrint
Aam Aadmi Party national convenor Arvind Kejriwal has, for some time now, not been able to allow his party to grow bigger than himself. The AAP's biggest strength is its founding leader Arvind Kejriwal. He is also the party's Achilles heel.
Saying what everyone 'knows' or believes, often with thin evidence, has been part of how the AAP rises. This strategy helped show the AAP has no holy cows, takes no prisoners, and doesn't fear defamation cases.
Now, Arvind Kejriwal wants to say sorry and put those defamation cases behind him. In doing so, he will inevitably and irrevocably damage the AAP's image as the radical party of commoners that takes on powerful bad people. Who will now believe him the next time he calls someone a thief, a crook or a drug lord?
In other words, Arvind Kejriwal is freeing himself, his time and mind space, of cumbersome legal troubles. But what's good for Kejriwal is bad for the party.
AAP's Punjab leaders are livid. They weren't even consulted before Kejriwal decided to apologise to Majithia, they allege. This is in keeping with the process of the Aam Aadmi Party turning into the 'Arvind Aadmi Party'.
Naturally, apologising to the Akalis in Punjab is the sort of thing that demolishes the AAP's revolutionary credentials. And Arun Jaitley can now justifiably say: I told you there was no proof of corruption against me.
In the process, the AAP is becoming something else, a normal mainstream party perhaps?
---
It has been downhill for Kejriwal in Punjab since the election, the implosion was waiting to happen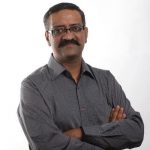 Maneesh Chhibber 
Editor (Investigations & Special Projects), ThePrint
When the Aam Aadmi Party decided to venture into Punjab, everybody thought the state, then ruled by the Shiromani Akali Dal (Badal)-BJP combine, was ripe to see a third party. The Congress had lost two consecutive elections, and rumours fuelled by the AAP cadre of a "deal" between the Punjab Congress and the SAD (B) gained traction.
The AAP managed to win four of 13 Lok Sabha seats in 2014 from the state, a very credible performance, especially in view of the fact that the party didn't even have a base in the state till then.
But, within months of that performance, the first signs of Kejriwal's attitude came to the fore — pushing grassroots leaders out of the party, and suspending two Lok Sabha members from Punjab, Dharamvira Gandhi and Harinder Singh Khalsa, for anti-party activities. The real reason was the two were considered close to expelled party leader Yogendra Yadav.
However, the people of Punjab, fed up of alleged corruption under the SAD-BJP regime and looking for change, still seemed to be ready to forgive AAP and give it one more chance.
But Arvind Kejriwal led the assembly election campaign in 2017, played to the separatist lobby in the hope of weaning the Panthic Sikh voters away from the Akali Dal, and hyped his commitment to the war on drugs. He said — before Thursday's apology — that the key brain behind the drug menace was Bikram Siingh Majithia, the powerful politician-brother-in-law of SAD(B) president Sukhbir Singh Badal.
But it was all downhill after the AAP came a poor second in the election. It soon became clear, including to his own party MLAs in Punjab, that the Kejriwal-led central leadership of the AAP wasn't too keen to engage with the state leaders. There was clearly a mismatch between him and how the state leaders wanted to take the party agenda forward, i.e. continue to adopt an aggressive anti-Badal line and or target the performance of the Congress government.
The main grouse of the state leaders was that Kejriwal depended too much for guidance on outsiders like AAP Rajya Sabha member Sanjay Singh, who was in charge of Punjab affairs during the assemnly polls. Kejriwal wasn't listening to his own elected MPs or MLAs there.
---
Compiled by Deeksha Bhardwaj, Journalist at ThePrint.
ThePrint's YouTube channel is now active and buzzing. Please subscribe here.