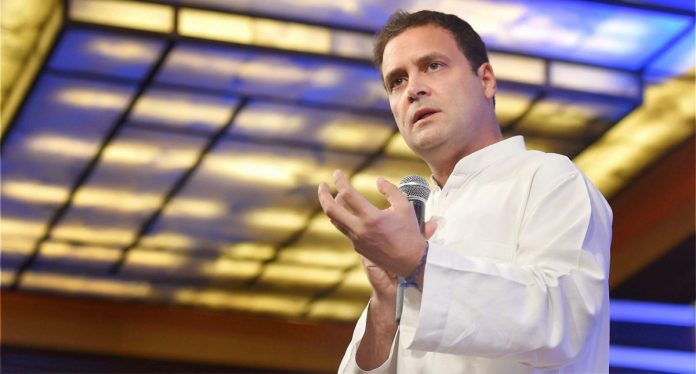 Text Size:
Rahul Gandhi's witty new Twitter persona has led to much talk and an increase in his followers from 24.94 lakh to 37 lakh between July and September. The latest tweet, showing a video of his dog Pidi, made national headlines. Is his rise on social media an indicator of a political makeover of an individual once disregarded as a weak leader?
What is the new persona that emerges from Rahul Gandhi's recent social media packaging and what impact will it have?
---
Advisors of Rahul Gandhi have been studying Donald Trump, who has made Twitter a public relations medium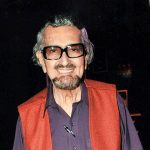 Alyque Padamsee
Advertising guru
Advisors of Rahul Gandhi have been studying Donald Trump, who has made Twitter a public relations medium. He has changed the whole idea of Twitter, making it a trumpet for himself. Trump is arguably the most talked about personality of the last one year; everyone waits eagerly for his next tweets and they are always something sensational. Maybe, Rahul has taken a page from Trump's book.
It is very interesting because politicians today can go above the media. They don't have to give interviews to mainstream media. With his tweets, Trump is able to contradict the media, call their news "fake" and his real. This is a powerful thing he has discovered.
Rahul needs packaging badly. When he first came into the spotlight, he looked promising with the right qualifications and a liberal background. Unfortunately, he blew hot and cold, which made people lose faith in him. You can sell anything with the right creative people on your side. Narendra Modi, who was just the chief minister of one of the states, got hold of a good PR team, and overnight, they made him an all-India statesman. It is all about the spin. Rahul needs good spin doctor to use social media effectively, and recreate a new, improved Rahul Gandhi.
The video of his dog is a clever idea, as it portrays his human and humorous side. Specially if public has lost faith you, "human" and "humour" go together. It could also be his mascot, wherever he goes, like Nehruji had the rose. Politicians follow good advertising principles — that you must have something that is noticeable and becomes a part of your personality. The dog will now become a part of his personality.
---
Rahul Gandhi should have been the first one to make a mark on social media, instead he let Modi take the lead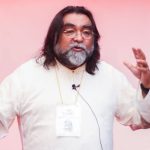 Prahlad Kakkar
Advertisement film maker
Rahul Gandhi to the Indian public is an enigma. To the youngsters who may actually like him, he seems to be like the protagonist from the 'Prisoner of Zenda'. Why? Because he is surrounded by a cohort of advisors who are completely out of touch with the rest of the country. He should have been the first one to make a mark on social media; instead, he let Modi take the lead and almost got wiped out in the process.
It is surprising that someone who has always spoken to his conscience, even at times defying the entire party (the Bill targeting corrupt politicians was rubbished only by him) has been largely ignored and dismissed. It because of his group of advisors such as Digvijaya Singh, P. Chidambaram, Kapil Sibal etc that he faces such a backlash. Even though they are political veterans, they have been overtaken by their track records of corruption, arrogance, and the inability to adapt to a young generation looking for instant gratification.
It was Modi's call to defend the future of the country and their own futures that young voters responded to. It was the first election for many of them and they realised they had to take a stand if they wanted to secure a future for themselves. What Rahul Gandhi must do is take a leaf out of his grandmother Indira Gandhi's book and reconstitute his entire team. He has some very able, young, and energetic candidates to choose from (Naveen Jindal, Jyotiraditya Scindia, Sachin Pilot, Milind Deora).
Rahul Gandhi doesn't just need a social media facelift. He needs a fresh team with fresh legs and a fresh mind. Otherwise this social media revamping will not work — for how long can one gain traction? All he needs to do is come and apologise for the horrible track record of his party and promise the youth of India a better tomorrow, instead of allowing his party men to defend the indefensible.
---
Repackaging Rahul Gandhi isn't good enough, repositioning him is still a long way off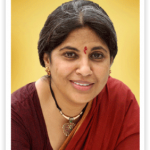 Rama Bijapurkar
Management and brand consultant
Rahul Gandhi's tweet was preppie, cute, smart alecky, and mocking of government policy. Yes, it is a repackaging of the silent, absent, bumbling, low-brain mocking of Modi. The good news though is that the opposition speaks, and has a voice and face called Rahul Gandhi. The bad news is that he still comes across as a cutesy teenager in search of likes. His punditry is not demonstrating any political acumen befitting a leader from the main opposition party that would like to overthrow the government in the next election.
What exactly is Rahul's solution or point of view on the issues he mocks? Adults have discussions and debates, teenagers dish out one-liners that are designed to annoy authority, while children stick their tongues out to make a point. For Rahul Gandhi to enhance his image he needs to start behaving like an adult. And you can do that on Twitter too.
A brand is about walking your talk. He needs to reposition himself, not repackage himself. He needs to know the difference, as should the media that comments on his resurgence.
Saying GST is "Gabbar Singh Tax" and "May the farce be with Jaitley" isn't enough to reverse people's opinion. However, the fact that someone is saying that the emperor has no clothes, in a world where everyone comments on how wonderful the clothes are, may open the floodgates to a more serious and energised Congress party. It could raise the decibel levels of Congress party veterans who know their stuff, and help them get heard more widely.
Winning over social media followers and being taken seriously is not the same as winning at the ballot box. If his new-found speech writer and burst of personal energy on social media make the government sit up and think again about their spin vs reality ratio, then Rahul Gandhi's social media campaign has indeed served a purpose.
He may still not be chosen as the best PM candidate even amongst his own Twitter followers.
---
Rahul Ganhi has found a nice tone, one that is hard-hitting but not corrosively angry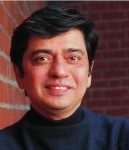 Santosh Desai
Social commentator
There is a new Rahul Gandhi in town. If the earlier one was a punchline, this one knows how to deliver one. While he has acquitted himself reasonably well in his personal appearances, it is on social media that his new avatar has really upped its game. The new Rahul Gandhi is on the ball, communicating in an easy, relaxed manner, and regularly serving up zingers with social media currency. He has found a nice tone, one that is hard-hitting but not corrosively angry. This stands out in contrast to the voices on the other side, which in spite of being in power, are prone to frequent overflows of bile.
Still, Rahul has a long way to go, largely because in the last few years, he has squandered whatever credibility he had. He also presides over a party without a platform, and in truth, does not quite preside over it. Paradoxically, the low expectations from him have also made the change in his demeanour seem much more significant than otherwise. The timing of finding his groove is very good, for it coincides with the first real dent in the aura that surrounds Narendra Modi.
Rahul's new persona might not be significant enough in itself, but it makes not believing in and not voting for the BJP a little more plausible. As long as Rahul could be written off, disenchantment with the current government was not a viable emotion. The option available was simply too absurd to contemplate. Today, that option has become a little less unpalatable.
Rahul has learnt to stand against something more effectively, but we still haven't the slightest idea as to what he stands for. In the short run, it may not matter, for by 2019, it is very unlikely that the voters will develop an active preference for the Congress. In the long run, however, that is the question he will need to answer.
---
The window-time to effect an image change for Rahul Gandhi is no more than 15 days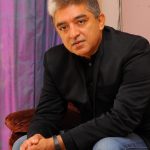 Harish Bijoor
Brand-expert & founder, Harish Bijoor Consults Inc.
Social media is 360-degree media. Every social media tool projects ideas, thoughts, stories, anecdotes, and serious stuff about any person. Today, we have a total of 43 dominant streams that contribute to this amalgam image of a brand name. This image  could be for a toothpaste, a telecom service, a celebrity or politician, a dog, a cat, a fish or whatever.
Rahul Gandhi's image on social media has undergone a change in recent weeks. I do believe this is a work-in-progress still. There is much to attempt, I guess, and one will see a fair bit of newness in this space. We need to appreciate that the typical old social media image of RG has been one of a harangued politician, beaten to some degree of existence in a corner of the web by a whole army of trolls and web strategists who have ensured parodies of every statement he makes. Parody tags, memes and literally social media-stalking has been the approach of the competition.
The new persona of Rahul Gandhi emerging in recent weeks is one that is young, irreverent, not as cautious and formal as ever before. The classic tweet that represents this change is the self-deprecating one with Pidi, which has in itself led to a whole host of memes and counter-tweets that have gotten brand Rahul Gandhi what he needs and wants: attention.
Now, this new image is going to fox the troll-factory a wee bit. The approach of the RG social media campaign seems to be one that says "To hell with it, if you can't beat them, join them." There is a certain window-time RG has to make the best of this image-change. This window-time is no more than 15 days. It is interesting to watch how the opposition reacts and counters it all in #SocialMediaTime and not Indian Standard Time!
---
For ThePrint's smart analysis of how the rest of the media is doing its job, no holds barred, go to PluggedIn