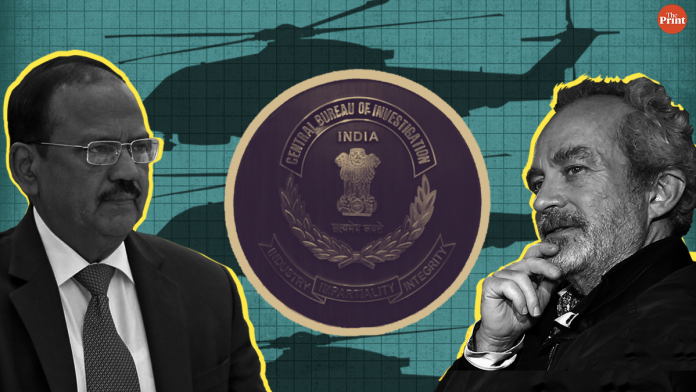 Text Size:
Christian Michel, the alleged middleman in the Rs 3600 crore AgustaWestland VVIP chopper deal, was extradited by the UAE earlier this week. In a statement released by CBI, the agency said that the operation "was carried out under the guidance of National Security Adviser Ajit Doval".
ThePrint asks: Should NSA Ajit Doval have helped CBI in Michel extradition or is he right in using clout?

---
NSA helping CBI in pursuing its objective must be welcomed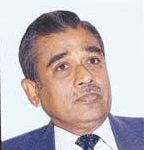 D.R. Karthikeyan
Former CBI director
It's perfectly in order for the NSA to be guiding all such operations, which have a bearing on national security. For any matter concerning the interest of the nation as far as security is concerned, the guidance, advice and assistance of the National Security Adviser is appreciated. It's part of his overall responsibility.
The NSA is a very vital component of the government, and the CBI is one of the organisations working in the interest of the nation. Any department, any ministry, any governmental authority can seek advice from the NSA. As the most important adviser to the government on all matters of security – internal as well as external – it is perfectly within his jurisdiction to guide them in every possible manner. It must be commended.
CBI's autonomy is vis-a-vis its investigation of cases. This in no way means it can't take assistance from other authorities to discharge its duties. It doesn't undermine the autonomy of the CBI. It has nothing to do with politics, it is a criminal investigation. Politics is done by political parties, and is a different arena altogether.
Here is a criminal who has been evading, and now the CBI has succeeded in extraditing him as a result of collaborative effort of many organisations. The NSA has been able to help the CBI in pursuing its objective, it has to be welcomed.
---
Role played by NSA must be underplayed for long-term national interests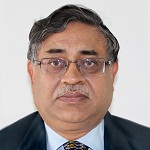 N.R. Wasan
Former Director General, Bureau of police research and development
Extradition of a criminal to the requesting country is a legal process with diplomatic ramifications. Whether the extradition proceedings take place as per prevailing domestic legislation or bilateral/multilateral agreements, diplomacy definitely plays a very important role.
Since extradition of a criminal is authorised by judiciary, the final execution is generally in the hands of the executive. As such, diplomatic channels play a critical role both in the judicial process, in terms of ensuring that the evidence supplied is placed before the judicial authorities in a cogent and effective manner, as well as in obtaining the final go from the executive once the judicial verdict is in favour of requesting country. This become more crucial if the person requested to be extradited belongs to a third country that is he is not a citizen of.
In view of the above position, the role played by the NSA must be viewed in the context of what role is assigned to him with regard to foreign relations of the state. Since NSA has been playing an active role in shaping the diplomatic relations of the country, it may not be out of place for him to coordinate efforts in ensuring extradition of a wanted criminal required for prosecution in the country.
However, whether such role should be publicised is altogether a different question. In my personal view, such roles must be underplayed for long-term national interests.
---
Also read: Michel extradition & Dubai princess: Inside story of how 'James Bond' Ajit Doval guided CBI
---
Why is there song and dance over Ajit Doval's role if it was teamwork?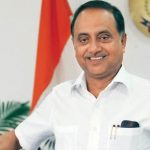 Neeraj Kumar
Former Delhi Police Commissioner and set up CBI Special Task Force, which probed 1993 Mumbai blasts
Extradition is a long-drawn and complicated legal process. Usually, two countries are involved — one is the country requesting for the return of a criminal and the other, the country holding the individual under arrest.
It is at the request of the former that the latter arrests the criminal and has to be convinced that there is enough evidence for extradition. The extradition proceedings are always in public domain. But what remains out of the public eye, is the diplomatic relations between the two nations, which play out behind the scene.
If the two countries are at loggerheads, then this process becomes extremely complicated. For instance, in the case of Pakistan, if a criminal is hiding in their state, it is impossible that they will either arrest the criminal or hand him/her over to India.
So, it isn't just a legal matter – diplomatic and political relations between the two countries play a significant role.
Our relationship with the UAE in matters of mutual legal assistance has not always been as cordial as what it is today. For instance, in the wake of the 1993 serial bomb blasts in Mumbai, we failed to get cooperation from the UAE in getting the perpetrators hiding in Dubai extradited. It is only now that the international community has realised the need for mutual cooperation in fighting crime. So, the environment has changed for the better, including in the Gulf. In recent times there have been several deportations and extraditions from the UAE, the latest being that of Christian Michel.
That said, it is unprecedented that an agency has given the credit for a successful extradition to any one individual. Since it is teamwork, credit lies at the feet of all involved. It is not to say that none has played a key pivotal role, but why must there be song and dance over it.
---
India is hardly ever taken seriously when it asks for extradition of criminals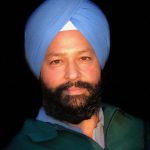 Chiranjit Singh Bakshi
Additional Advocate General, Haryana
When it comes to handing over criminals to other countries, we readily oblige whichever nation-state asks us for the same. But when we ask other countries for the extradition of a criminal, we are hardly ever taken seriously.
Extradition is a stunningly tedious process. It can take up to several years in some cases. We have sought the extradition of several criminals in the past. Vijay Mallya and Dawood Ibrahim being some of them. The fact of the matter is that we weren't able to achieve either of their extradition, but somehow managed to extradite Michel.
However, at the end of the day, this is a criminal case, which needs to be investigated. Politicisation of the alleged crime is not warranted. He is only an accused so far and extradition was required to seek his physical presence to investigate any leads. Extradition doesn't tantamount to conviction, and Michel has all the legal provisions to avail a bail. One needs to dispel all fear that just because he has been extradited, his alleged crime has been proven.
---
AgustaWestland is not a national security matter and Ajit Doval's involvement was unwarranted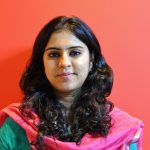 Ananya Bhardwaj
Special correspondent, ThePrint
The NSA is a political appointee, and going by the book, has no role to play in any operation or investigation carried out by the CBI, which is supposed to be an independent agency.
Moreover, the CBI's note hailing Doval only seemed to have acknowledged and reconfirmed political influence over the agency – that too at a time when he has been accused of 'influencing probes in the CBI' including in the Moin Qureshi case, by the agency's deputy inspector general M.K. Sinha.
Doval has indeed crossed the line by getting involved and coordinating the entire operation on the CBI's behalf.
Even though the NSA does not play any role in cases of extradition, they do step in for matters requiring foreign assistance, on account of their personal rapport with counterparts from other countries, but they usually act as an invisible force and are not publicly credited.
Also, the NSA mostly helps in cases that revolve around national security. But AgustaWestland case centres on allegations of corruption and money laundering, and are not cases that may warrant supervision by the NSA, so Doval's involvement, in this case, was unwarranted.
Although Doval's influence did help to get Christian Michel to India, something that Prime Minister Narendra Modi, who is Doval's boss, flaunted in his final campaign for assembly elections in Rajasthan, this will only further raise suspicions over the agency's ability to act independently.
---
By Fatima Khan, journalist at ThePrint. You can follow her on twitter @khanthefatima.
Check out My543, our comprehensive report card of all Lok Sabha MPs.