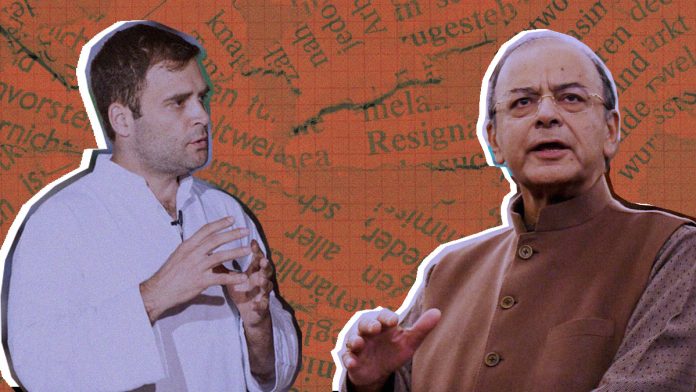 Text Size:
Congress chief Rahul Gandhi mimicked Prime Minister Narendra Modi's "mitron" at a rally in Madhya Pradesh, and Finance Minister Arun Jaitley called Rahul a "Clown Prince" in a Facebook blog post on Rafale. Congress spokesperson Randeep Surjewala retorted by calling the minister a "Babble Blogger".
ThePrint asks: Rahul's mitron jibe & Jaitley's clown prince potshot: Is Indian politics headline hungry?
---
Headline hunting is the oxygen for the survival of politicians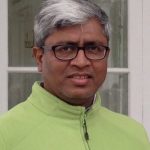 Ashutosh
Former AAP leader and editor
As a former political activist, I can say with certainty that politicians always look for headlines. Headline hunting is the oxygen for their survival. The minute a politician is out of news he or she is politically dead. Prime Minister Narendra Modi survived taints of 2002 riots because the national media kept him in circulation. It is therefore not surprising that even after occupying the top post, he does not leave any opportunity to steal a few frames of cameras and home pages.
What surprises me is the language, venom and vitriol in articulation. Indian politicians, even if they hated each other, still maintained a certain amount of civility in their public exchanges and warmth when they met. Now politics has become a war by other means. Opponents are enemies and enemies have to be liquidated. This is born out of a deep sense of insecurity. This is a disease.
To not abuse is construed as a sign of weakness. One BJP spokesperson confided in me that the day they don't shout or scream at opponents in TV debates, they are told that they did not defend the party well enough. He is an otherwise mild-mannered man, but as soon as TV cameras are on he metamorphosizes into a monster. Other party spokespersons have also learnt this art.
Why should Rahul Gandhi and Arun Jaitley be blamed when the ruling party of the country calls the opposition leaders "naxals"? Modi himself had earlier referred to Shashi Tharoor's late wife as "40 crore Ki girl friend" ahead of the 2014 campaign.
---
What's happening among politicians in the states is far ruder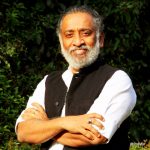 Dilip Cherian
Image consultant and political strategist
In 'image management' sector, we often use the word "name" as a synonym for "brand". But today in India, name-calling seems to be an attempt to thrust branding onto anybody. Is "clown" the response to "mitron" or does it begin before?
There is a problem with the excessive name calling that's going on currently and it doesn't matter, one side or the other. The attempt is to thrust onto the public a nasty mnemonic, which casts aspersions on the other side. This has gone on in recent times at a much greater level than ever before. Is it partially fed by Social Media hungry for hashtags? Or is it just the language for the young? Whatever it is, abusive name calling is rampant today.
If you think what's happening at the Centre is a benchmark, think again. What's happening in the states is far ruder. The kind of invective, the kind of language that those who are purportedly leading the people are using, is becoming a problem. Will the younger generation accept it and make it their own? Or will there be a firm rejection at some point in time?
My sense is that the elections of 2019 will probably be the high watermark for this kind of name-calling. And for those following hashtags, it'll be wonderful to hear which one you thought of and which one actually pissed you off. Sorry for the French here.
---
Also read: Here's why Modi gets away with his gaffes, while Rahul Gandhi gets called Pappu
---
What's new here is that the headlines are so delightfully puerile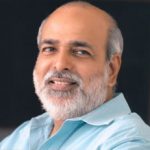 Sashi Kumar
Chairman, Asian College of Journalism, Chennai
Well, isn't the political appetite all about being headline hungry? What's new here is that the headlines are so delightfully puerile. We as consumers of news media should be grateful that we are reduced to choosing between the cloning and the clowning – no I'm not about to disclose who I mean by which – instead of having to split hairs about matters of state.
What emerges in this rambunctious slanging match is
(1) that Rahul Gandhi better cling to what he thinks is politics for dear life, because he certainly doesn't have a future or better career as a mimic, which comes across as his alternative passion;
(2) that Arun Jaitley's clown-baiting gusto is in sharp contrast to his slippery grasp of an evasive economy – " If you can't give them bread, give them jokes", seems his mantra besides Modi.
(3) that the person who the one is attacking and the other rushes to rescue, the one who wears the crown and is respectively clowned and cloned, is blissfully above all this, because he's figured out how to stay ahead in the headliner game without allowing the press as much as a peep into what he's up to – "Keeping the press at bay keeps criticism away" , seems the Modi suktha at play here.
(4) that, with this promising one-upmanship, we're going to have a great election year ahead with great headlines, unless of course the #MeToo villains in the media themselves keep hogging the limelight through the next year too.
---
Clown Prince remark is Arun Jaitley chiding Rahul Gandhi like an indulgent uncle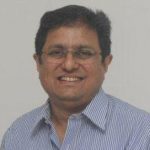 Sandip Ghose
Marketing executive and commentator
Whatever one may think of his substance, Rahul Gandhi's communication consultants and speech trainers deserve high marks. Not sure if he also has a "mind coach" (like Paddy Upton was to the Indian Cricket Team in the run up to the 2011 World Cup), but we are seeing a radically re-engineered and energized Rahul on the campaign trail.
Rahul Gandhi is delivering as per a script. And, clearly his advisers do not believe in restricting the script with reality checks. He is working with the singular objective of demolishing Prime Minister Narendra Modi's reputation of honesty, which he knows is his ultimate trump card. For that, Rahul is not going to allow facts or propriety to come in the way.
He quotes various absurd figures for offsets on the Rafale Deal or misquotes foreign leaders claiming that one called Modi "corrupt" and the other a "liar" by implication. Rahul also incites workers of a PSU (HAL) with patently incorrect information.
Rahul knows very well "Bhai" is a form of address in Gujarati that is even used between sons fathers. Dhirubhai Ambani would have been Bhai not just for Mukesh and Anil but Kokilaben too.
So, Modi suffixes a 'bhai' to the first names of Anil Ambani, Mehul Choksy and Nirav Modi. By turning it on its head, Rahul is being disingenuous at best and dishonest at worst.
But, what defies decorum is Rahul shouting from an open Jeep in Gwalior "Desh ka Chowkidar Chor Hain".
Against that, Arun Jaitley chiding him as the "Clown Prince" is like an indulgent uncle lovingly calling his brat of a nephew "Badmash".
What is surprising, however, is the media giving Rahul a free pass and unlimited airtime.
---
By Fatima Khan, journalist at ThePrint. You can follow her on twitter @khanthefatima. 
Separate fact from fiction, the real from the fake going viral on social media, on HoaXposed .