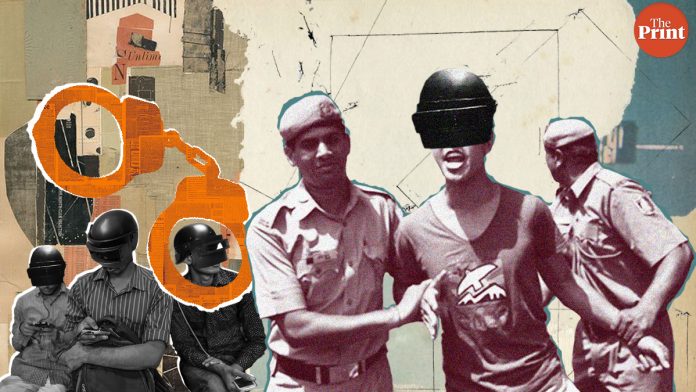 Text Size:
The Gujarat police arrested several PUBG lovers, many of them students, for playing the banned video game. The police's notification has said games like PUBG adversely affect children's "overall behaviour", while harming their academic results.
ThePrint asks: PUBG players arrested: Overreaction by police or is addiction a public concern?  
---
Addictive games like PUBG have mental health and social repercussions but arrest is not the way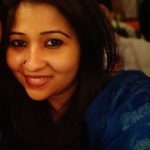 Garima Srivastava
Assistant Professor of Psychology, Delhi University
Addiction to online games like PUBG are similar to substance-related addictive disorder or any other form of behavioural addiction, like gambling. American Psychiatric Association has listed 'Internet gaming addiction' in the Diagnostic and Statistical Manual of Mental Disorders. These games have mental health and social repercussions and can be a cause of concern for the individual, family and the society.
However, arresting players of PUBG is not the right way to go about handling the problem, as the issue is much more complex.
Since it's an addiction disorder, the signs and symptoms need to be identified and managed by trained mental health professionals. Not every person playing PUBG or similar games online can be clubbed into the category of an 'addict'. But there are precursors that lead an individual into these games, and they are deeply linked psychological factors such has lack of familial support, low self-esteem, loneliness, comorbidity along with other mental health conditions that require assessment.
More than taking harsh punitive actions, it is important for all the stakeholders – the government, schools and mental health professionals – to employ preventive strategies and awareness mechanisms to help identify children, adolescents and adults in the early stages of their addiction and also strengthening the psycho-social support around them.
---
PUBG addiction is affecting our society's productivity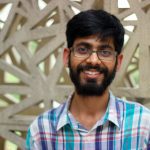 Achyut Mishra
Journalist, ThePrint
It is undeniable that the arrests are nothing but a case of discretionary overreach by law enforcement agencies.
That said, PUBG addiction has reached alarming levels.
Consider the following scenario: A person in Delhi comes back from work late evening. His friend and roommate, an engineer, is busy playing PUBG. Two other common friends in Gurgaon, and one in Bengaluru, all engineers, are also part of the team. It's 8 pm. The game, which had probably started at 7 pm, continues till 1 am. Everyone is shouting, "Kill that guy", "Someone is hiding behind the bush", "I am hit", "Let's get more weapons".
Now put the same sequence on a loop that has been running daily since the last few months. On weekends, repeat it at least twice.
Now consider that it's not some hypothetical scenario. I am that Delhi guy who confronts this situation every day. If this account doesn't sound like serious addiction – if not anything, it is affecting our society's productivity – I don't know what does.
---
Also read: Google set to launch 'Netflix of gaming' that won't need pricey consoles, computers
---
For many working professionals, playing PUBG is a recreational activity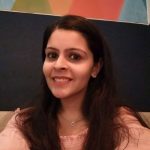 Kritika Sharma
Special Correspondent, ThePrint
Arresting people for playing a game is definitely an overreaction, and reflects a larger trend in India where people get arrested for petty reasons.
The game has been banned in some cities of Gujarat for being too violent in nature and affecting the studies and overall behaviour of children.
While there have been reports about children and young professionals getting addicted to the online game, arresting people is not going to help counter the problem of addiction. It is entirely up to an individual to decide whether s/he wants to cut down on the number of hours they spend online playing PUBG.
Many working professionals have taken to PUBG as a recreational activity or as a means of virtual socialising. Branding anyone who plays the game a criminal is wrong.
---
Ban on PUBG is a disproportionate state response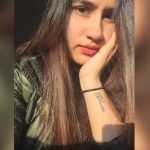 Urvi Singh
Mphil scholar, Department of English, DU
State intervention in recreational activities is a questionable issue to begin with. A ban on a recreational activity, like the one on PUBG, rarely works and instead trivialises authority of the government agencies.
While there are bigger socio-economic and political issues that plague the society, implicating individuals on the grounds of erroneously assumed morality and individual choice makes no sense.
The ban seems to be a disproportionate response to the PUBG mania among youngsters. While it is in the best interest of an individual to exercise moderation, state intervention, needless to say, is unnecessary and an overplayed response.
The target age group of the game is a huge market. From teenagers to the working populace in their late 20s, the bracket seems difficult to homogenise through law, based on reasons like examination schedules.
For an individual to limit the time spent playing the game, the motivation has to come from the self. If the game affects the player's primary responsibility, say academics, then that needs to be self-regulated. As someone who is part of this demographic, I have not only made friends from people coming from a varied socio-economic background but from all over the country. If used judiciously, the game will remain what it is – a game – and not become an excuse to ostracise individuals.
---
By Fatima Khan, journalist at ThePrint.
Check out My543, our comprehensive report card of all Lok Sabha MPs.