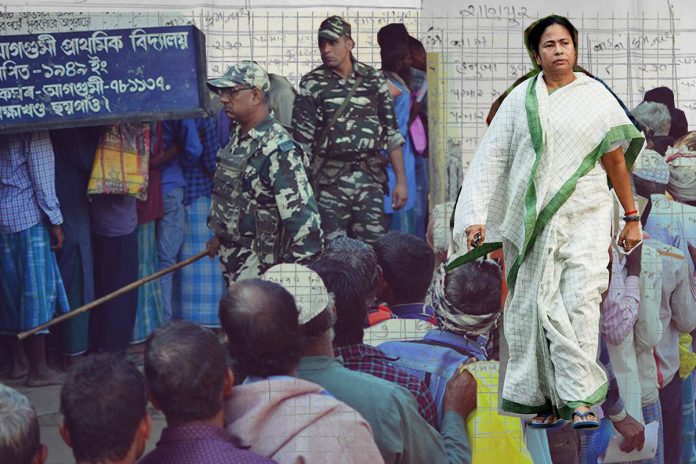 Text Size:
Mamata Banerjee Tuesday said that Assam's NRC draft will divide the people of India and lead to "bloodbath and civil war in the country".
Amit Shah retorted that the West Bengal chief minister was trying to "mislead people" and demanded that her party, the TMC, should state its position on the issue of Bangladeshi migrants.
ThePrint asks: NRC will lead to 'bloodbath' in India – Mamata Banerjee stoking communal fire or voicing public insecurity?
---
Is Mamata trying to turn West Bengal into an orphanage?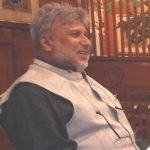 Shishir Bajoria
State Executive Member, West Bengal BJP
The National Register of Citizens in Assam has nothing to do with the present government; the process began much before they came to power.
West Bengal has suffered because of such vote bank politics for a long time. Earlier, migration happened in large numbers encouraged by the party in power at the time, the CPI(M).
Now, Mamata Banerjee is doing the same in a very open manner. When infiltrators come in, whose interests do they hurt? They hurt the national interest. Whose livelihoods are taken? It is the Indian Bengalis, the Bengali people who have lived in this country for a while. The only ones who stand to benefit are political parties.
At the end of the day, every country should first look after its own citizens. Will other countries let you enter without a visa? Do they show 'humanity' to illegal migrants?
Let's take a step back. Even on the Rohingya issue, Mamata Banerjee took a similar stand. She welcomed them and offered them protection as well. One needs to ask if she is trying to turn Bengal into an orphanage. If you talk to Bengali people living on the border, they are rattled by such an approach.
For Mamata to say as an elected head of state that there will be a civil war is unthinkable. Opposition leaders shouldn't be saying something like this, let alone chief ministers.
The larger Bengali view is that she is trying to woo the minority votebank. She will only end up hurting the people of West Bengal.
---
Mamata has plummeted to lowest depths of votebank politics with 'bloodbath' statement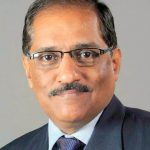 Ratan Sharda
Author, Secrets of RSS: Demystifying The Sangh, and columnist
With the 'bloodbath' statement, Mamata Banerjee has plummeted to the lowest depths of vote bank politics. For a constitutionally elected head of state to make such a statement amounts to contempt of Supreme Court that ordered for the fresh NRC draft under its watch.
She has not only gone back on her own stance in 2005 after her theatrics in Lok Sabha, she has also opposed the Rajiv Gandhi Accord of 1985. It is sad that no party from 1985 to 2014 tried to make this accord into a working model. The BJP had the courage to take it up earnestly.
We must remember that the flow of illegal foreigners increased after Indira Gandhi's infamous IMDT Act, 1983 on the back of a bloody and forced election. The burden of proof of proving a person as an illegal immigrant lay on the person who complained and not on the person who came to India. Other conditions in it were also ridiculous. This act was struck down in 2004 by the Supreme Court, and judges remarked that this Act resulted in foreigners dictating the democracy in India.
Unfortunately, from 2004 to 2014, the Congress governments both at the Centre and the states did nothing in act or in spirit.
The figure of 40 lakh people who were left out of the NRC will obviously change as there are mistakes in the draft. There are proven reports that Muslim-majority areas manipulated the NRC government employees. The bigger question is – can we throw out, say, even 20 lakh people? Too difficult – from 1971 to 2018, two generations have come up.
The solution offered by Assamese leaders in a 2004 seminar was that there could be three ration cards – red, orange, and green. Red for those who will be deported, orange card holders could have work permits but no voting rights, and green for confirmed Indian citizens. But Vajpayee lost at the time and no so-called secular party would want to lose a solid vote bank, so this solution was not even discussed. We need sagacious minds to resolve a national crisis, not an anti-constitutional war cry.
---
We can ignore Mamata's warning only at our collective peril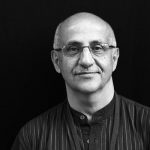 Harsh Mander
Former IAS officer and social activist
West Bengal chief minister Mamata Banerjee's warning that Assam may be heading towards a bloody civil war may sound alarmist. Sadly, it is not.
The declaration in the NCR draft that as many as 40 lakh people have been unable to establish that they are citizens of India has thrown these people into a tumult of uncertainty and fear about their futures.
In this moment, Mamata's statement is a resounding word of caution and public forewarning. It is an act of statespersonship, made with political courage and humanity, at a time when multitudes of residents of Assam need the reassurance that they do not stand alone in this catastrophic moment in their lives.
The central government is troublingly and irresponsibly silent about what will happen to those who are ultimately unable to prove their citizenship. Will they be pushed into an unwilling Bangladesh, which will push them back, perhaps accompanied by state violence? Will they be detained indefinitely in concentration camp-like detention centres, with children separated from parents? Or will they continue to live without rights, as marked people in a hostile social and political environment?
If the last is the case, is there not indeed a danger of mass violence? Let us not forget the 1980s and the Nellie violence in which 3,000 Bengali Muslims were killed in a few hours in the worst single instance of communal massacre in Independent India. It is these dangers which Mamata Banerjee warns us against. We can ignore – or demonise – her warning only at our collective peril.
---
Mamata hasn't missed political fall out of NRC, bulk of the 40 lakh people may seek shelter in Bengal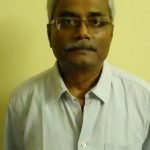 Rajat Roy
Senior journalist and political analyst
Chief minister Mamata Banerjee is in a fix. The recent publication of the final draft of the National Register of Citizens (NRC) has put her in a bind. Although the NRC did not spell out the demographics of the 40 lakh people who are left out of it, it is common knowledge that an overwhelming number of them are Bengali, and majority of them Muslim.
The potential fall out of this is not missed by Mamata. If they are forced to leave Assam, it is likely that a good number of them would seek shelter in the neighbouring state of West Bengal, invoking the memory of the 1983 riots in Assam that sent thousands of Bengalis into the state. Also, there are around 28 per cent Muslims in Bengal and most of them support the Trinamool Congress (TMC), and Mamata cannot afford to ignore any affront to them. Hence, she is on warpath on the issue of NRC.
The illegal migration to West Bengal and other states from Bangladesh has been a political issue for quite some time. During the 2014 general election campaigns, Narendra Modi came to West Bengal and warned that illegal migrants would be sent back to Bangladesh, in an effort to consolidate Hindu votes. Modi's threats scared Muslim voters in Bengal, which helped the TMC. Now, taking cue from Modi, BJP leaders are saying that after Assam, it would be Bengal's turn to have an NRC. Of course, for that to happen, the BJP will have to come to power in the state first.
Mamata is also facing flak for her administration's lack of initiatives. NRC authorities, while compiling the records, sent files of people to respective states for verification. West Bengal also received around 1.2 lakh cases for verification. But because of the lackadaisical attitude of the state administration, few files were sent back to Assam after verification. The blame game has begun. The issue has now turned political, rather than administrative.
---
Unlike other political leaders, Mamata Banerjee has at least taken a stand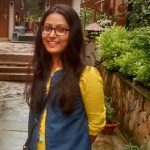 Kritika Banerjee
Senior Assistant Editor, ThePrint
West Bengal chief minister Mamata Banerjee's statement that the NRC list will divide people and lead to bloodbath across the country is, of course, political.
But, her statement also points to a genuine fear of otherisation. The over 40 lakh people left out of the final draft of the NRC face a real threat of persecution in a climate of mob violence and lynchings.
This list, I fear, will be used to polarise people and drive one community against the other, especially when the dominant narrative has been to paint almost every Bangladeshi migrant as illegal.
The government's stand on the issue has been largely focused on national security, altogether ignoring the humanitarian crisis that the NRC list can trigger.
There is no clarity on what happens next to the people who have been left out of the list. Will they be deported? Will they lose their legal rights? What happens to families where one member has been left out, while the rest have been included?
These are the questions political parties must ask when they raise the issue in Parliament or at any other public forum. The opposition, unfortunately, has been found wanting in this regard, with most parties choosing to play it safe ahead of the big electoral battle in 2019.
Mamata Banerjee, in that sense, has at least taken the lead in posing some tough questions, albeit political, to the Centre and the state government.
---
Compiled by Deeksha Bhardwaj, journalist at ThePrint. 
For ThePrint's smart analysis of how the rest of the media is doing its job, no holds barred, go to PluggedIn