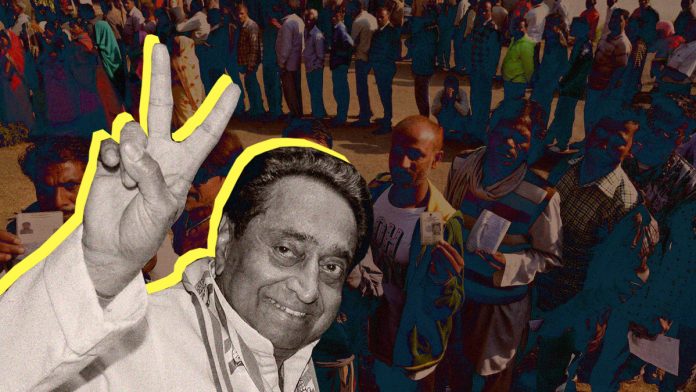 Text Size:
Kamal Nath, on his first day as Madhya Pradesh chief minister, announced incentives for industries that hire 70 per cent local workers. When questioned about this scheme, Congress president Rahul Gandhi said he will discuss it with the CM.
ThePrint asks: MP push for 70% industry jobs to locals: Valid regionalism or is Congress the new Shiv Sena?

---
Shiv Sena's politics based on hatred, ours based on strengthening Madhya Pradesh's economy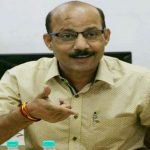 Pankaj Chaturvedi
Congress Madhya Pradesh spokesperson
It is completely unfair and unwarranted to compare Congress' announcement to a Shiv Sena-like model. Shiv Sena's politics is based on hatred, ours is based purely on strengthening our state's economy.
It is a fairly simple logic. As long as unemployment continues to prevail in the state, there can be no real growth. The Congress party's focus has been on pushing for employment opportunities for the youth.
If we do not take measures such as these, then the youth will solely rely on loans and fall into a debt trap.
Moreover, Kamal Nath ji, in his statement, has specifically mentioned that there is no hatred or animosity against those who come from neighbouring states such as Bihar and Uttar Pradesh. They are very much welcome to come and work in Madhya Pradesh's industries. There are no restrictions whatsoever.
The government will also write off short-term loans for farmers, drawn from nationalised and cooperative banks, up to a limit of Rs 2 lakh. This was something we promised prior to the elections and we have adhered to it. While we realise that it will take structural changes to help the farmers in the long-term, this is necessary for immediate relief.
These measures should be appreciated and no analogy to the hateful model of Shiv Sena should be drawn.
---
A national party has to work to keep national integrity intact – not just one state's integrity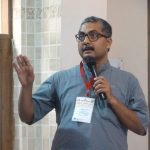 Anil Saumitra
BJP Madhya Pradesh spokesperson
Madhya Pradesh is called the heart of India. It is a state where people from across the country come and eventually settle. It is only natural for the heart of the nation to experience this.
While it is true that local people deserve some preference, this shouldn't translate into restrictions of any sort on any other set of people. Also, and more importantly, many governments have made such promises, but never implemented them. Announcing a populist measure and implementing it are two very different things. Implementation is far easier for a regional party, than it will be for a national party like the Congress. The Congress party has to function in Uttar Pradesh and Bihar as well, not just in Madhya Pradesh.
A national party has to work to keep the national integrity intact—not just one state's integrity. For a national party like the Congress, all citizens should be equal.
I personally believe that while promoting local people is important, it shouldn't come at the cost of demoting someone from a different state who has all the qualifications and talent.
The Kamal Nath government is also writing off loans drawn before March 2018. The year is about to end, which means most farmers who had intended to repay the loan have already done so. Such a move will only encourage loan defaulters to continue defaulting.
---
Also read: Congress promises restrictions on RSS shakhas in MP: Cynical poll ploy or hard secularism?
---
Madhya Pradesh government's decision no way similar to Shiv Sena diktat in Maharashtra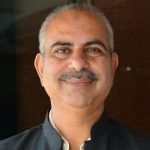 Rasheed Kidwai
Visiting fellow, ORF
We, as a nation, have a habit of getting carried away by hearsay without cross-checking for factual accuracy or context.
Madhya Pradesh chief minister Kamal Nath, on day one in office, was offering sops and incentives. He announced setting up of four garment parks in Madhya Pradesh to generate job opportunities. He said that industries employing 70 per cent local staff (residents of Madhya Pradesh) would get additional government concessions and benefits.
There is no barrier or restriction on youth or labour coming from Uttar Pradesh or Bihar in Madhya Pradesh. Nor, is it like the Shiv Sena diktat in Maharashtra, which sought to threaten and intimidate immigrants and workers from other states. The idea is to accelerate regional growth. It is similar to state-run entrance examinations for admission in government medical and engineering colleges, where domicile issue is not discriminatory per se. This is a case of creating controversies where none exist.
As per one estimate, unemployment in Madhya Pradesh during the previous BJP rule had gone up by 53 per cent and unemployment-related suicides had surged 20 times between 2005 and 2015. Madhya Pradesh state assembly records show that an estimated 17,600 jobs were created every year in the state between December 2003 and March 2017 when the BJP was in power.
---
If other states start similar policies, Madhya Pradesh's youth in those states will suffer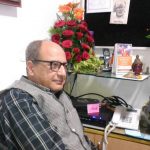 Alok Dave
President, Association of Industries of Madhya Pradesh
If chief minister Kamal Nath's announcement is implemented properly and with utmost honesty, it can truly play a major role in checking the rampant unemployment in the state. That said, it is important that this isn't just another populist announcement meant only to further political motives.
On the flip side, if other states start implementing similar policies, it would mean Madhya Pradesh's youth in those states will suffer. That is always a disadvantage and must be kept in mind.
We have seen for some time now that big companies, such as TCS and Infosys, come to Madhya Pradesh and mostly hire people from other states. Madhya Pradesh's citizens suffer due to this, and unemployment among state's youth persists.
As far as farmers' woes are concerned, we have seen for far too long that there is a huge disparity between the market prices for vegetables and the price that the farmer receives for his/her crop.
The government must motivate farmers to grow crops that are native to this region and this will ensure greater returns. Ultimately, the long-term solution is to promote local growth by encouraging local industries.
---
Majority of youth in tribal-dominated regions of MP migrate to Gujarat for livelihood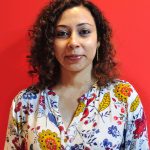 Ruhi Tewari
Associate editor, ThePrint
The Congress wants to be the new parochial and conservative pole in Indian politics. Having hit its lowest in 2014, the Congress figured it needs to play the game its rivals have successfully mastered. Its soft-Hindutva approach, led from the front by the 'janeudhaari brahmin' and 'Shiv bhakt' Rahul Gandhi, has been a crafted strategy to counter the BJP's aggressive Hindutva.
Madhya Pradesh chief minister Kamal Nath's swipe at the migrants soon after taking oath reeks of the same blinkered and illiberal worldview that is associated with the Shiv Sena and the Maharashtra Navnirman Sena, who built their politics on an anti-outsider line. The Congress would do well to remember that unlike the Shiv Sena's limited geography, it is a pan-India party that does not stand for any one region.
Concern for your region calls for creating more jobs rather than asking those from other states who find work there to leave. Migration is a reality of modern-day societies, which cannot be wished away. Just as those from other states find work in MP, many from MP also have to travel out for work. Kamal Nath's statement is particularly incongruous given how a vast majority of youth in tribal-dominated regions like Jhabua and Dhar are forced to migrate to neighbouring states like Gujarat for livelihood.
Pandering to hyper-regionalism is a dangerous and myopic political game, and one that a party, which prides itself as a 'liberal' and moderate force, would do well to stay away from.
---
By Fatima Khan, journalist at ThePrint. You can follow her on twitter @khanthefatima.
Separate fact from fiction, the real from the fake going viral on social media, on HoaXposed .