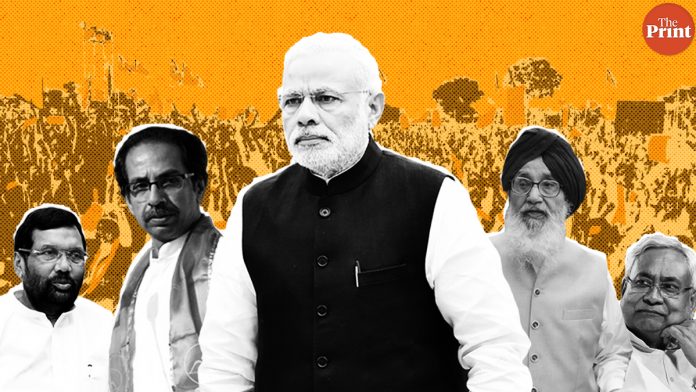 Text Size:
Narendra Modi filed his nomination from Varanasi Friday after a grand roadshow and in the presence of NDA allies. He was accompanied by Parkash Singh Badal of the Shiromani Akali Dal (SAD), Bihar chief minister Nitish Kumar of the Janata Dal (United), and Shiv Sena chief Uddhav Thackeray.
ThePrint asks –Modi's show of strength with allies: Is BJP ready to be more accommodative if voted back?
---
NDA is far more accommodating than non-starter mahagathbandhan & Modi's roadshow proves that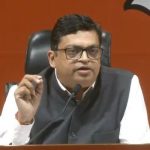 Gopal Krishna Agarwal
National spokesperson, BJP
The BJP under Narendra Modi believes and follows 'sabka sath, sabka vikas' in all our policies – both in letter and in spirit. The BJP-led NDA, having 41 parties under their umbrella, is far more accommodating than the non-starter mahagathbandhan under the Congress, which is in complete disarray.
This show of NDA bonhomie was very well evident at the time of nomination filing of president Amit Shah, and now at the joint roadshow of PM Modi.
Coalition dharma does not mean that all parties will fight for power among themselves. India needs decisive and strong leadership, and at times coalition parties want weak leadership.
Calling decisive leadership as authoritarian is not advisable. If we go into the history of coalition governments, we will find that coalition governments generally failed when the leading party was weak.
Political parties usually align with whom they perceive to be in a position to form the government.
All indications are that Narendra Modi will win the 2019 elections hands down and form the next government. Even if you compare the campaign of the BJP and the opposition, it's visible that the opposition has lost all steam. They want to make EVMs the scapegoat for their defeat. They continue to blame each other for the failure of the mahagathbandhan.
---
Also read: BJP has trained 11 lakh workers to campaign for Modi's re-election
---
As Gujarat CM, Narendra Modi had become used to governing without allies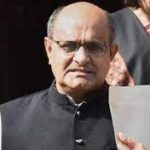 K.C. Tyagi
National spokesperson, JD(U)
The idea behind coalition politics is that although all parties may have their own set of beliefs and manifestos, they choose to agree on a common minimum programme for effective governance.
The trend of coalition politics was started by Jyoti Basu of the CPM. This was taken forward by former PM Atal Bihari Vajpayee who brought several parties under the NDA umbrella. Now Prime Minister Narendra Modi has tried to take this trend forward.
However, coalition politics under Vajpayee and Modi is different. And that's because Vajpayee's BJP did not have absolute majority, which Modi's BJP achieved in 2014. A party without full majority in Parliament will be much more accommodative and flexible in its attitude towards allies.
As the chief minister of Gujarat, Narendra Modi was used to governing the state without any alliance partners. This may have had an impact on his temperament as a leader.
This roadshow in Varanasi, where several NDA allies have been invited, is a welcome change from what we saw in 2014. The allies are finally being respectfully adjusted. It is a show of solidarity when all allies share a stage in this manner.
---
Also read: Why it's okay for liberals to retweet Raj Thackeray's anti-Modi tirades
---
On allies, Modi is ready to stoop if only to conquer later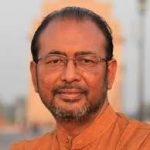 Nilanjan Mukhopadhyay
Columnist and author of "Narendra Modi: The Man, The Times"
The question of Narendra Modi being more accommodative towards coalition partners would arise only if he secures another tenure. But, he certainly acted in an un-Modi like manner while striking alliances and making up with estranged partners before the announcement of the poll schedule.
This indicated two things. First, it showed that beneath the tough veneer of a non-compromising strongman, Modi can be a pragmatist if it helps him gain political power. He is ready to stoop if only to conquer later. Second, it showed they had assessed that the going was tough for the BJP. Remember, the alliance with the Shiv Sena was struck within days of the Pulwama terrorist attack. The BJP's compromise with the Sena was against the conventional wisdom of the carnage dramatically improving its prospects. It just showed that although the BJP's chances had improved, it wasn't like the dominance it had in 2014. Back then, Modi had spelt out that allies would have to accept the BJP's terms.
From the time when Modi belittled allies like Nitish Kumar, he has come a long way. This doesn't imply any change of heart. It is just that the presence of allies on his roadshow enables him to project a united NDA against a divided opposition – his 'pure' front versus a Maha Milawat.
---
Also read: Naïve to assume Narendra Modi's Varanasi roadshow is meant to win a single seat
---
BJP has realised it cannot function without being accommodative and taking its allies along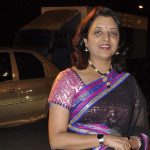 Manisha Kayande
Leader, Shiv Sena
Prime Minister Narendra Modi sharing a platform with NDA leaders before filing his nomination is a testament to the fact that the BJP has finally realised the importance of its allies. They have realised that they simply cannot continue to function without taking their allies into confidence and being more accommodative in nature.
The sheer importance of regional parties like the Shiv Sena is also finally beginning to make sense to the BJP. They realised that even though they prima facie seemed to be growing, they still hadn't conquered many states, especially those in South India. Their regional allies, on the other hand, have carved a niche in their respective states.
There is no denying that NDA 1 was far more cohesive than NDA 2. There was hardly any common minimum programme in NDA 2. In plenty of important decisions, the allies in the NDA 2 were hardly taken into confidence. All of this led to a more disintegrated NDA, under PM Modi.
But the BJP has finally realised that Shiv Sena is their oldest and most trustworthy ally. We have never back-stabbed them, unlike their other allies. More importantly, we have a solid voter base in Maharashtra and they need us to come to power in the state.
---
Presence of NDA leaders refutes claims that BJP had mistreated its allies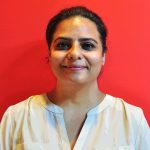 Pragya Kaushika
Assistant Editor, ThePrint
If the 2019 Lok Sabha election is marked by one significant strategy on part of the BJP, it is its flexibility to accommodate more allies, even at the cost of surrendering its own share of seats, such as in Bihar where the BJP gave away a lion's share of seats to its ally Janata Dal (United) and allowed it to play the role of big brother.
The BJP has also entered into seat-specific alliances with Hanuman Beniwal's Rashtriya Loktantrik Party in Rajasthan and Thushar Vellapally's Bharat Dharma Jana Sena in Kerala.
Prime Minister Narendra Modi, the master strategist, is trying to be more accommodative of the allies in the NDA. The presence of NDA leaders during the filing of his nomination, as well as during BJP president Amit Shah shows that the BJP has kept the NDA in order, rebutting allegations that it had mistreated its allies or taken them for granted.
Once adamant and over-confident, the Modi-led BJP had let allies like Telugu Desam Party go and also made its oldest allies Shiromani Akali Dal and Shiv Sena sulk openly. Most allies have fallen in line after the Modi government's muscular approach on terrorism and the Balakot air strikes.
In return, the BJP under Amit Shah and his close aide Bhupendra Yadav also became softer and accommodative towards the demand of its allies.
The BJP has shown willingness to forge new alliances. However, the number of seats the BJP wins in the 2019 elections will likely decide how it maintains this new cordial relationship with the allies after the elections.
---
Get the PrintEssential to make sense of the day's key developments