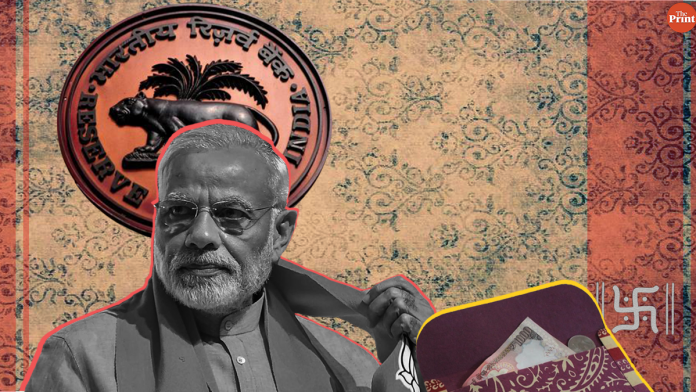 Text Size:
Before its disruptive demonetisation exercise in 2016, the Narendra Modi government was thinking of introducing bank notes of Rs 11 and Rs 21—denominations that are widely used for 'shagun' at weddings or other auspicious occasions. The idea was discussed with the finance ministry and the RBI before being shelved.
ThePrint asks: Modi govt nudged RBI for 'shagun' notes – Easing Hindu practices or irrational economics?
---
Modi govt should be lauded for taking initiatives that are rooted in Bharatiya culture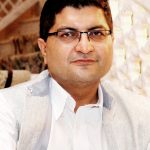 Arun Anand
CEO, Indraprastha Vishwa Samvad Kendra, and author of Know About RSS
Currency is a crucial monetary tool that plays a pivotal role in not only the economy of a country, but also impacts its social life. All the tools that help govern a nation have to be rooted in a cultural context as well.
In Bharatiya society, it is common practice to give Rs 21, 51, 101 as gifts. This custom is prevalent amongst all sects, religions, castes in the nation. So what's wrong in printing 'shagun' notes – it would make the act of giving shagun easier for the common people.
One must not forget that administrative tools are for the people. The tradition of issuing special coins and postal stamps to mark cultural occasions has been a common practice.
So if there was a move by the Modi government to get 'shagun' notes printed by the RBI, there is nothing wrong in it. However, if the RBI didn't find it to be feasible and the government didn't push for it further, it shows that the intent of the government was to facilitate and not to make a political issue out it.
The Modi government, rather than being faulted, should be lauded for taking such initiatives that are rooted in the Bharatiya cultural context.
---
Modi govt seems to prioritise disruptive economic gestures over smooth functioning of economy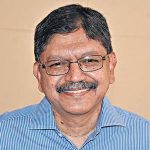 Narendar Pani
Professor, National Institute of Advanced Studies
One of the things Modi government will be remembered for is its willingness to place gesture above the smooth functioning of the economy. Demonetisation as a gesture against black money overrode all considerations of the huge disruption it would, and did, cause to the economy. The proposed 'shagun' notes would have had the same effect, if on a smaller scale. It would have disrupted the simplicity the decimal system provides when counting large sums of money. And in a market where products tend to be priced at round figures of Rs 10 and Rs 20, the 'shagun' notes would have traders struggling to generate small change.
The fact that the government was thinking of 'shagun' notes at a time when it was simultaneously working to move the country up the ease of doing business index, reflects a larger difficulty this government seems to have in understanding the economy. It tends to reduce the economy to a few indicators and assumes that as long as these numbers are doing well it does not matter what is done elsewhere. But the economy is interconnected and a series of considerations outside the government's favourite indicators, such as the pressure on beef exports, are beginning to hurt. Each of them may not be much in themselves, but they all add up.
---
No official communication on this – would be hard to conjecture on Modi govt's objectives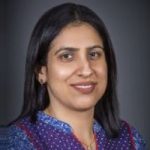 Radhika Pandey
Consultant, National Institute of Public Finance and Policy
It has been reported by ThePrint that the government mulled over the idea of introducing Rs 11 and Rs 21 bank notes prior to the demonetisation move. The issue of banknotes and denomination of notes is governed by Sections 22 and 24 of the RBI Act. According to these provisions, the RBI is the sole issuer of bank notes and the denomination of bank notes is decided by the government in consultation with the RBI Board. There is no official communication on the above-mentioned move. Since the minutes of the Board meeting of the RBI do not provide any information on this, it is hard to conjecture on the objectives of this move. It is further reported that the proposal of issuing Rs 11 and Rs 21 notes was rejected by the RBI. We are also not aware of the grounds of rejection of this move.
To give it a religious flavour does not appear sound, as these notes, if issued, would have been available for use by people of all religious affiliations. To term its use for 'shagun' purposes also does not seem practical, as the minimum denomination for shagun, for all practical purposes, is much higher nowadays.
---
Banks also issue Lakshmi and Ganesh coins on Diwali and Durga Puja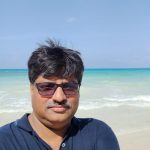 Sangit Kumar Ragi
Professor, Delhi University
I am not sure if Narendra Modi government ever thought of introducing the 'shagun' notes, but if they did then it's a welcome step and one in the right direction.
The printing of currency notes is governed by the principle of need and use of currency in the market. If this principle is taken into account for printing these notes, then it is not poor mathematics. There are millions of marriages that take place in India each year. There are also thousands of other cultural and religious practices such as pujas, and they all require shagun denominations of Rs 11 and Rs 21 and so on.
If we look at the Hindu calendar, every day has some or the other puja, vrata, jayanti or utsava. It generates a cultural economy. Let us not forget that India is not only a political entity, it has its own distinct cultural and civilisational identity. There is no harm if the state responds to this cultural economy without compromising its economic rationale. After all, the banks during Deepawali and Durga Puja issue coins with Goddess Lakshmi and Lord Ganesh on them. They simply respond to the cultural demands without ignoring the economics.
---
Introducing Rs 11, Rs 21-notes would have spelt disaster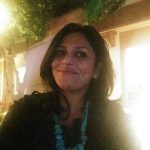 Mahua Venkatesh
Associate editor, ThePrint
Currency notes of new denominations are launched from time to time. Many are also withdrawn keeping in mind the demand and usage. While there is absolutely no lacuna in this process, the new denominations must add value to the currency basket while essentially keeping it simple. The new denominations need to be introduced after much research. Most countries have decimal currencies—currencies based on simple multiples of 10 and 100.
In India, to introducing currencies of Rs 11 and Rs 21-denominations would have spelt disaster—an unmitigated disaster. Where do you stop? Why not Rs 51, or may be Rs 101? You could go on with any number.
Currencies must be simple and help people in transactions. There is no point in having currency denominations in the market that are not used. Printing money is not only time-consuming, but the exercise comes with a cost and therefore it needs to be done diligently.
For example, Rs 2,000 banknotes were launched after the demonetisation exercise. Naturally, this was done without much research and within two years, the RBI is contemplating phasing it out. So, we need to refrain from making grave mistakes again and again.
---
By Fatima Khan, journalist at ThePrint. You can follow her on twitter @khanthefatima.
Get the PrintEssential to make sense of the day's key developments