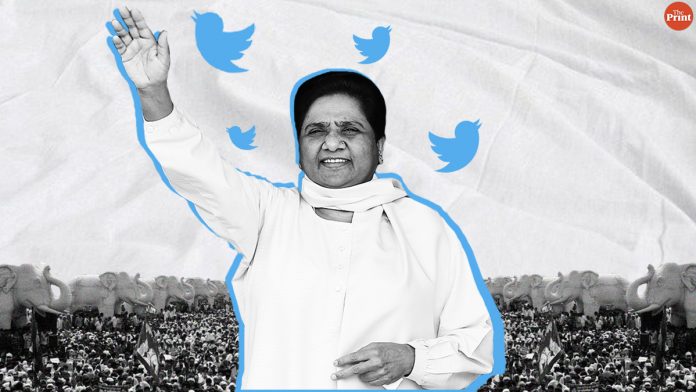 Text Size:
BSP supremo and former Uttar Pradesh chief minister Mayawati, notorious for her aversion to traditional and social media, is now active on Twitter. Her handle, @SushriMayawati, which was created in October last year, lay dormant until a press release from her party, and that blue tick from the microblogging site, confirmed the development Wednesday. Politicians like RJD's Tejashwi Yadav immediately welcomed her on Twitter.
ThePrint asks: Is it a recognition of social media's role in polls or the entry too late to have an impact?
---
Dalit Bahujan masses have long aspired to see Mayawati on social media, her entry will boost cadres' morale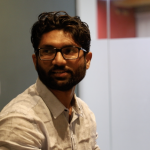 Jignesh Mevani
Independent MLA in Gujarat assembly and convener, Rashtriya Dalit Adhikar Manch
Given the political support that behen Mayawati ji enjoys, and the mass appeal of the BSP, her entry in social media is not late at all. While it is true that several other political party leaders joined social media much earlier, she can compensate for the time lost very quickly — owing to her popularity as a leader.
I am certain this is going to be an absolute hit among her voter base. Seeing Mayawati ji on social media has been an aspiration of the Dalit bahujan masses for a long time. Her entry on Twitter will thus energise social media users from the Dailt community, and also boost her cadres' morale across the country.
Mayawati ji's presence on the social media could also lead to a greater understanding and coverage of her politics by the news media. Moreover, since her interaction with the mainstream media has so far been limited, this will be a great opportunity for her to engage directly with the masses.
For instance, we don't know her views on subjects like the GST and the Budget. We don't get an opportunity to see her reactions on these issues of national importance, but that will change now, thanks to her entry on Twitter.
---
Joining Twitter won't earn Mayawati political dividends as most of her voters are not on social media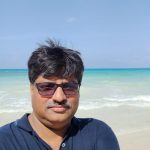 Sangit Ragi
Professor of Political Science, Delhi University
Social media has become a very important political tool because of its reach and velocity.
No wonder all political parties and their leaders have taken to social media platforms like Twitter, WhatsApp and Facebook to engage with their people.
Expansion of telecommunication networks and increase in the number of mobile phones have made it possible for voters to engage with top politicians and vice versa.
Prime Minister Narendra Modi and his team used it very effectively in the 2014 general elections. Thereafter, politicians and parties have created and deployed a huge army of social bloggers who fight their ideological and political battles in cyber.
Mayawati, in that sense, is certainly a late entrant. This is a good move by the leader to reach out to the people, but it is most unlikely to yield desired political dividends because her voter base probably does not communicate through social media platforms.
---
Mainstream media is biased, it was important for us to take to social media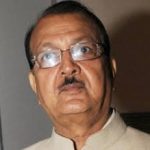 Sudhindra Bhadoria
Spokesperson, BSP
For the BSP, social media is like any other media – a tool to connect with the people. This isn't a connection we desire only close to the elections, and want to communicate with people round the year. Behen Mayawati Ji considers media as one of the four pillars of our democracy.
Twitter will definitely be an important medium for us to spread ideas of B.R. Ambedkar, Kanshiram, Savitri Phule, Periyar and many other icons.
There is no doubt that mainstream media has been biased against the BSP since decades. This is because it is dominated by the privileged. Electronic and print media are under the control of big businesses. Social media, however, is the medium of the masses. Hence, it was important for us to take to social media.
Behen Mayawati ji is the voice of the marginalised, the oppressed. So, using media smartly has of course been an uphill task for us.
But Mayawati ji enjoys immense popularity among anyone and everyone who relates to Ambedkar's ideology. In less than a day she has over 20k followers. This is a testament to how her followers and admirers appreciate her move to join Twitter.
---
Mayawati's presence on Twitter could increase her followers or shatter the enigma around her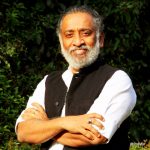 Dilip Cherian
Image consultant and political strategist
Mayawati has always had twin political hallmarks. The first, her legendry ability to turn her support base into votes for her and her party, BSP; the second, her enigmatic inaccessibility. So, when Mayawati chooses to ascend into the portals of Twitter, it is a significant moment. Yes, both for her and for Twitter.
The question that is to be asked now is: will her following grow or will her enigma be shattered? Mayawati joining Twitter is a validation that in the new age of politics, being able to broadcast your messages without the need for interpreters of your maladies is an advantage that needs to be taken.
But has Mayawati's decision come too late or will her arrival, like the formal entry of Priyanka Gandhi Vadra into politics, be seen in hindsight as a move made just in time? Given the almost finality of the battle that Mayawati is waging this time, clearly every tool matters and every bit of leverage helps. Of course, a lot will depend on how cleverly her handle is managed and how swiftly her troops man the ramparts of Fort BSP.
What many could wonder now, of course, is if Mayawati would also choose to embrace Instagram.
---
Mayawati's presence on social media will offer a counter-narrative to Modi and Rahul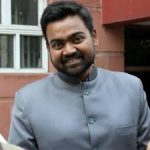 Guru Prakash
Senior Research Fellow, India Foundation
Our demographic dividend is undoubtedly our biggest source of strength. The digital footprint of young India is increasing manifold with every passing day. The aspirational and restless class of young Indians are not shying away from expressing their concerns and challenges on social media. They are impressionable as well, and therefore all political parties are desperate to tap into the emotions of young India on various social media platforms such as Facebook, Instagram, and Twitter, etc.
Mayawati's entry on social media is remarkable in a lot of ways. Dalit movement from Rohit Vemula, Una and creation of Bhim Army in western Uttar Pradesh has benefited immensely from digital activism. Joining the bandwagon will help Mayawati because our tech-savvy prime minister and Congress president are also present. She will be able to offer a counter-narrative. At the same time, social media also has become a vehicle for a positive transformation in the Dalit thought process. There are examples like Tina Dabi and Milind Kamble whose struggles and success must be told and retold to people.
Diversity of opinions and multiplicity of perspectives are important fodder for informed discourse on issues.
It is never too late. We still do not have any concrete data point to indicate the impact of social media on the mood of the public in the context of general elections. It certainly has an instrumental role in shaping the opinion and narrative of the day.
---
By Fatima Khan, journalist at ThePrint.
Get the PrintEssential to make sense of the day's key developments.