Text Size:
After The Hindu newspaper's latest revelation on the Rafale deal, Attorney General K.K. Venugopal told the Supreme Court that the documents were stolen from the defence ministry, and could invite punishment under the Official Secrets Act. The SC bench retorted by asking, "If an act of corruption is committed in the Rafale deal, will the government take shelter behind the Official Secrets Act?"
ThePrint asks: Is the Modi govt bungling on Rafale or are secrecy laws critical for defence deals?

---
Some executive decisions taken with deployment needs in mind do not have to be in public domain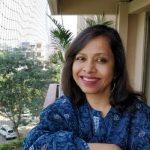 Ratna Vishwanathan
Former Civil servant, Ministry of Defence
The issue of the allegedly 'stolen' documents from the defence ministry becoming central to the Supreme Court's intervention on the Rafale deal seems like an act of grasping at straws.
Having said that, secrecy laws are important for defence deals for two reasons. Just like any other procurement, pricing is always a subject of negotiation and no two deals will have the same offerings. It will depend on buying relationships, numbers and a whole host of other business criteria.
What bears scrutiny is whether due process and procedures have been followed. And that is a matter of public information in the interest of transparency. The second reason is from a strategic perspective since certain executive decisions are taken keeping in mind commissioning and deployment requirements, which do not necessarily have to be in public domain.
The present issue around Rafale, however, has given rise to several questions — from process to procurement — and has become a convoluted conversation. Adding the issue of the stolen documents makes the waters murkier. And as the top court has rightly pointed out in its response to the AG's submission, it will be stretching the argument to say that these facts cannot be used if the materials have a bearing on the issue.
We are deeply grateful to our readers & viewers for their time, trust and subscriptions.
Quality journalism is expensive and needs readers to pay for it. Your support will define our work and ThePrint's future.
---
Also read: With a new report on PMO's role in Rafale negotiation, where does the story go from here?

---
In defence deals, leaks lead to corruption and malpractices and that affects national interest
Lt Gen P.R. Shankar (Retd)
Former director general of artillery
The Rafale deal is embroiled into procedural issues because adequate diligence was not done when the 126 Medium Multi-Role Combat Aircraft deal was converted into a deal for 36 Rafale jets. Because of this lack of due diligence, there seems to be no unanimity in how to approach the issue. The documents accessed by The Hindu newspaper are valid in my opinion.
There are adequate laws and regulations governing the handling of classified documents. No more special laws are required. The need is to enforce the existing laws. It has been a widely held belief among service officers that anything given to the ministry of defence (MoD) gets leaked. There are too many interests working in conflict with each other. The  defence ministry  has to sort out its internal procedures. Enforcement of existing rules and regulations is needed.
Adherence to laid down procedures in handling of classified information is especially very important in the MoD since it deals with matters of national security routinely. As far as the defence deals are concerned, security is important since leaks lead to corruption and malpractices and, most importantly, delay in adding capabilities that are in the nation's interests.
---
Also read: With a new report on PMO's role in Rafale negotiation, where does the story go from here?

---
Case against Rafale deal was built by the petitioners entirely on stolen documents
Anil Bakshi
Defence whistleblower
In this whole Rafale case, the opposition has created problems only for itself. After the latest petition in the Supreme Court, the Modi government will now surely file an FIR against the petitioners because the case was totally built on documents stolen from the defence ministry. Although the honourable court initially dismissed a couple of arguments presented by Attorney General K.K. Venugopal, in the end all the allegations put forward by the opposition fell flat on their face.
Laws around secrecy are very important in major defence deals, and they should be there. However, if the Supreme Court asks for a few documents that are relevant to any deal in defence, then they should be produced, while making sure that they are produced only for the judges and nobody else, not even to the petitioners.
Congress president Rahul Gandhi and others wanted the Rafale aircraft deal to turn into another Bofors, and change the course of the upcoming Lok Sabha elections in their favour. The opposition has stooped to a level where it has started pulling stars from the much-decorated cap of the Modi government. We are witnessing this new low of the opposition. The public will teach them a good lesson in the coming general elections.
---
Any news exposing Modi govt's lack of transparency can't just be classified under secrecy laws
Yusuf Unjhawala
Editor, Defence Forum India
The Modi government has been bungling on the Rafale deal from day one and it has gone downhill ever since. Its latest submission in the Supreme Court about the Rafale documents being "stolen" is a new low, worsened further by Attorney General K.K. Venugopal who told the apex court – "Some F-16s come and bomb us. What are we to do? Without Rafale, how can we resist them."
This comment hurts the Indian Air Force, which is ready to protect India under all circumstances. IAF pilot Abhinandan Varthaman shot down an F-16 in a jet that is going to be retired from service very soon. India has a fleet that will dominate any air war with Pakistan. In fact, India bought the Mirage jets in 1982 to counter Pakistan's purchase of the F-16. It was this jet that pounded Pakistani positions during the Kargil War and was also used in the Balakot strike. In fact, the F-16s were not used by Pakistan during the Kargil War because of IAF's superior capabilities. Since then, India has upgraded its entire fleet with latest avionics and weaponry. This is how a MiG-21 could bring down an F-16.
Use of Official Secrets Act on media houses doesn't cut. Leaks always happen. Everything can be then classified under OSA to stifle investigative journalism, especially when the government is not transparent. Most of the details on the Rafale — the price, its capabilities, the kind of weapons it can fire — are in public domain. What is to be kept secret are the finer points and nobody has asked for those.
The bungling and the politicisation of national security is hurting India. There needs to be a pause and serious rethinking by the Modi government as well as the opposition about how they address the issue of national security.
---
Details revealed weren't top military secret, OSA being misused to threaten journalists
V.K. Ohri
Senior advocate, Delhi High Court
The Official Secrets Act cannot be invoked in the case of The Hindu's reportage of the Rafale deal. None of the details that the reports mentioned were in any way breaching national security. Simple details like the pricing of the Rafale jets are already out in the open and can't hurt the integrity and sovereignty of the country. Details that are not already out can be accessed through the RTI.
The fact that Attorney General K.K. Venugopal argued that the Rafale files were stolen doesn't make any difference. The details revealed weren't a top military secret.
This isn't the first time that the OSA is being misused like this. The Act has been used in the past as well by governments to threaten newspapers. Long ago, Narendra Modi's government in Gujarat had threatened The Indian Express with this very Act for publishing information on the Gujarat riots. Later, the case was dropped because the information was available in public domain anyway and the police had all the records.
These tactics are often used to try and threaten the journalists and stop them from publishing important information.
---
By Fatima Khan, journalist at ThePrint.
Subscribe to our channels on YouTube & Telegram
News media is in a crisis & only you can fix it
You are reading this because you value good, intelligent and objective journalism. We thank you for your time and your trust.
You also know that the news media is facing an unprecedented crisis. It is likely that you are also hearing of the brutal layoffs and pay-cuts hitting the industry. There are many reasons why the media's economics is broken. But a big one is that good people are not yet paying enough for good journalism.
We have a newsroom filled with talented young reporters. We also have the country's most robust editing and fact-checking team, finest news photographers and video professionals. We are building India's most ambitious and energetic news platform. And we aren't even three yet.
At ThePrint, we invest in quality journalists. We pay them fairly and on time even in this difficult period. As you may have noticed, we do not flinch from spending whatever it takes to make sure our reporters reach where the story is. Our stellar coronavirus coverage is a good example. You can check some of it here.
This comes with a sizable cost. For us to continue bringing quality journalism, we need readers like you to pay for it. Because the advertising market is broken too.
If you think we deserve your support, do join us in this endeavour to strengthen fair, free, courageous, and questioning journalism, please click on the link below. Your support will define our journalism, and ThePrint's future. It will take just a few seconds of your time.