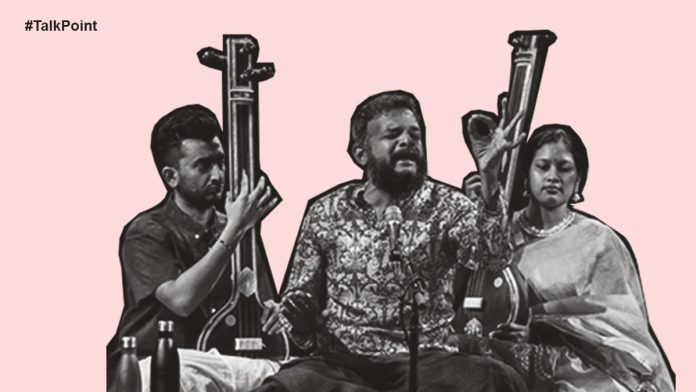 Text Size:
Carnatic maestro T.M. Krishna's upcoming music concert in Delhi was cancelled after the organiser— Airports Authority of India— faced a massive backlash and abuse on social media.
ThePrint asks: Is cancelling TM Krishna's music concert right of organisers or sign of Hindu intolerance?
---
In a country where one of the greatest Hindu bhajans was created by Muslims, this is unthinkable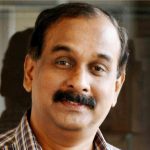 Ravi Menon
Music critic and writer
In a country where one of the greatest Hindu bhajans (Insaf Ka Mandir in the film Amar) was created by Muslims (lyrics by Shakeel Badayuni, music by Naushad, sung by Rafi, enacted by Dilip Kumar, Nimmy, Madhubala and shot by director Mehboob Khan) any kind of religious/communal barrier to music is quite unthinkable.
I don't endorse most of T.M. Krishna's views on music and religion, but I won't support the postponement of his programme, if it was made on the basis of trolls. There is no need to mix music, religion and politics when it comes to performance.
Carnatic music is an art form which has evolved over the centuries. I don't think adding Christian hymns/prayers to it is a crime. In Kerala, a doyen like veteran composer V. Dakshinamoorthy has experimented with composing Christian devotionals on the lines of Carnatic krithis way back in the 1950s. The best example of this is the song Kanivolum kamaneeya hridayam (Snehaseema).
But I feel this is a one-off incident. Don't think this would affect the Carnatic music culture in general. True, any artiste has the right to express his/her opinion. Krishna has been vociferous in expressing his views. It is quite unfortunate that such artists are victimised for this.
---
T.M. Krishna should leave politics to politicians and concentrate on his art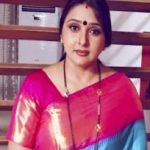 Malavika Avinash
BJP Spokesperson and artiste 
When T.M. Krishna's politics consumes his art, then art becomes the natural casualty. Carnatic music — the art that T.M. Krishna practices — is part of a scared artistic tradition, a temple tradition in this country. It is a few thousand years old.
Since art has travelled from temples to performance stages, the right to organise or not to organise an event stays with the organisers. The organisers are encouraged or discouraged by the demand for the programme.
Controversial artistes are bound to invite such wrath from a section of society. They are those who are believers of a certain musical tradition which is part of a larger Hindu civilisation. So, when the musician begins to challenge those traditions, when T.M. Krishna begins to dissect the right, left and centre of music, then listeners will make the choice of whether they want to listen to his art or politics.
Carnatic music is a niche art, classical by its very definition, hence the listeners are also niche. Somehow, he seems to draw more attention towards to his politics than his art, and for a talented musician like him, this is unfortunate. He has been calling himself Left of centre of music and that the music dwelling on Bhakti is Right. Nobody in the last thousand years has sat down to dissect our classical arts through a political prism. Therefore, his art is suffering.
I wish he does what he does best, that is his art. Leave the politics to the politicians, then we will be not be answering or asking questions such as these.
---
Cancellation of T.M. Krishnan's concert is purely because of govt interference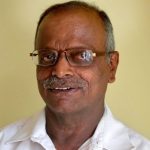 Himamshu C.A.
Organiser, Carnatic music festivals
This is definitely a sign of intolerance. I am not one for such kind of bowing to pressure. I am an organiser and I stand for music, not Hindutva or anything else. There are a few people who are trying to communalise Carnatic music. This is not a new thing. In the past, M.S. Subbulakshmi has sung in churches— why has it become such a big issue now?
Those who are cancelling events are very few in number. They are unable to stand up for the cause of Carnatic music. The cancellation of the programme by the Airports Authority of India is purely because of government interference, it is quite clear. They seemed to have pressurised the organisers. The Centre pressurises organisers of concerts such as these to fall in line with the Hindutva ideology.
Music is beyond religion and caste, and people should understand that. Those who do this are not music enthusiasts, they are fanatics. They claim to fly the flag of Hindutva high, but they are not the real rasikas. I would like to tell people, especially organisers, not to fall prey to such trolls and help take music forward. Why are we forgetting the contribution of T.M. Krishna? He earned the Ramon Magsaysay Award for his work. And now, we are singling him out for some statements that were his personal opinions.
It is important for organisers to understand that a musician can have his opinions, but it is art that we all appreciate.
---
I have known T.M. Krishna from his childhood, his brilliance is beyond dispute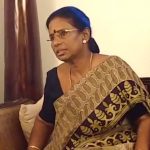 T. Padmhasini
Carnatic musician
If you look at history, concerts were under the patronage of kings or local zamindars or the rich. After with the fall of kingdoms and the rise of the freedom movement, music moved to the democratic platforms of public concerts. This later evolved into sabhas and then, the responsibility was given to organisers.
With regards to T.M. Krishna, I have known him from his childhood. His brilliance is beyond dispute and so are his intentions on religious harmony. He wants music to belong to everyone for learning and performing.
So far, no flaw. When he wants a larger change, I would expect him to form a clear modus operandi to succeed in his mission. Music is a vehicle of love. T.M. Krishna comes from one of the most powerful families of Madras and certainly has got a strong backing. His intentions are genuine.
Indian music should not be trapped by any group or religion. It is a language that reaches the soul through devotion, love and compassion. It so happens that Carnatic music is predominantly lyric-oriented and centred on Hindu Gods.
If T.M. Krishna would peacefully evolve a strategy to achieve his goal, success is not far away or impossible.
---
Compiled by Rohini Swamy. Follow her @Rohini_Swamy ‏
Get the PrintEssential to make sense of the day's key developments