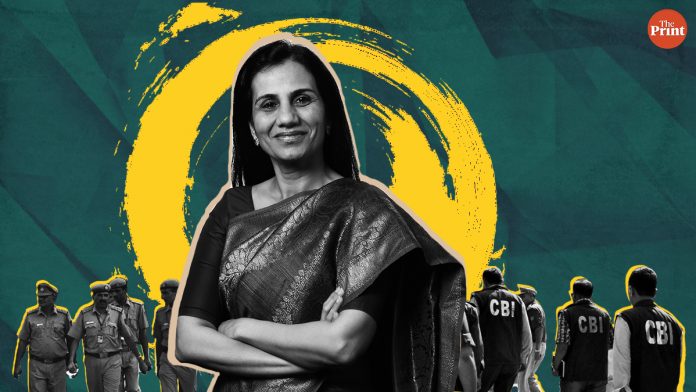 Text Size:
Union minister Arun Jaitley recently cautioned the CBI against "investigative adventurism" after it filed an FIR against ICICI Bank Ltd's former CEO Chanda Kochhar, her husband Deepak Kochhar and Videocon Group's Venugopal Dhoot.
This after acting CBI director M. Nageswara Rao overturned the investigating officer's recommendation to close the preliminary enquiry against the Kochhars due to lack of evidence.
ThePrint asks: CBI probe in Chanda Kochhar & ICICI case: Reckless adventurism or sincere activism?

---
If the accused feels wronged, they can always go to the court and get the FIR quashed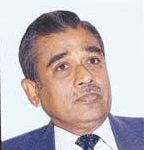 D. R. Karthikeyan
Former CBI director
It is true that the FIR needs to be filed on the basis of specific evidence against specific people — it shouldn't be a wild goose chase. The point of a preliminary enquiry is to establish an offence, if any, and look for prima facie evidence. In this particular case, plenty of things needed to have been established — whether there was any unlawful personal gain on part of the concerned party, whether there was an undeserving loan given out, among other things.
Only once specificities have been established is an FIR filed.
Now, different officers may have differing opinions on these things. The senior most officer takes decisions based on the legal opinion that was provided and what seemed appropriate at that moment. It is very difficult for individuals not privy to the FIR and other important details to speculate whether it was right to file the FIR or not.
The Supreme Court bench that said top officers of private banks could be treated as public servants should be kept in mind. Ultimately, it is the tax-payers' money that is in question and so any offence by a top player of a private bank must be viewed in that light.
That said, if the accused feels wronged, they can always go to the court and get the FIR quashed. One cannot be named only because an offence has been established — the FIR has to be based on specific evidence.
---
CBI excels only in cracking low-value, non-political cases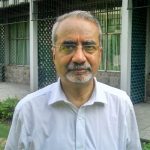 Bishwajit Bhattacharyya
Senior advocate, Supreme Court and ex-Additional Solicitor General of India
Reckless adventurism or sincere activism? Neither. The CBI excels only in cracking low-value, non-political cases. But for political opponents and high-value cases, does the CBI move without a nod from political masters? The difficulty arises when political masters issue double-edged instructions. Whom to obey — Arun Jaitley's blog (which was written while in the US) or those desiring the contrary in India? Such confusion restrains the CBI from being adventurous.
In fact, the parrot instincts of the CBI gets only intensified. It makes only headlines in the media but the real culprits are seldom punished. The track record of the CBI and its low conviction rate hardly inspires confidence.
The situation is tragic. The CBI has no business to mar the reputation of those at the helm of the banking industry. If it has any evidence, it must strike. Else, the CBI must be punished.
---
CBI suffers from confirmation bias — it interprets data in a way that confirms its pre-existing beliefs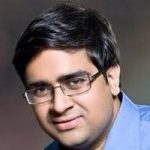 Shubho Roy
Consultant, NIPFP
It is not surprising that the CBI suffers from confirmation bias. It will interpret data or information collected by it in a way that confirms the pre-existing beliefs or hypothesis of the agency.
There are systems to handle confirmation bias of investigative agencies. Usually, a separate body reviews the information collected by the investigative agency and determines whether adequate information is available to start trials. The US does this through the grand jury system where a group of 24 citizens must be convinced that enough evidence exists before a serious charge can be brought against a person. Other nations use some form of prosecution review systems to ensure that cases without enough evidence are not brought to the court.
Last year, civil servants were protected from investigation through an amendment to the Prevention of Corruption Act, which now requires a government sanction to even investigate corruption cases. Prior to this, protection existed from chargesheet and trial, but not the investigation. This is an indicator that even the government acknowledges that investigation has become too onerous on the innocent.
In cases of serious offences, the CBI has a less than 4 per cent successful prosecution rate. It is time we developed systems to address it.
---
Senior officers in the CBI are well within their rights to overrule the investigating officer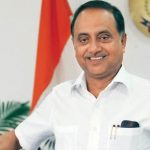 Neeraj Kumar
Former Delhi police commissioner 
In an unprecedented move, the finance minister of the country has publicly rebuked the CBI, which prides itself in being called India's premier investigating agency. In my opinion, the CBI has unwittingly invited upon itself such harsh public criticism. The FIR unnecessarily named the who's who of the banking industry. As per established practice, besides the primary accused, it ought to have said "other unknown persons". That would have kept the doors open for investigating anyone against whom evidence emerged and, at the same time, saved itself from such public ignominy.
But as far as the CBI director overturning the IO's initial recommendations in the preliminary enquiry is concerned, it isn't particularly odd or unprecedented. Although one cannot give a detailed comment without seeing the investigating officer's report, senior officers are well within their remit to overrule the IO. In fact, they are in a supervisory capacity and don't have to concur with the IO every time.
Going by media reports, surely there seems to be, prima facie, a case of quid pro quo between Chanda Kochhar and Dhoot. Chanda's husband Deepak Kochhar allegedly received a heavy amount in his company's account in return for a heavier amount given as loan to Dhoot by the ICICI bank. They definitely need to answer for these transactions. Finer details will, of course, emerge later during the investigation. But as of now, the CBI is well within its right to go ahead and file an FIR. That said, it needn't have named the other bigwigs of the banking industry in its FIR.
---
By Fatima Khan, journalist at ThePrint. You can follow her on twitter @khanthefatima. 
Check out My543, our comprehensive report card of all Lok Sabha MPs.