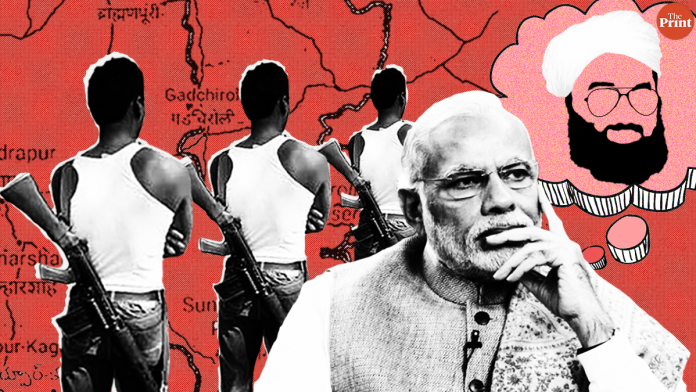 Text Size:
At least 16 people, including 15 security personnel, were killed in a Maoist attack in Maharashtra's Gadchiroli district Wednesday. A few hours later, in a diplomatic victory for India, the United Nations designated Pakistan-based Jaish-e-Mohammed's chief Masood Azhar as a global terrorist.
ThePrint asks: Can Modi govt gloat over Masood Azhar when it has failed to tackle Maoist terror in India?

---
Foreign terrorism and those operating from home soil have different solutions and can't be equated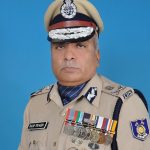 Dilip Trivedi
Former DG, CRPF
The two events are extremely different in nature and cannot be equated or understood in the same light. Jaish-e-Mohammed chief Masood Azhar is a foreign terrorist, operating from a foreign soil. He is of course doing a lot of damage in India and is able to gain access through the porous border.
That said, the United Nations declaring Masood Azhar a global terrorist is mostly a symbolic victory. Nevertheless, it is worth gloating about. Such a designation stops funds to their NGOs and puts curb on travels among other things. But Masood Azhar gets funds from the ISI of Pakistan and not from foreign sources, so I am not sure how this UN listing will stop him from carrying out terror activities.
On the other hand, the Gadchiroli maoist attack in Maharashtra is the latest manifestation of home-grown terror. Central India has been at the heart of Maoist attacks, which have a clear pattern, but we have consistently failed to tackle them. Unlike Masood Azhar, the Maoist terror groups are clearly getting their weapons from local miners and yet there has been no attempt by the government to stop the explosives from reaching them. Unless we break this pattern, these attacks will continue to take place.
Both foreign terrorism and home-grown terror have very different solutions and need to be dealt with differently.

---
Maoist extremism and Masood Azhar are two different issues; let's not mix apples and oranges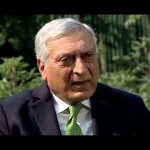 Kanwal Sibal
Executive council member, VIF, and former foreign secretary
The designation of Masood Azhar as a global terrorist by the UN Security Council's 1267 Committee and the Maoist attack at Gadchiroli in Maharashtra are two different issues. One is a foreign policy issue involving externally-supported terrorism and relations with Pakistan and, much more, China.
The Gadchiroli attack is an internal issue with no foreign policy dimension. Can it be the case that unless India deals effectively with its internal enemies, it should not be considered qualified to deal with external enemies? If we take this argument to its logical conclusion, it would mean that unless India solves its internal problems effectively, it should not have a forceful foreign policy.
"Gloat" is an inappropriate word to describe the Modi government's success in cornering China to lift its hold on the JeM chief's designation as an international terrorist. We have achieved a diplomatic victory; China has been rebuffed and so has Pakistan. Their position had become untenable. China had been very condescending on the issue of Masood Azhar and treated India's position with disdain.
Finally, Maoist extremism has to be addressed within India's federal structure where law and order is the responsibility of the state government. Let us not mix apples and oranges.
---
Also read: Masood Azhar just a proxy, India should have gone after real perpetrator – Pak military

---
Claims like 'zero terror attacks' dilute the praise to genuine achievements like Azhar listing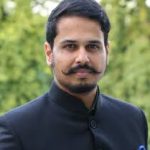 Shiv Aroor
Editor-in-Chief, LivefistDefence.com
It is perfectly acceptable for the Modi government to gloat over Masood Azhar being designated a global terrorist at the UN — which government wouldn't? And why not? It was, after all, a concerted diplomatic effort that resulted in the UN listing, just like it did in the past with other efforts involving Hafiz Saeed. The details will always be up for debate, but such first steps are necessary.
On the other hand, it is far more problematic that the compulsions of political campaigning have thrown up preposterous and plainly false claims of 'zero terror attacks'. It is claims like these that dilute the praise accorded to genuine and creditable achievements like the designation of Masood Azhar, who himself has been responsible for recent attacks on Indian soil, including Pathankot and Pulwama.
The attack in Gadchiroli, in my view, doesn't strictly preclude the right to hail the designation of Masood Azhar as a global terrorist – they are separate issues. But it does add to the attacks that fly in the face of the extravagant aforesaid political claims, and come as a reminder that the fight against terror, both internal and external, remain, at best, work in progress.
---
Also read: Pakistani media was quick to spin UN action on Masood Azhar as diplomatic win for Islamabad
---
Comparing Masood Azhar's UN listing to the fight against Left-wing extremism is completely juvenile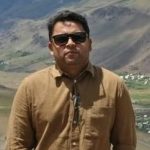 Snehesh Alex Philip
Senior associate editor, ThePrint
It is immature to gloat over the listing of Masood Azhar as a global terrorist, because the UNSC designating him is just the beginning. The final goal and the only focus should be to bring Masood Azhar to justice for the numerous innocent lives he has taken.
However, it is equally immature to compare the developments at the UNSC and the deadly attack carried out by Maoists in Gadchiroli in Maharashtra in which 15 commandos of the state police and a driver were killed in a landmine blast.
The fact is that both are completely different issues and cannot be compared to each other. It is like comparing apples to oranges.
The sanction against Masood Azhar is a result of the huge effort undertaken by numerous officials from India, France, the US and other countries who worked together to ensure that China is on the same page. It is a big diplomatic victory for India.
Comparing this to a separate fight against Left-wing extremism is completely juvenile. It is a long-drawn battle where the security forces have been able to achieve great success, both under the UPA and the NDA. Large areas which were under the control of the Naxals have become liberated zones and the Maoists have been pushed to a corner.
It is literally a war-like situation where losses on security forces' side is something that is expected and should be understood.
---
By Fatima Khan, journalist at ThePrint.
Get the PrintEssential to make sense of the day's key developments