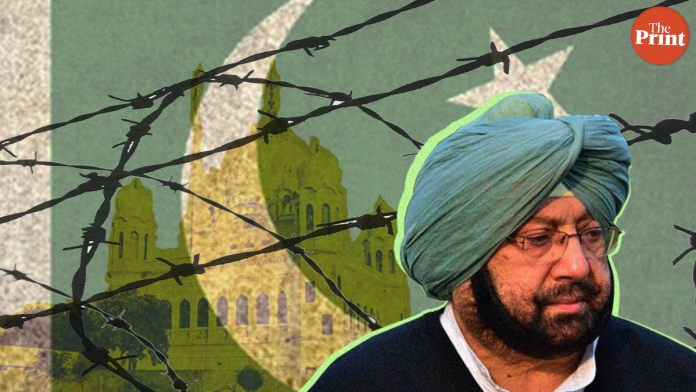 Text Size:
Punjab CM Captain Amarinder Singh turned down Pakistan's invitation for Kartarpur corridor ceremony and said, "I will not go to Pakistan till violence stops". The Centre, however, has nominated two ministers to attend the event in Pakistan.
ThePrint asks: By not visiting Kartarpur, is Punjab CM hurting Sikh sentiment or being hyper-nationalistic?

---
Don't know why Captain Amarinder took such a strong stand against Pakistan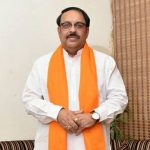 Shwait Malik
BJP President, Punjab
India has always talked about peace with every country, even Pakistan. But Pakistan has always betrayed India's faith in the peace process. They believe in hatred and can never stop promoting it. Atal Bihari Vajpayee started the peace process many years ago. It was followed by Narendra Modi when he went to meet Nawaz Sharif. But has that stopped the Pakistanis from stabbing us in the back? No. It is our central government that gave a befitting reply to Pakistan with the surgical strikes. We have zero tolerance towards terror and Pakistan knows it.
I don't know why Punjab CM Captain Amarinder Singh has taken such a strong stand against Pakistan. It could be his personal opinion but the state Congress, which is now trying to project itself as the one standing up against Pakistan and terror, has never supported our government against terror. For the BJP, peace is welcome but not at the cost of national integrity. Until Pakistan stops sponsoring terror in India, there should be no point of commonality with them.
---
Captain Amarinder knew wrong message would go to Army and citizens if he visited Pakistan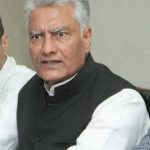 Sunil Jakhar
MP and Congress President, Punjab
I laud Captain Amarinder Singh's stand regarding Pakistan and declining the invitation to attend the groundbreaking ceremony of the Kartarpur corridor. His is a 'principled stand' taken in the best interests of Punjab and, in fact, the entire nation. Captain Amarinder's concerns about terror were not misplaced.
As a seasoned political leader with acumen, and as a soldier whose loyalty lay staunchly with his people and country, Captain Amarinder realised the message that go to the armed forces and the citizens of India by visiting Pakistan. The tenth anniversary of the 26/11 attacks is a grim reminder of what can happen if we fail to see the signs, as evidenced in the killings of our soldiers by forces at the Line of Control (LoC) every day and in the recent attacks in Punjab by ISI-backed terror groups.
Peace and amity between India and Pakistan will not become a reality until the violence unleashed from across the border stops. The Kartarpur corridor is a positive step in the right direction and it needs to be followed with concrete measures by Pakistan to end the cycle of violence. It has unleashed havoc in India by backing terrorist groups and allowing its armed forces to violate all humanitarian principles to kill and mutilate our soldiers.
---
Captain Amarinder using stone-laying ceremony to do politics hurt Sikh sentiments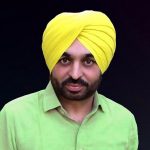 Bhagwant Mann
MP and Punjab AAP President
First, the occasion chosen by Punjab CM Captain Amarinder Singh to vent his ire against Pakistan was wrong. The foundation stone-laying ceremony was used as a platform to do politics and that has hurt the sentiments of Sikhs and Punjabis worldwide. The behaviour of both Congress and Akali leaders who spoke on the stage was immature. It was a historic occasion, which should have started with prayers and hymns and not political speeches.
Second, Captain Amarinder's statement about Pakistan was both conflicting and confusing. His own cabinet minister Navjot Singh Sidhu started the process of the opening of the corridor and swears by peace with Pakistan. He is a prominent person in state politics and has not stopped being grateful to Pakistan for agreeing to build the corridor. He even hugged the Pakistani army chief. So, who should the people of Punjab believe in? Sidhu, who is talking peace, or Amarinder, who is talking war. There is an internal conflict in the Congress and Captain Amarinder should give clarity on that issue publicly.
Captain Amarinder's stand on Pakistan as he was thundering from the stage at Dera Baba Nanak was very harsh. But at a personal level, everyone knows he has a very soft corner for Pakistan in his heart. How do these two things go together? He owes an explanation to the public, who are now confused.
---
Captain Amarinder drew a clear distinction between the Pakistani govt and their army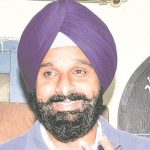 Bikram Singh Majithia
Senior Akali Dal leader 
The Kartarpur corridor issue is separate from Pakistani army sponsoring terror in Punjab. The opening of the corridor is a long-standing demand of Sikhs worldwide and is a part of our daily ardaas. The corridor's opening is a significant event for every Sikh and strong sentiments are attached to the issue. No one wants that opportunity to be lost at any cost. But what Captain Amarinder said about Pakistani army was not entirely wrong. In fact, I agree with him showing complete intolerance for Pakistani generals sponsoring terror in Punjab.
Captain Amarinder clearly drew a distinction between the Pakistani government and their army. He thanked the Pakistan PM Imran Khan for the corridor and attacked the army chief. Everyone knows that Pakistan's ISI ferments trouble in India. And they have to be called out. May be Captain Amarinder could have chosen a different occasion. But his message is fine.
Guru Nanak Dev ji stood for peace, humanity and equality and that is how nations should treat one another. Muslims all over the world go to Mecca and Medina and come down to Ajmer Sharif to bow their heads. Religious sentiments should be respected, and it is out of that respect that the Kartarpur corridor must be made. But Sikh sentiments over Kartarpur corridor are not out of line with what every Sikh and every Punjabi feels about terror. I am a Sikh, but you have to see me as two different people. As a Sikh, I am grateful for the opening of the corridor, but as an Indian, I am intolerant of the games Pakistani army plays.
---
Punjab CM's outburst against Pakistan army chief was nothing but a critique of Sidhu's hug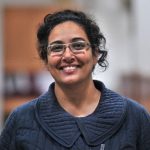 Chitleen K. Sethi
Senior associate editor, ThePrint
It is difficult not to see the chief minister's outburst against Pakistan's army chief as a critique against his internal cabinet rival Navjot Singh Sidhu. There was absolutely no reason for Captain Amarinder to have launched a tirade against General Bajwa especially when the Centre has officially endorsed the Kartarpur corridor move.
The only provocation for the CM to speak against Bajwa was Sidhu's infamous hug in August. It is ironical that after having trolled Sidhu for his bonhomie in Islamabad, the Modi regime has virtually adopted Sidhu's advocacy of the Kartarpur corridor as their official position. But the Punjab chief minister is playing spoilsport. The whole spectacle could have been dismissed if not for the fact that neither Captain Amarinder nor Sidhu are political pushovers, and the issue of Indo-Pak relations is simply too important to laugh away.
No less than Amarinder's discomfort over Sidhu stealing the Kartarpur corridor thunder, is his recent wariness over stretching the Bargari issue too far. The terror attack on the Nirankari Bhawan in Amritsar finally alerted Amarinder to the hazard of flirting with Sikh radical sentiments in Punjab. The widespread reaction to the grenade blast and the fear of militancy revival in the state is something that Captain Amarinder could not have ignored, and he did not. The attack on Bajwa is Amarinder's way of containing, if not undoing, the damage caused by his silent patronage of the radical Sikh leaders at Bargari.
---
By Chitleen K. Sethi, senior associate editor at ThePrint.
Check out My543, our comprehensive report card of all Lok Sabha MPs.